Here's the second of our new Lisette patterns for spring 2016. This one is Lisette for Butterick B6321.
I thought it would be nice to offer a fresh, springtime dress. This design has a little vintage flavor to it. I think of it as a sundress, and you can choose to sew either a basic short sleeve or a tulip sleeve depending on the look you want. But the essential features are what makes it special. This style includes a center-front panel with a pretty ruching detail instead of a dart. It also includes a little faux collar that I think could be fun to try with a fancy doily or a little embroidery. The flared skirt has pockets, and the dress closes with a side zipper.
I think of it as a very feminine style that should get you through the whole summer. It could go to the beach, the museum, church, concerts, even a night out.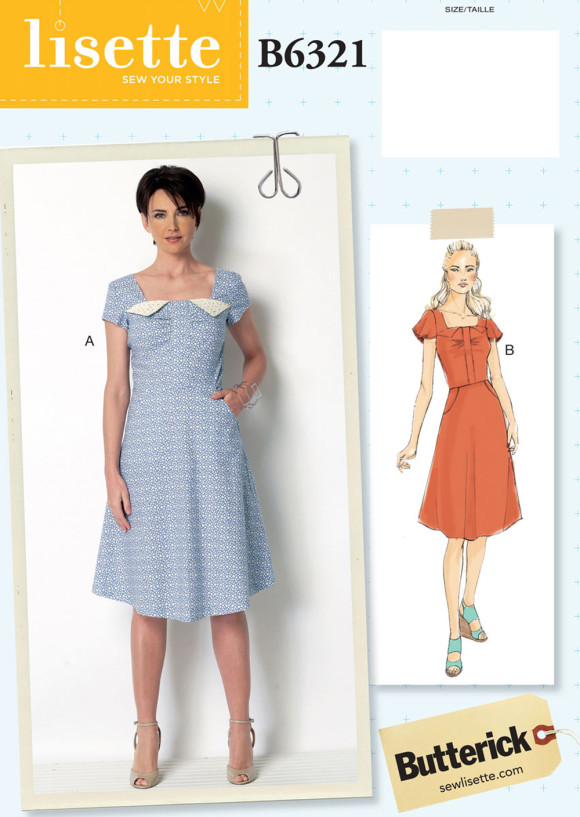 Do the shoulders and bodice remind you of the Oliver + S Garden Party Dress? That's what I was thinking of when I drew it. I think you could do a mother-daughter look using the two patterns; it wouldn't be too matchy-matchy but would have just enough similarity to be really cute together. You could also try a little color blocking, either through the center-front panel or bodice vs. skirt, for other fun looks.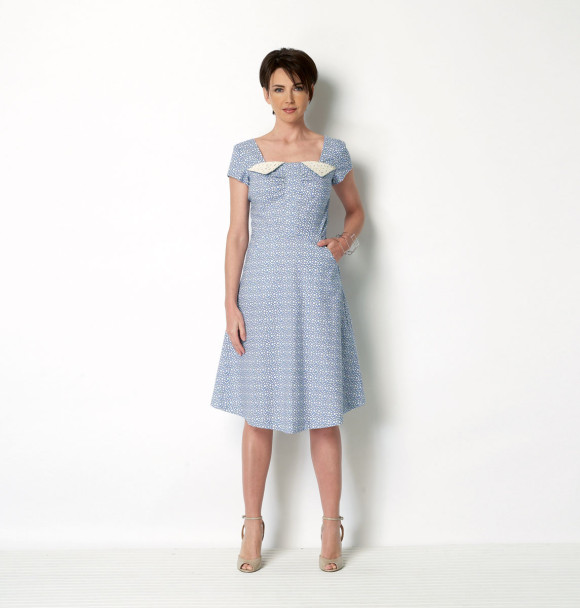 In terms of fabrics, obviously a pretty floral is a great direction for this style. A small, delicate floral will give the dress a vintage flavor like we did for the pattern cover, but a big bold floral would also be fresh and fun. Look for a sateen or a lawn for a perfect summer print. Linen would also be beautiful, of course. Try chambray or eyelet for a crisp summer look. (I think chambray would be perfect for this style.) Or if you want a more drapey fabric, go with silk or rayon. This would be really pretty and could dress up the style for a special event like a summer wedding.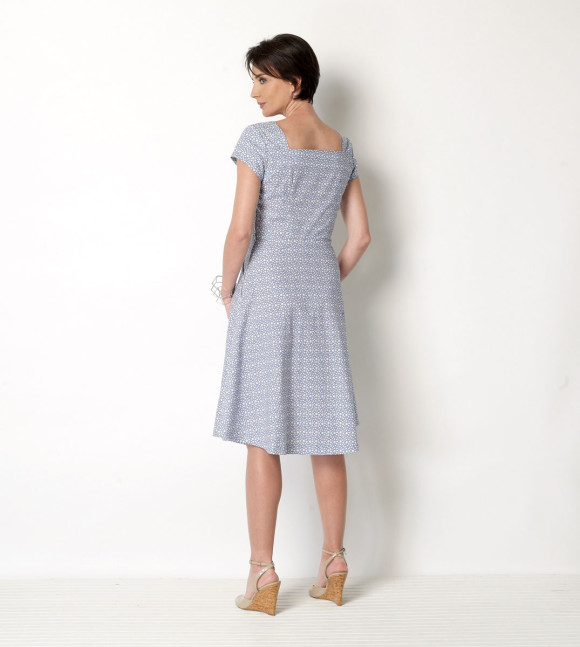 I didn't find much in the way of inspirational photos for you. But since this is a relatively unique style with a lot of potential for you to make it your own, I thought it would be fun to give you the technical drawings instead. Think of it as a coloring book page and use these illustrations to dream up your own design ideas! (If you right click with your mouse on the image you can save it to your computer and print it out as many times as you like.)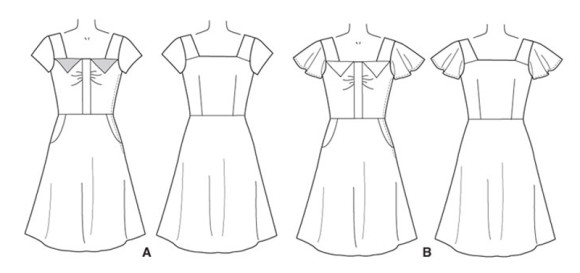 Another styling suggestion: wear it with a narrow belt (like this) for a really great look.
However you make it, I hope you'll show us! Add it to the Lisette Flickr group, tag it #sewlisette and #B6321 on Instagram, and show us how you styled this pattern to make it your own.