S has been asking for a backpack with wheels. All the kids at her new school have them, and since the children bring a lot of books home with them every day I can understand why wheels might be a good idea. But in truth, wheels and cobblestones (as we have on many sidewalks and streets here) don't mix very well. Plus, guess who carries her bag back and forth to school most of the time? (Hint: it's not her.) The handle for the wheelie backpack is too short for a tall grown-up to pull without stooping awkwardly, so we've found another solution that's worked well for everyone at our house: a new messenger bag.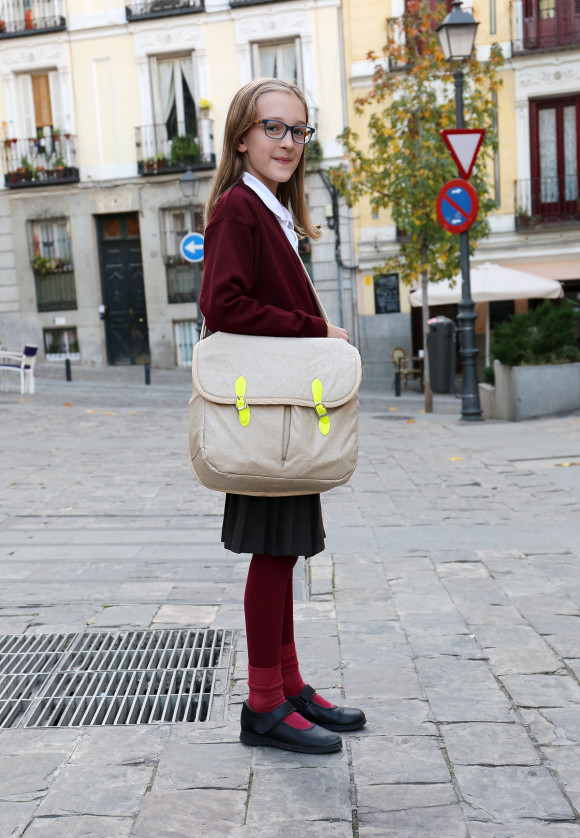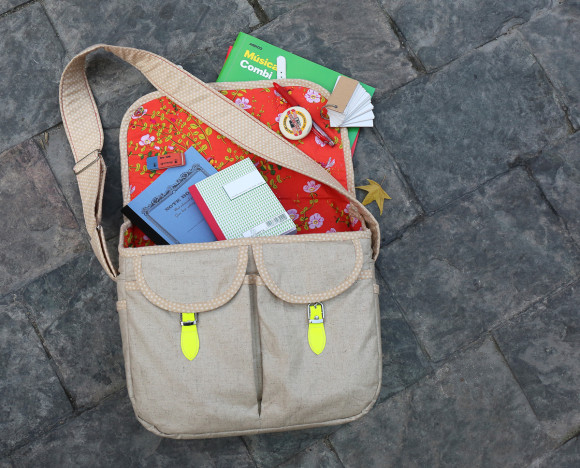 Project Details
Name: Liesl Gibson
Pattern: Messenger Bag from Little Things to Sew
Fabric: Coated linen, with quilting cotton lining and trim
Did the fabric work well? It did! When I found the fluorescent buckle closures at Pacific Trimming I knew they would be a fun trim for a project like this. The closures totally drove the fabric and color choices. I think the laminated linen will be durable and will protect S's books from water and wear and tear. We had fun choosing the polka dot trim and the bright lining fabric to contrast with the simplicity of the exterior.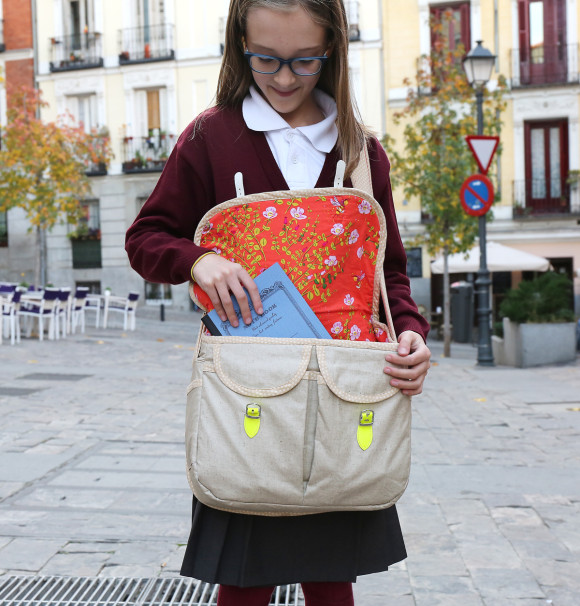 How did the sewing go? It always surprises me how quickly this bag comes together, despite the many pattern pieces. I sewed a few seams every day, as I often do when I don't have a large block of time to sew for fun. Before I knew it, the bag was done and she was ready to fill it with her school books.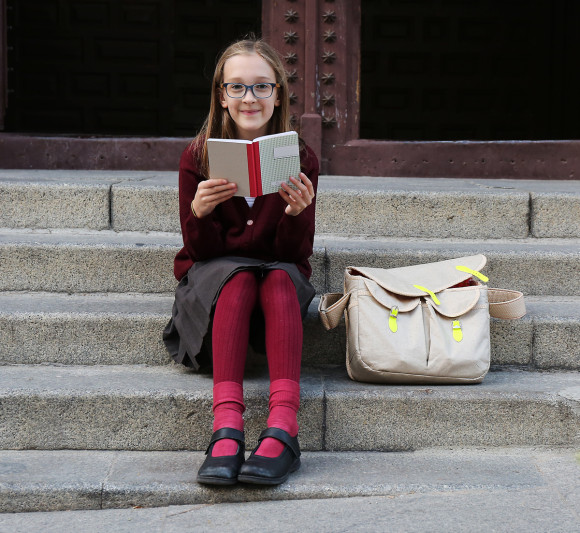 I used Soft and Stable instead of interfacing for this bag, and I was really surprised at how easy it was to sew while also giving the bag lots of structure. Soft and Stable is a thick foam, but despite the thickness I didn't have any trouble sewing through it–even when it came to applying the bias trim! The Soft and Stable also worked really well for the strap of the bag. It makes it very comfortable to wear, since it's a little squishy and very soft. Even with heavy books inside!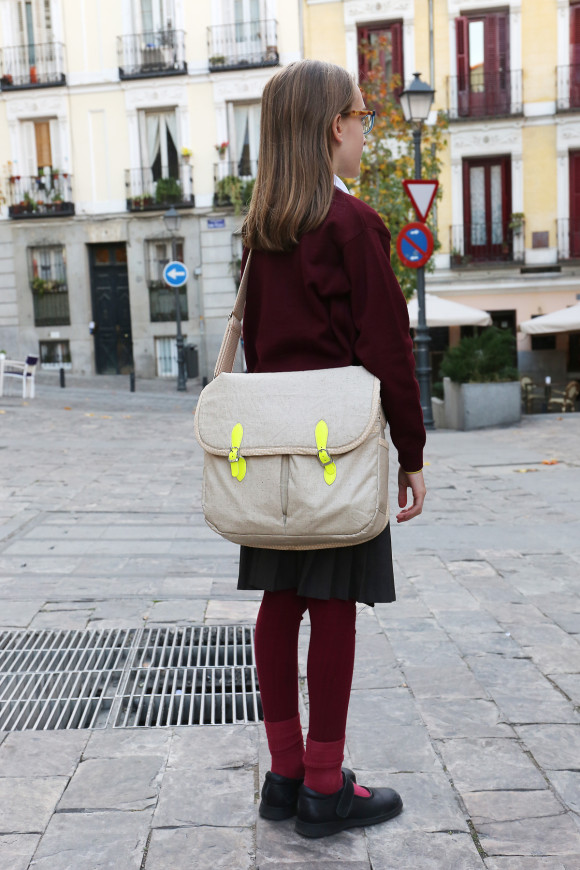 What was the best part? It turned out so cute. And S hasn't requested a backpack with wheels since she started using this bag!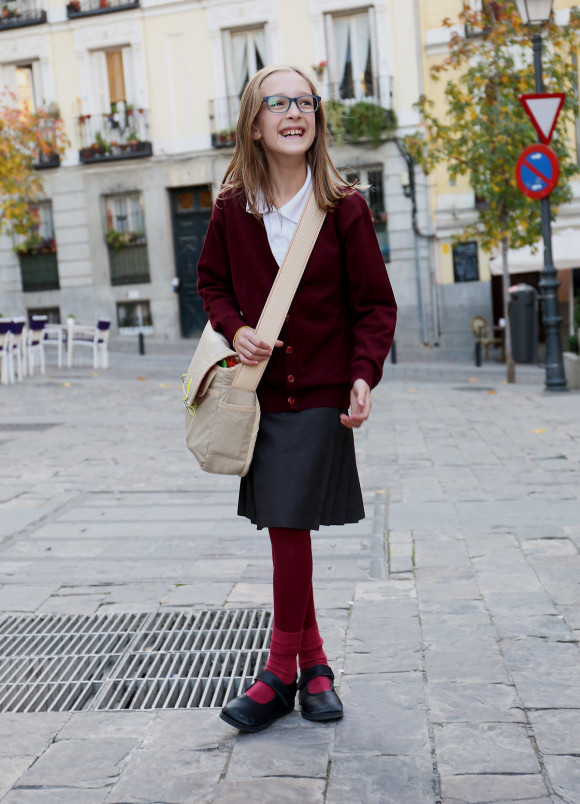 Have you sewed the messenger bag? The smaller size is great for smaller kids, but the larger size is perfect even for adults! It can easily fit a laptop.