'Tis the season to be sewing! For people who are new to sewing or who want to teach others who are new to sewing, the School of Sewing is for you! We are giving away a copy of the book to one lucky winner. To enter the giveaway, read to the bottom of the post and leave a comment answering the question you'll find there.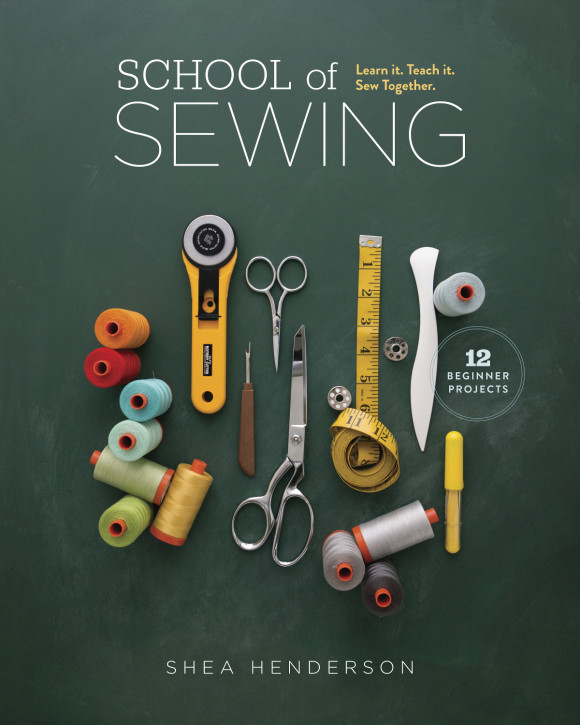 You are already familiar with the author Shea Henderson, as she has shared her Christmas pajama and dress traditions with us recently. She is a pattern designer, former educator, wife, mother to three, and lover of all things sewing. You can always see what she is up to at her Empty Bobbin Sewing Studio website and by following her on Instagram.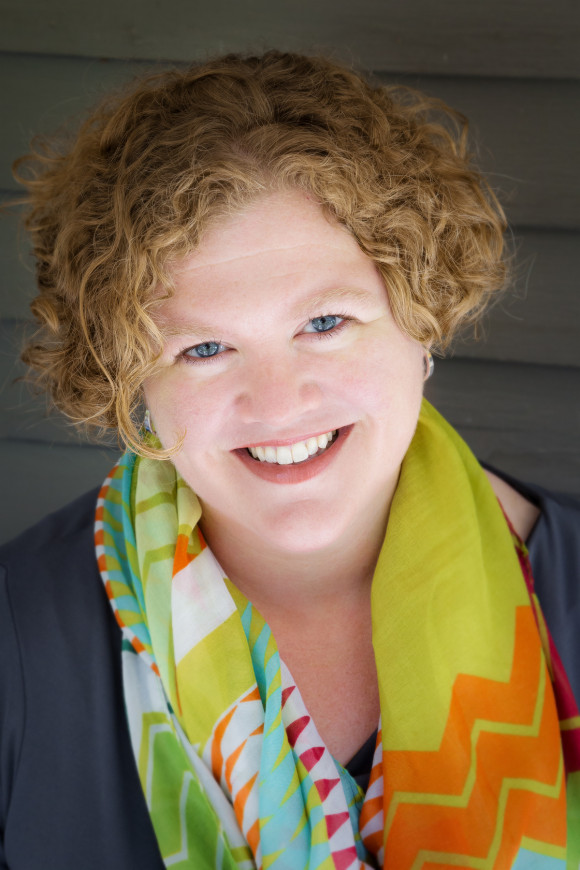 Do you know someone who owns a sewing machine, but doesn't know how to use it? This informative book is for those people who want to learn how to sew. It's recommended as everyone's first sewing book. It covers everything from shopping for a machine, to fabric and supplies. Then it goes on to cover how to thread a machine, sew, and rip out a seam. It also covers ruffles, pleats, zippers, hems. All that and more. Everything is broken down into straightforward and easy tasks.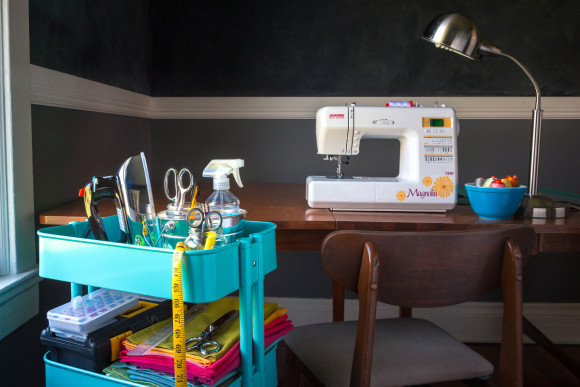 The book is a back-to-basics guide for beginners and is designed to tackle one project a month with each building on the skills learned in the previous lesson. It offers twelve attractive projects that increase in difficulty starting with a pillowcase and ending with a quilt. Just to let you know it is not aimed at children with juvenile projects. Instead its technique-based method is for a mature student.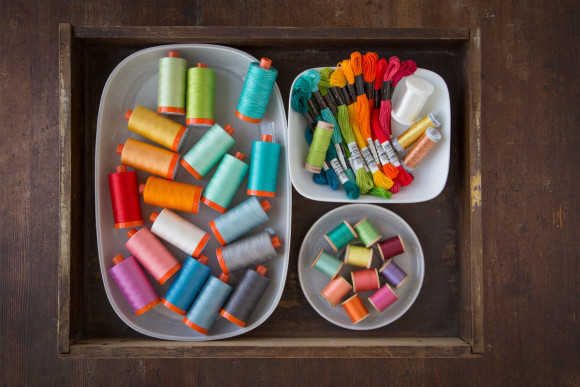 I found it so interesting to discover that the book is based on Shea's year of teaching group lessons to friends and acquaintances, all with little to no sewing experience. That's such a unique approach and different from a lot of other sewing books out there.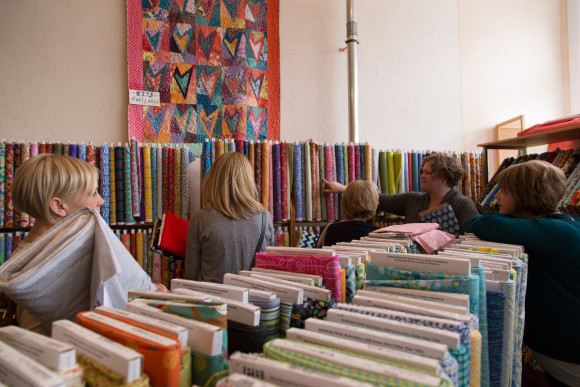 To enter to win a copy of School of Sewing, leave a comment below telling us what your favorite sewing tool is. Only one entry per person, please. Comments will close at 9:00 AM ET Friday, December 18th, 2015, and we will select a winner at random. The winner will be notified by email. This giveaway is international, so it is open to everyone!
All photographs © Lauren Hunt from School of Sewing, reprinted with permission from Lucky Spool Media, LLC.