Handcrafted has been a such popular fabric collection. With easy to recognize prints, I'm sure you're already familiar with it and have seen projects made from it all around the Internet. It's designed by Alison Glass and at this time she not only has Handcrafted, but also Handcrafted 2, Indigos, and Jersey Knits (100% cotton in solids). The softer hand of the woven fabrics and now with the addition of the coordinating jersey knits makes them perfect for so many apparel projects! They are such beautiful fabrics for you all to get inspired with. Here are some examples brimming with inspiration for your next sewing project.
First off, I'm sure you'll easily recognize this Swingset Skirt. It's the one featured on the pattern cover and was made using Plus in Shortbread.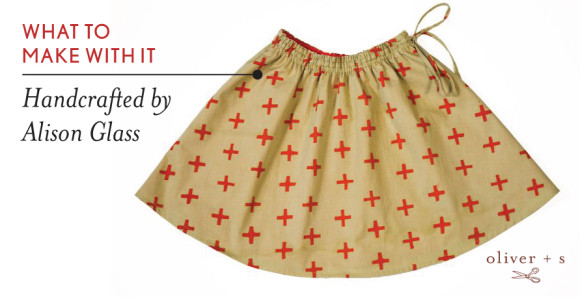 Here are some more darling garments already made with these prints. Gail of Probably Actually used Plus in Strawberry to create her lovely Hopscotch Skirt.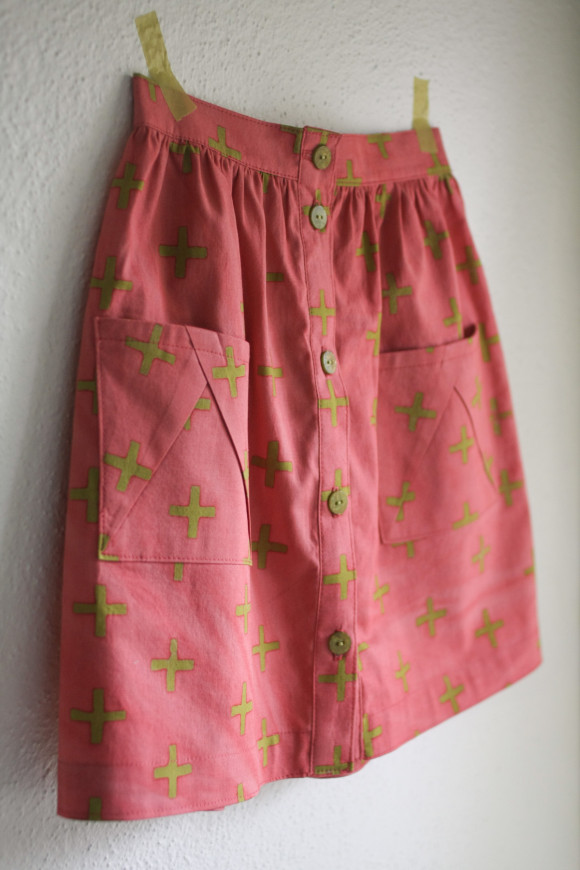 Also using Plus in Strawberry, Summer of seven pretty combined it with Bouquet in Duck Egg to create this adorable modified Lullaby Layette shirt.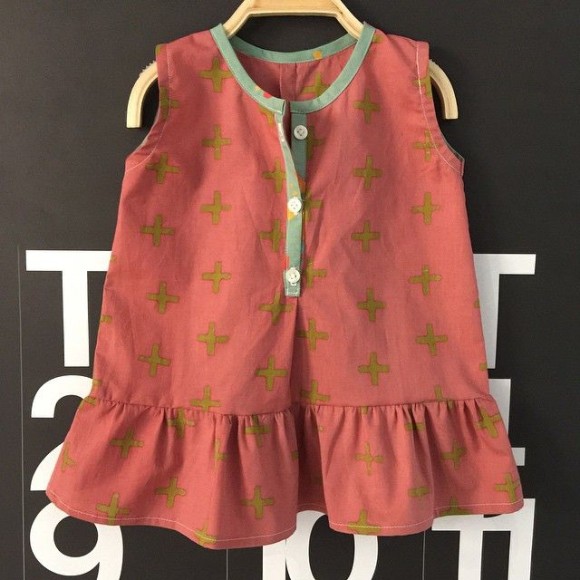 Ann of Stitch Supply Co. created this gorgeous Everyday Skirt in Petal in Charcoal.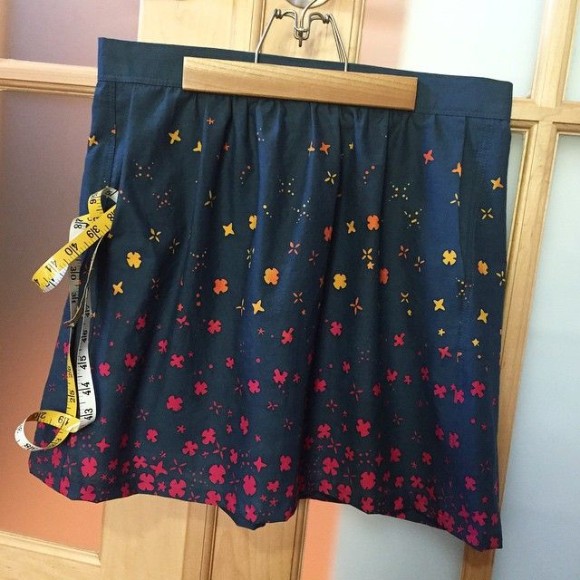 I've put together some examples of other possibilities to get your creative juices flowing.
1) We all know and love the Roller Skate Dress for the fact that it shows off a gorgeous print. It would be stunning in this border print called Petals Double Border in Cobalt.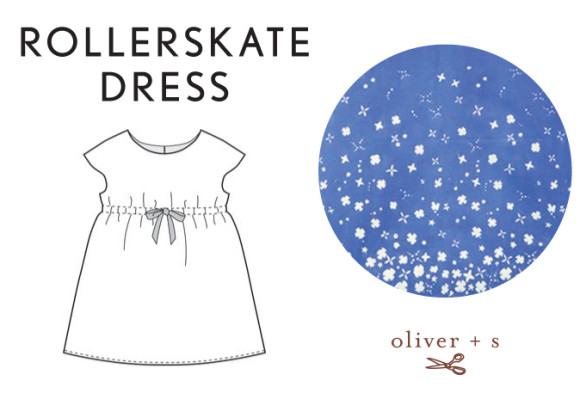 2) Now we are getting into a few outfits that combine the woven and knit fabrics together. Here's an idea for a Playtime Tunic in Petal in Eggplant with Playtime Leggings in Jersey Knit in Magenta.

3) Look at these beautiful blues! It's a School Bus t-shirt in Jersey Knit in Indigo along with a Swingset Skirt in Penny in Navy.

4) Another comfortable outfit could be combining the Hopscotch Knit Top in Jersey Knit in Peony with the Hopscotch Skirt in Bouquet in Ruby.

5) For a cute top try a Butterfly Blouse in Petal in Gold.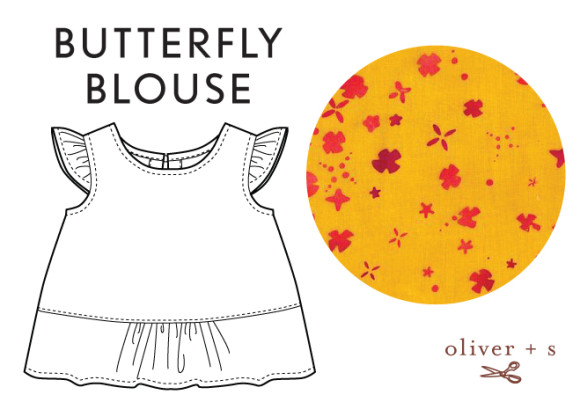 6) For a fun dress in warm weather try a Pinwheel Dress in Grove in Sidewalk.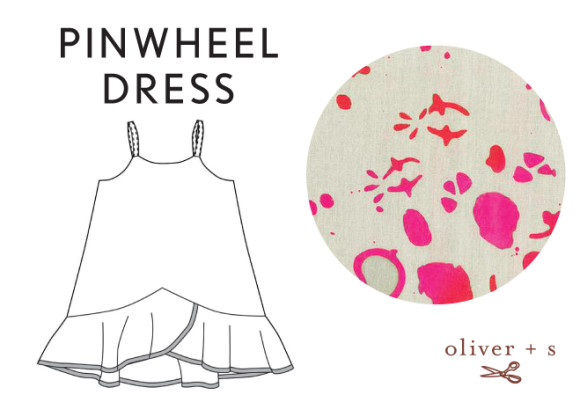 7) I love a Fairy Tale Dress in a border print! This Plume Double Border in Navy will make a stunning dress with a white collar.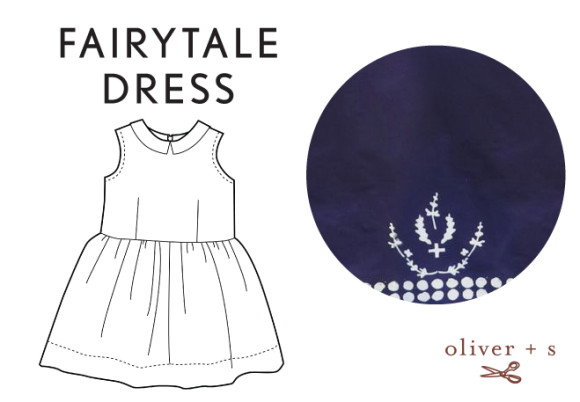 I hope you enjoy this post as much as I enjoyed putting it together! Will you be sewing with Handcrafted fabrics in the near future?