Hello, friends!
Have you been watching the Oliver + S flickr group this week? You are such a clever, creative group of sewists! Every year you surprise me with more amazing Halloween costumes made using our patterns. Take the Tootsie Roll and gumball machine below, for example. Kelly used our School Photo Dress pattern as the base for the Tootsie Roll (love the frilly hat!), and she used the Fairy Tale Dress pattern for the equally adorable gumball machine (again, great hat!).
Or what about Hermione here? She's wearing the Music Class Blouse and Skirt under her fantastic cape, both of which can be worn long after Halloween. (Which reminds me that I need to find out whether I can use the Music Class pattern to sew school uniforms for S.) This is such a professional-looking, impressive costume. Well done, Allie!
We had a little Halloween fun ourselves last weekend, although trick-or-treating isn't really a thing here in Spain. Nonetheless, S dressed up at King Carlos IV of Spain (the same costume as last year) and we took photos in front of King Carlos' real-life palace, which is just a few blocks from our apartment. She really got into character; she's such a good sport about these things.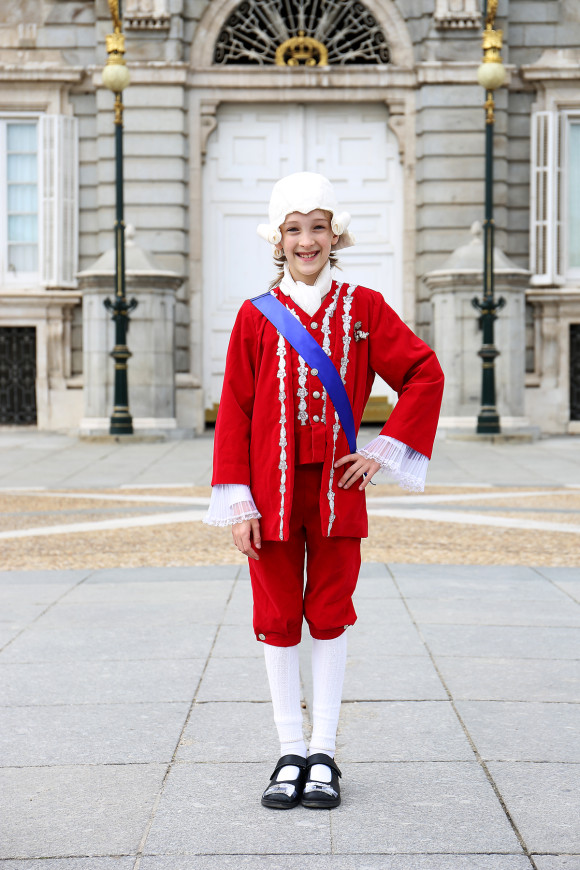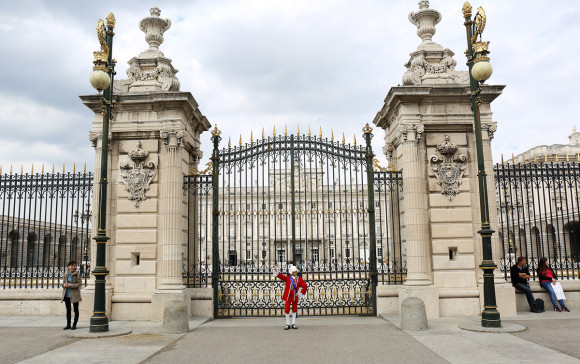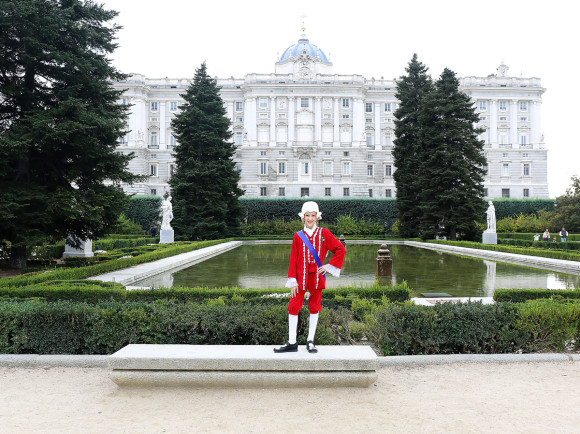 Pinterest Picks
I just love this quilt by Denyse Schmidt.
And this Hide-and-Seek Dress by Susie reminds me a bit of Denyse's quilt!
Isn't this a beautiful version of the Lisette moto jacket (B6169)? I love the pieced panels and the combined leather and plaid.
I also really love this Madewell dress, which is so very similar to our Liesl + Co Gallery Tunic + Dress pattern. I'm wearing my windowpane version of the dress with leggings and jeans this fall. I'll show you soon.
Weekend Reading
Have a wonderful weekend! Oh, and don't forget that the Swingset Skirt sew-along starts on Monday. I'm ready. Are you?