Just a friendly reminder that the Swingset Skirt sew-along is beginning today, and it's not too late to join. Order the digital pattern, and you can be sewing in just a matter of minutes. And, to make assembling your pattern even easier, this one has been created using layers. That means you can print only the size you plan to sew.
The Swingset Skirt is quite a simple sew with only three pattern pieces. Who's sewing along with us this week?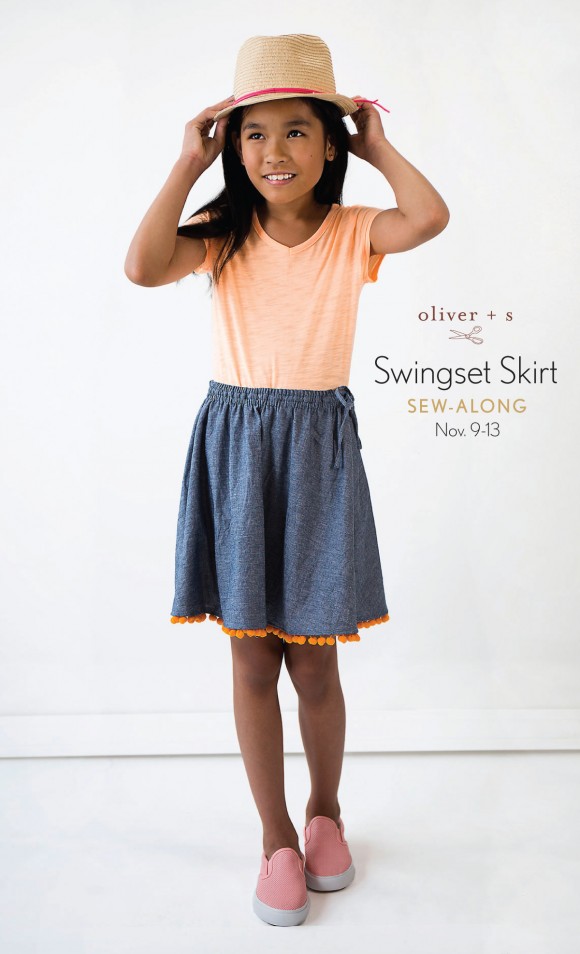 If you'd like any inspiration for fabrics for this project, have a peek over at the Swingset Skirt Inspiration as well as the Swingset skirt fabric and drawstring inspiration posts. Sew along with your friends, if you haven't already checked out what the panelists have planned, have a look from: Brienne, Katy, Meredith, Rachel, Sally, and Tara.
Here is the daily plan for this week's Swingset Skirt sew-along:
Day 1 (today): Prepare the outer skirt and skirt lining
Day 2 (Wednesday November 11th): Assemble the skirt and lining, feed the elastic through the casing
Day 3 (Friday November 13th): Make and insert the drawstring, hem and finish the skirt
Join us over in the Discussion Forums Sew Alongs group for Day 1.
And when you have completed for skirt, post a photo of it somewhere, then include it in linky party right here.