September is now here so happy National Sewing Month to you! We're starting a new series on the blog called "sew + tell." Let us know what you think.
As soon as I saw this dress I thought what a gorgeous dress on a lovely young lady! It looks like the perfect addition to a fall wardrobe. Audrey is here to share the details about the dress.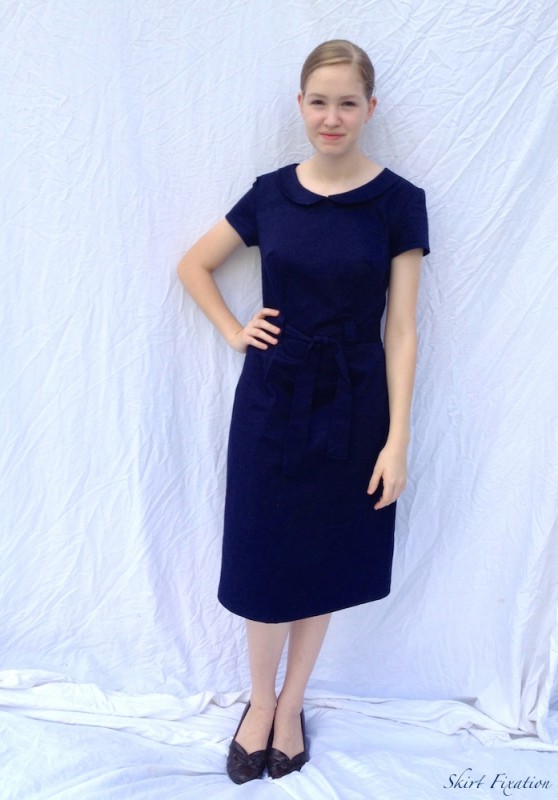 Name: Audrey
Where can we find you on the internet? Blog, Instagram, Pinterest, Flickr

Project details
Pattern: Liesl + Co. Bistro Dress
Link to your project on your blog: (Unmodified) Bistro Dress by Liesl + Co.
Fabric: Navy blue apparel sateen from Joann Fabrics
Did the fabric work well? Apparel sateen has just a tiny bit of spandex, so the stretch makes it fit beautifully!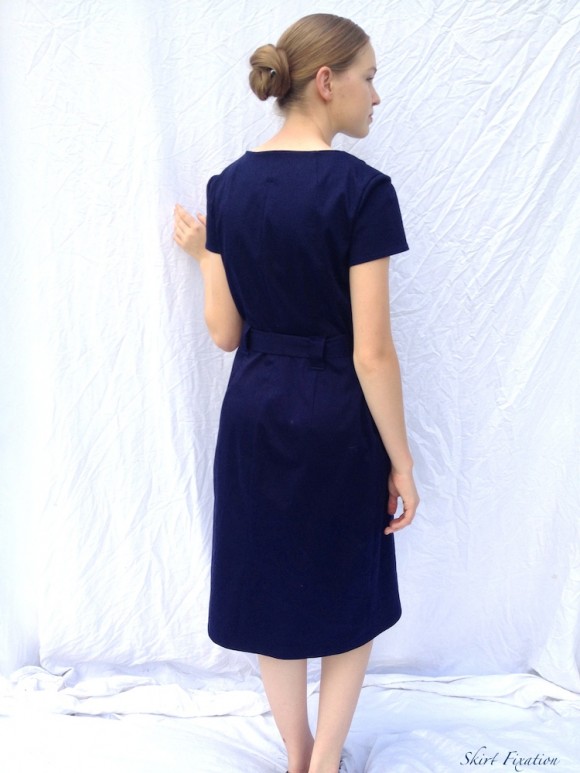 How did the sewing go? Well for once, I got the invisible zipper in on the first try! The only trouble I had was with the placement of the belt loops, but it wasn't the fault of the pattern, just me! Both the pattern and the fabric were wonderful to work with.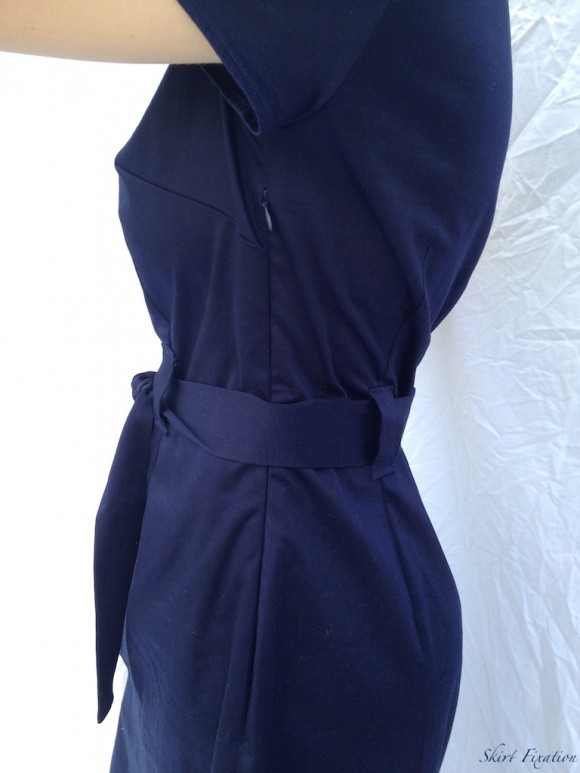 What was the best part? Seeing my daughter wearing this! She hasn't worn a dress in years because she is 3 different sizes in bust, hips and waist. She has a gorgeous figure, and this dress accentuates it! So I would have to say the happiness on her face is the best part of sewing this pattern. Thanks, Liesl for another great pattern!