I'm pleased to be able to introduce you to Woodland Clearing, my new fabric collection with the lovely folks at Robert Kaufman. I've been a big fan Kaufman fabrics for a while. They produce some of the best fabrics in the independent market. In addition to quilting fabrics like their Kona solids, they also manufacture a staggering array of apparel fabrics like chambray, denim, linen, corduroy, gingham, you name it!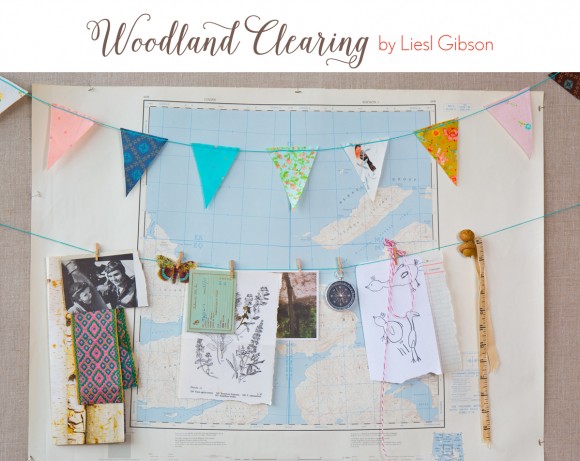 Woodland Clearing consists of 26 designs on cotton lawn and one print on a laminate (so you can make raincoats and things). The lawn is the same delicious cotton lawn as Kaufman's Cambridge solids and their London Calling collections, so you may already be familiar with the fabric quality. It's a real pleasure to work with. I nearly fell over when they told me I could use up to 18 screens (i.e., colors) for each design! The large number of screens made it possible for us to recreate some of the watercolor paintings I've been doing, so you'll see a lot of subtle color variations and shading in these prints.
It's always fun to play with a new collection, and I've been busy making different print combinations. Stacking and re-stacking, just getting ideas for upcoming sewing projects. Here are some teaser photos of the collection in various stacks, just to give you a sense for it.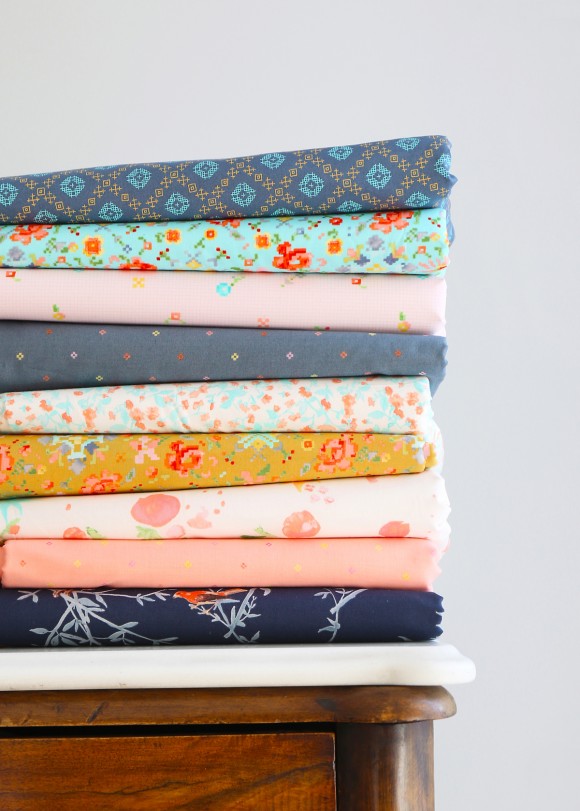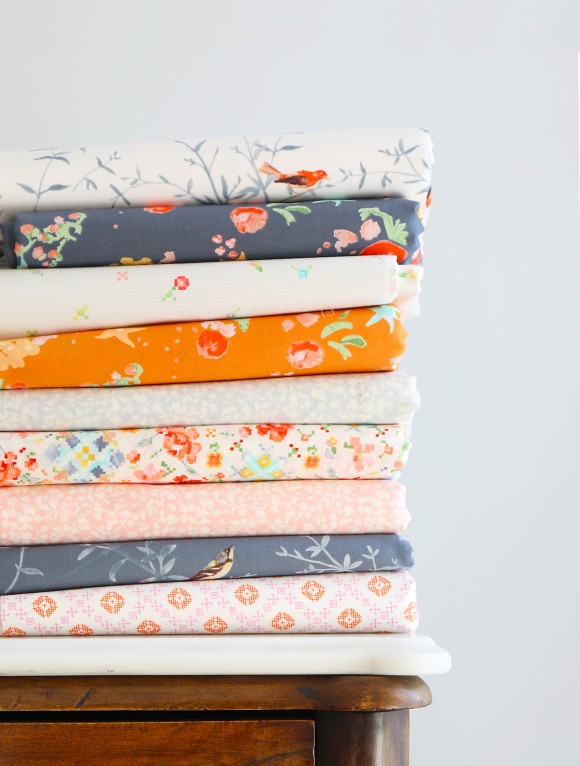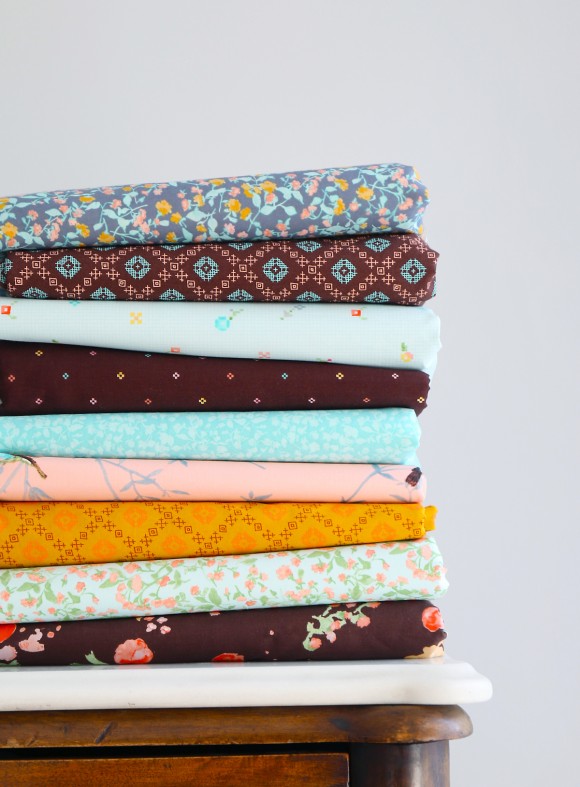 S has already requested a new Secret Agent Trench Coat with the laminate, and last weekend I made her a reversible Swingset Skirt using two of the prints.
Woodland Clearing won't be in stores until January, so we're going to wait to show you all the samples and project ideas until you can actually get your hands on the fabric. But the collection will be at Quilt Market next month–without me, I'm afraid, since I can't leave the EU until I get my residency card, which may or may not arrive in time. I'll have lots more images and ideas to share with you when the fabrics get closer to their arrival date. In the meantime, I wanted to let you know about the collection so you can help us to spread the word, especially to your local fabric shops.