We have talked about shibori in the past here on the blog. I'm sure you're already familiar with this ancient textile art. It's a technique where patterns are created by binding, twisting, folding or even stitching fabric, and then the fabric is dyed to create beautiful and unique patterns. Have you tried it yourself yet? No? I have heard people say good things about a starter indigo dye kit from Dharma Trading Company. This is great for a do-it-yourself craft session. Another idea is to take a class or workshop if that is available in your area. In a short amount of time you can be shown how to do several different techniques.
If you haven't tried it yet, you don't know what you are missing. It's so much fun to see the results and no two dyed pieces come out the same. Expect an element of unexpected magic. I encourage you to add visual texture and interest to you next sewing project with the art of shibori. You'll see from all of the inspiration gathered here today that there's a bit of something for everyone in shibori.
Let's begin with this Roller Skate Dress which always does such a fantastic job of showing off a pretty fabric. If you don't already own the Roller Skate Dress, you really do need to get yourself a copy and see what everyone else is raving about.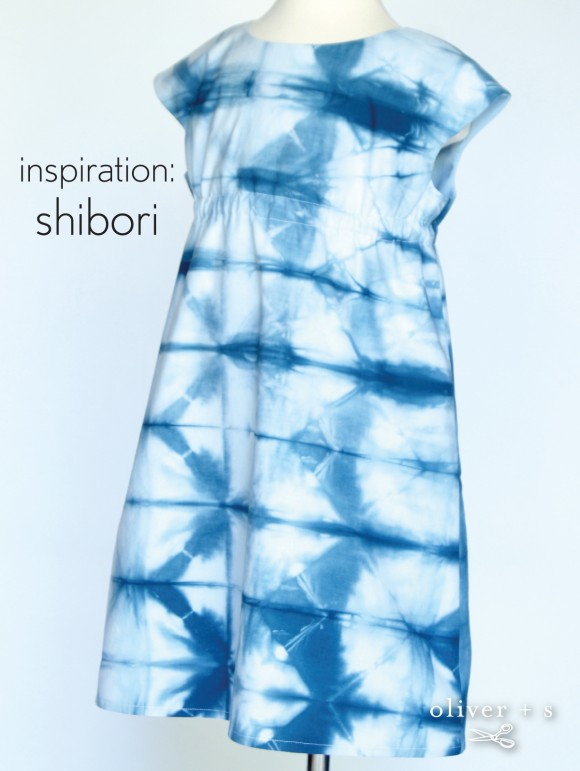 The Roller Skate dress does require quite a bit of fabric. Whereas only a half a yard of fabric was needed to create this size 2T Popover Sundress.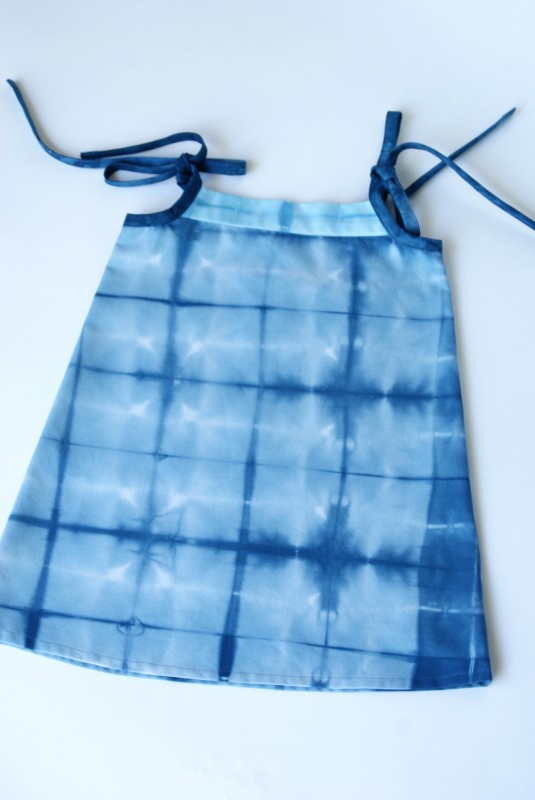 The majority of the shibori workshops I've gone to use small pieces of fabrics like a fat quarter or a fourth yard of fabric. These smaller pieces of fabric were ideal for this In a Clutch Cosmetic Case.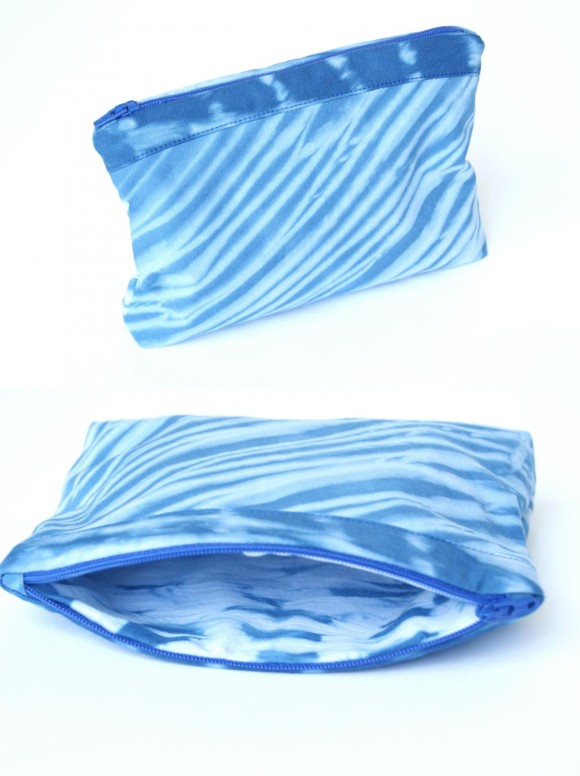 Remember this Hide-and-Seek Tunic? The front yoke on this pattern does such a lovely job of showcasing a special fabric. On this one the karamatsu method was used which is a shibori technique using hand stitching.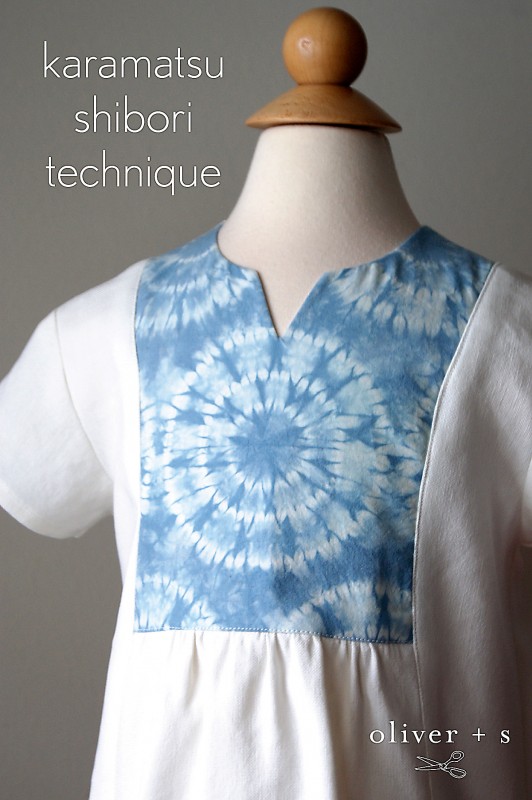 Now here is some ready-to-wear inspiration for a pair of Playtime Leggings. Get some white knit fabric, do a shibori technique, dye it, and then cut out the patterns pieces.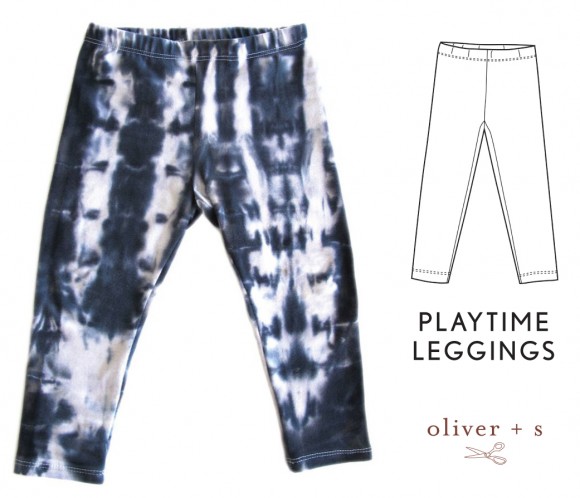 There are so many interesting things others have done, including this Hide-and-Seek Dress by Raphaëlle from Deux souriceaux.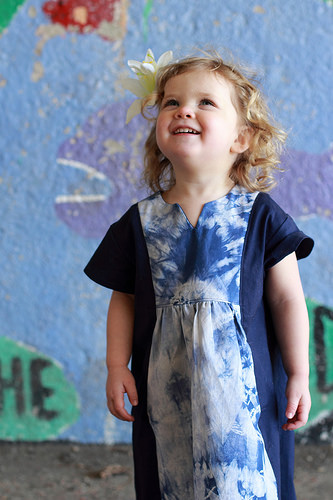 We have one of our forum moderators Sarvi who sewed the next three garments. First this Jump Rope Dress that you can learn more about here.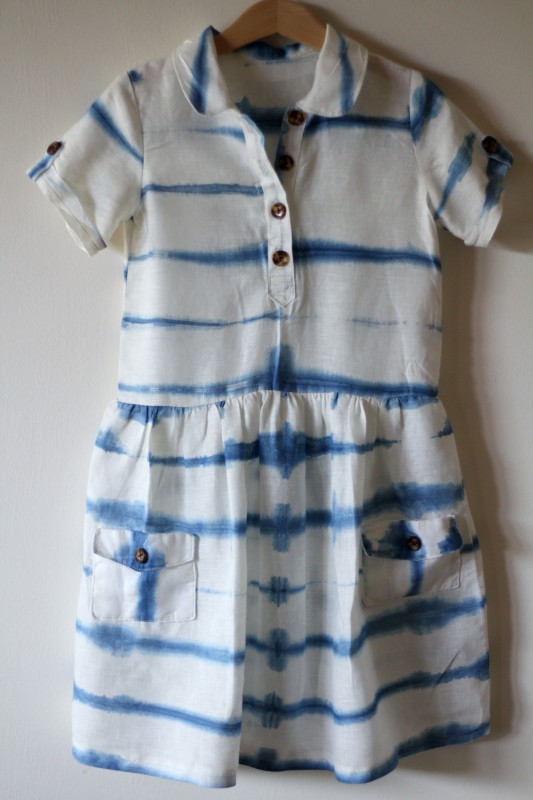 She made an amazing heart on a Fairy Tale Dress bodice.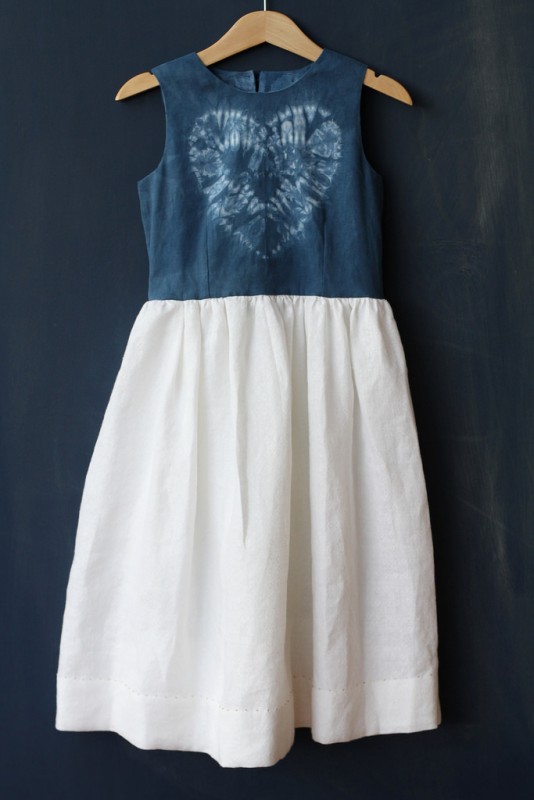 And Sarvi also created this sleeveless Playtime Dress.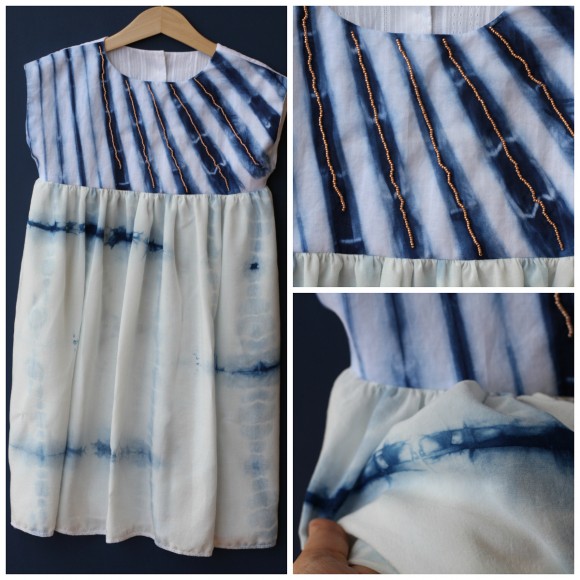 This Badminton Dress was created by lesbontemps.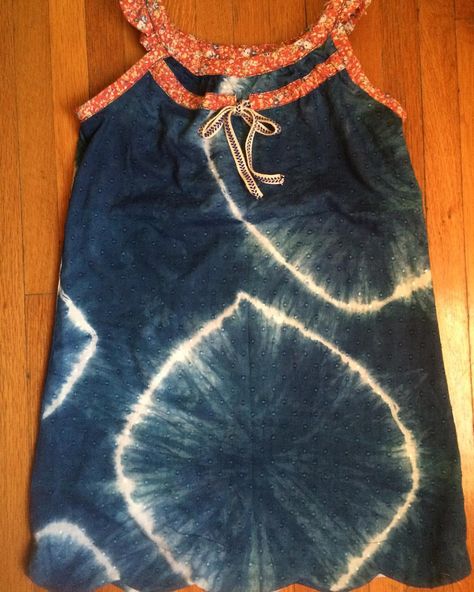 If for whatever reason you don't want to dye your own fabric; due to time constraints, lack of space or you don't want to deal with the mess, but you still love the look of it, have no fear! There are fabric collections out there that replicate the look of shibori. You can get the folk art look without having to do all the steps yourself. Now you buy shibori fabric and tackle that sewing project right away!
For example here is a Cappuccino Tunic sewn up in some Robert Kaufman Indigo fabric.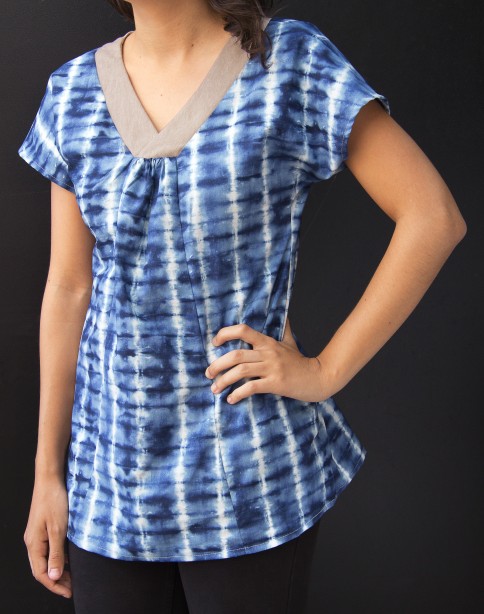 I'll leave with some fabric swatches of some shibori fabrics. You'll discover that there is a fantastic variety available! Aren't they all beautiful? Enjoy!