The Cinema Dress is one of my very favorite patterns. Which is why it makes me so, so happy to tell you that we've finally released it in paper!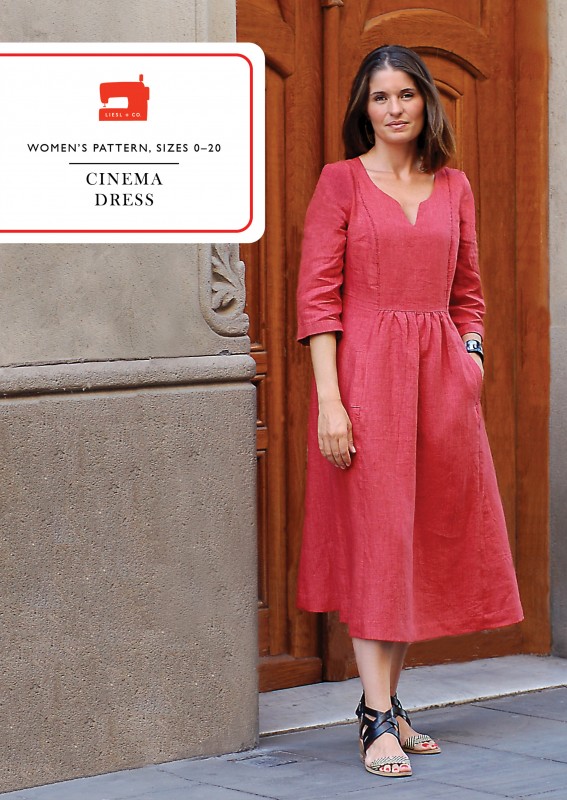 I made a full introduction to this pattern when it came out in digital format, but since I like the Cinema Dress so much I think I'll do it again. You don't mind, do you?
I love everything about this style. It's relaxed and comfortable while also looking extremely sophisticated and feminine. The pattern includes all the features of our much-loved Oliver + S Hide-and-Seek Dress: an open neckline with a little notch detail, front welt pockets, princess seams (to help with fitting), a yoke that can be made from a contrasting fabric, and three-quarter-length cuffed sleeves. All great details but in a pattern that's flattering to a woman's body, with the right proportions, etc.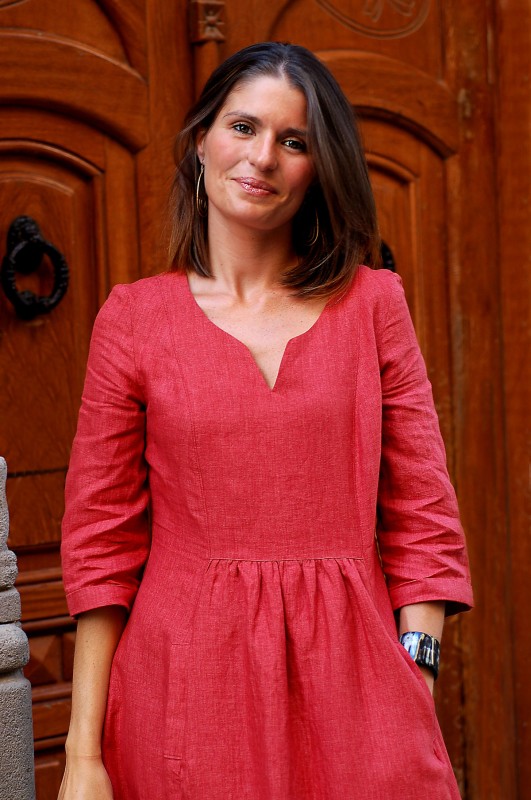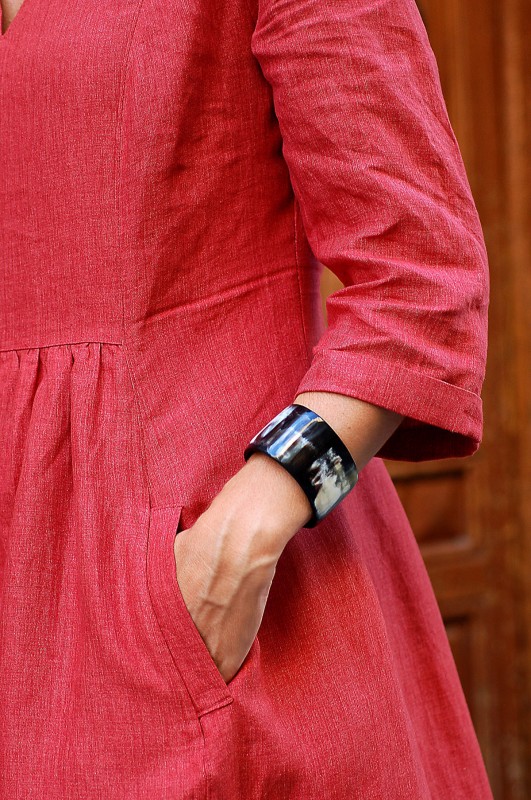 The pattern also includes two lengths: View A hits just below the knee and View B is a longer, mid-calf length. Adjust as desired using the lengthen and shorten lines on the pattern. It looks great worn as a tunic as well!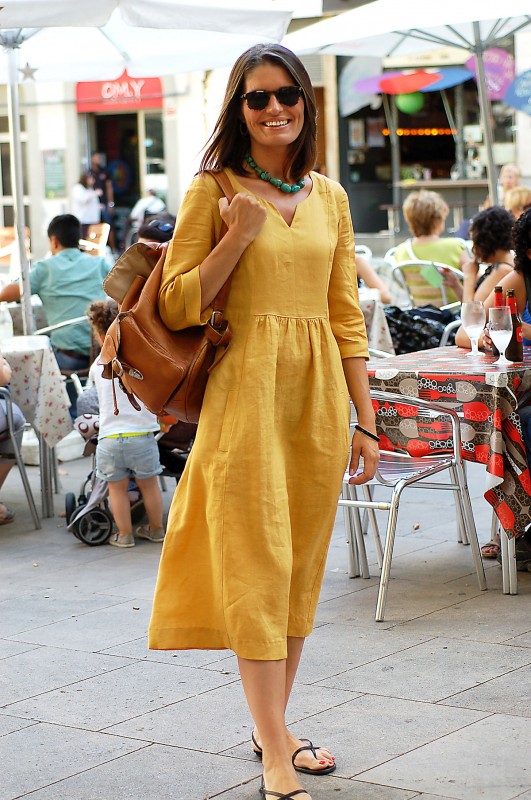 One of the things I like best about this dress is that it works really well in a wide variety of fabrics. Quilting cottons are fine. Sateen, lawn, and linen are even better. And don't be afraid to try lightweight wool, chambray, fine-wale corduroy, shirtings, or even silk. Double- or triple-gauze would be amazing. And be sure to make good use of the yoke! If you have just a little bit of a really special fabric, this is a great place to highlight it. Consider using embroidery or other embellishment as well. I chose a few inspirational images to get you started with ideas, below. I'm particularly loving the plaids for fall, and the black-and-white polka dots are really fresh and fun. But what about the cream-colored version with a lace yoke? So pretty.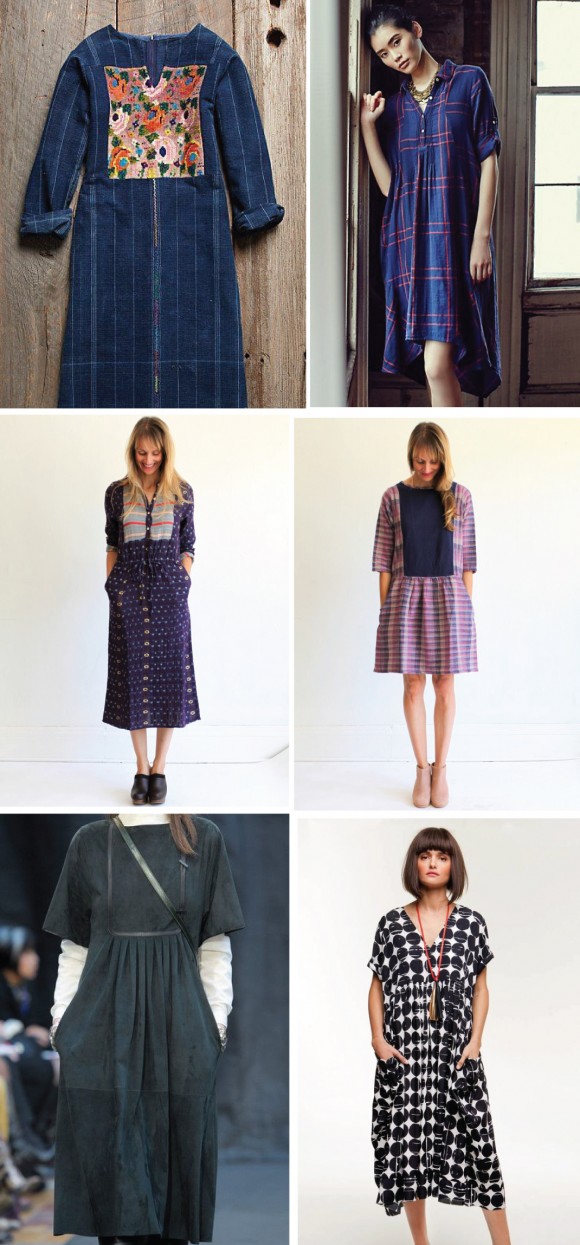 Quite a few of you have sewn the Cinema dress for yourselves and have posted photos in a variety of places. I've gathered a lot of those images together in the Liesl + Co Pinterest board if you'd like to see how the dress fits and how your friends have interpreted the pattern. I've also Pinned lots of tutorials that we've done for the Cinema Dress and its close match, the Oliver + S Hide-and-Seek Dress.
And don't forget the sew-along for this style! Whenever you're ready, the complete set of posts is waiting to help you along with sewing this style, with lots of photos and tips and tricks along the way. Here are the links: Day 1, Day 2, Day 3, Day 4, Day 5.