We've continued to be so surprised at how much you all love the Liesl + Co. Cappuccino Dress + Tunic pattern. And because you love it so much, you've convinced us to release it in paper for the first time. (Do you remember a long time ago when I mentioned that this was a possibility?)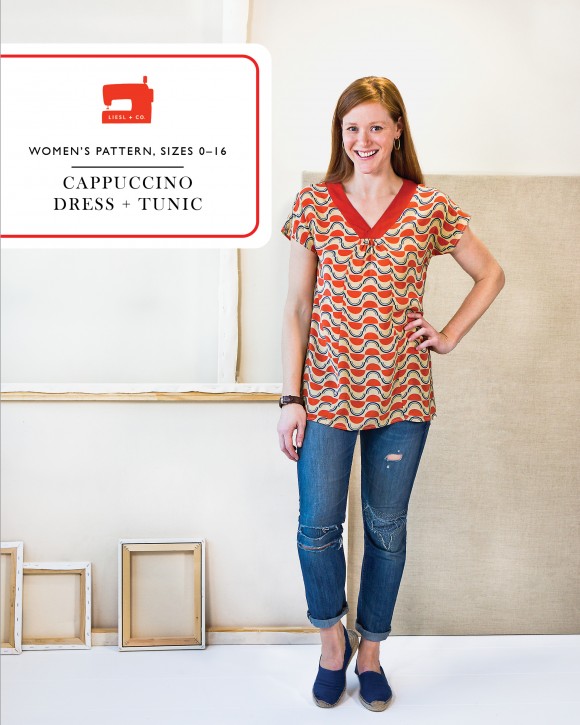 There's a whole story behind this pattern, which you can read in my original introductory post for the digital pattern. But the more important part of this pattern are the details that make it special.
I think a lot of the love for this pattern comes from thee fun pockets on the dress version. They create an interesting line, and who doesn't love pockets? But a lot of you have also expressed a love for the V-neck, which I think is really flattering to busts of every size. (The original pattern was best suited to smaller busts.) Our model in the photo below had a much fuller bust than I do, and the pattern fit both of us equally well.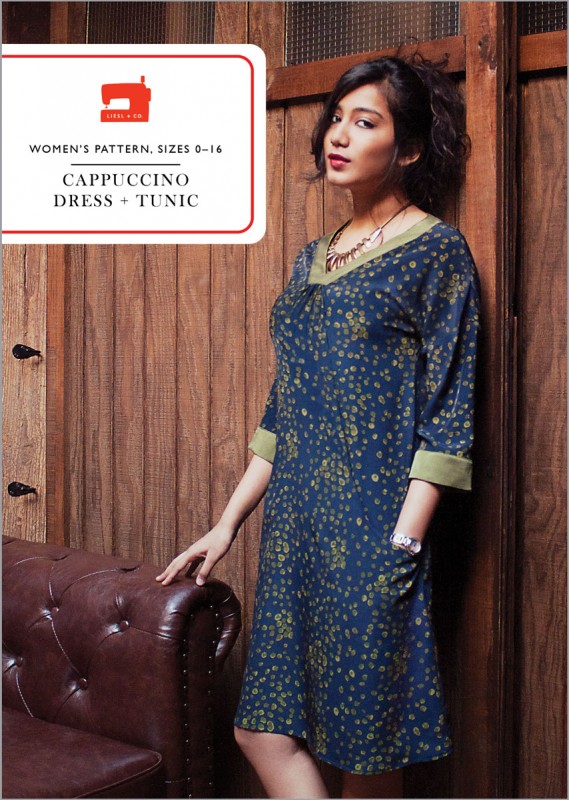 The original cover of the digital pattern, which shows the pockets nicely.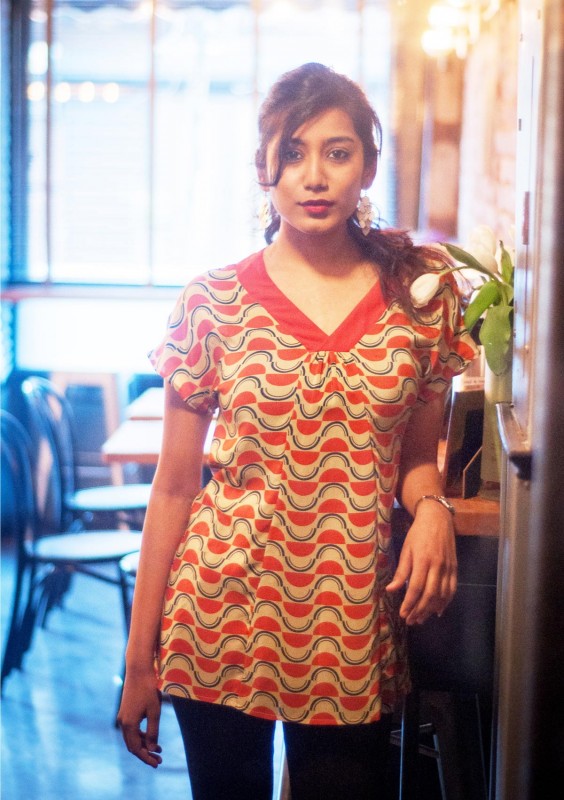 The pattern also features a simple kimono sleeve and a slightly relaxed fit with gentle shaping at the sides. Which means that it skims the body but still flatters your curves. It's a cute top or dress. I like to wear it in the tunic style, which doesn't have the pockets.
In terms of inspiration, there are many, many versions of this dress and tunic on the Liesl + Co Pinterest board so you can see how it fits and what your friends have done with the pattern. I have one crucial inspirational image for you, which I just love. Try sewing the dress in a solid-colored linen or triple gauze for this look. (And you could even turn the gathers into pleats if you want!)
For fabrics, in my original post I suggested quilting cotton, chambray, lawn, shirting, poplin, broadcloth, sateen, voile, linen, fine-wale corduroy, or wool crepe. That's a pretty extensive list, yes? I've seen a few versions done in knit fabric as well. Have fun with this pattern. I'm looking hard at the double and triple gauze options for this style as well. In black or navy? I'd probably wear it every single day. Or at least not the days that I'm wearing my Cinema Dress.
And don't forget our sew-along for this style. It's available whenever you need it: Day 1, Day 2, and Day 3.