Earlier this week we talked about donating Popover Sundresses to a worthy cause. Whether you're sewing one these dresses for charity or not I've gathered lots of ideas and examples to inspire your creativity.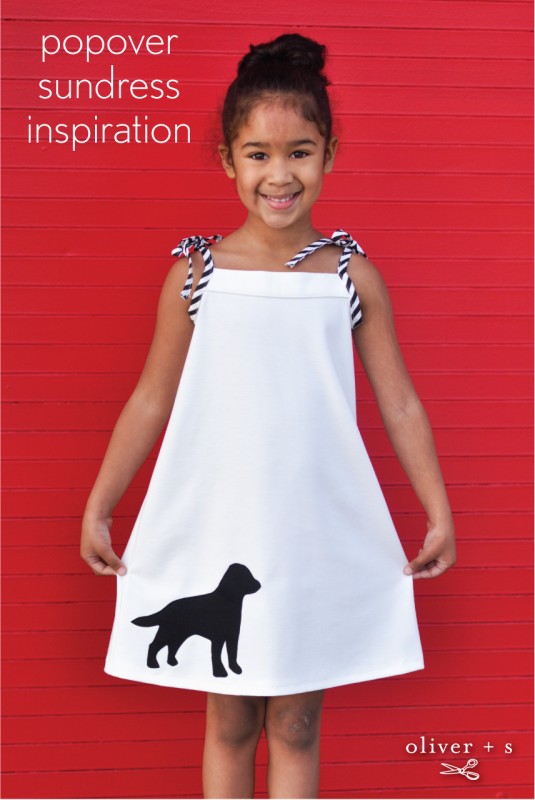 For those of you who may be unfamiliar with the Popover Sundress, it's a girl's A-line dress with a contrast yoke and bias ties at the shoulders. It is available in sizes 2-8. Since the dress has tie shoulder straps, there is no elastic, no buttons, and no zipper! It can be made so that it is completely reversible (front to back). And did I mention that the pattern is free?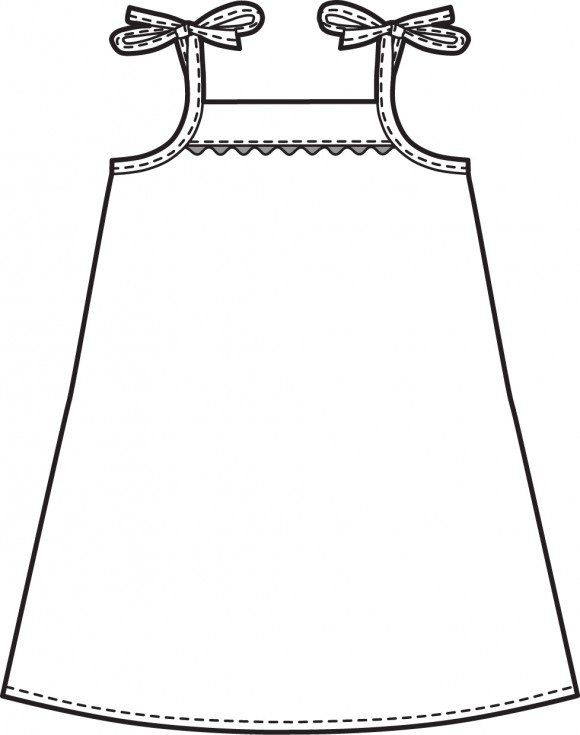 Once the fabric is cut out, it is quite quick to sew up making it is a really great instant gratification project. For those beginning to sew, this would be an ideal first dress sewing project. If you learn best with a video format, you can sew along with Liesl with a Creativebug workshop.
Who doesn't love a bit of inspiration? You'll find lots of it when clicking on these links:
The Popover Sundress is my absolute favorite Oliver + S pattern to sew! I recently sewed up a bunch of them and tried a few different things. Let me share some of them with you. A lot of the fabrics I used came from my stash. I was digging around and came across a piece of pink cotton with pintucks that was left over from a previous sewing project. I had enough to use it for a yoke. It adds some visual texture and interest, plus it looks so pretty.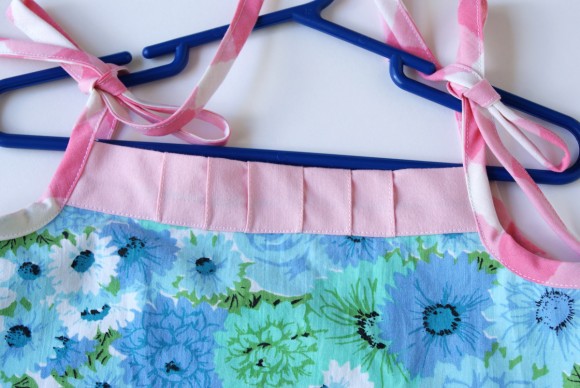 I'm a huge fan of sewing with bias tape! And I love how these sundresses look with bias binding on the hem.
How about adding some Oliver + S pockets? I used the size 18-24M pockets from the Lullaby Layette and put them on size 2 dresses.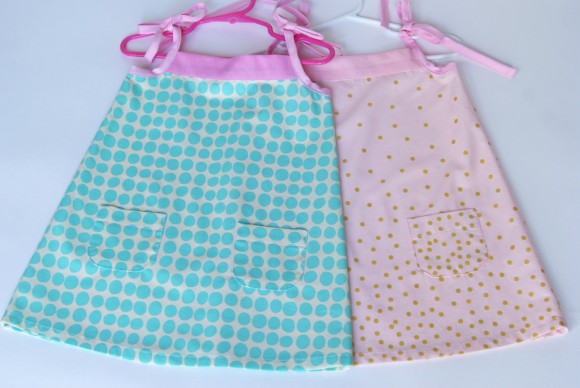 Here's a version with the takeout box shaped pockets from the Hopscotch Skirt.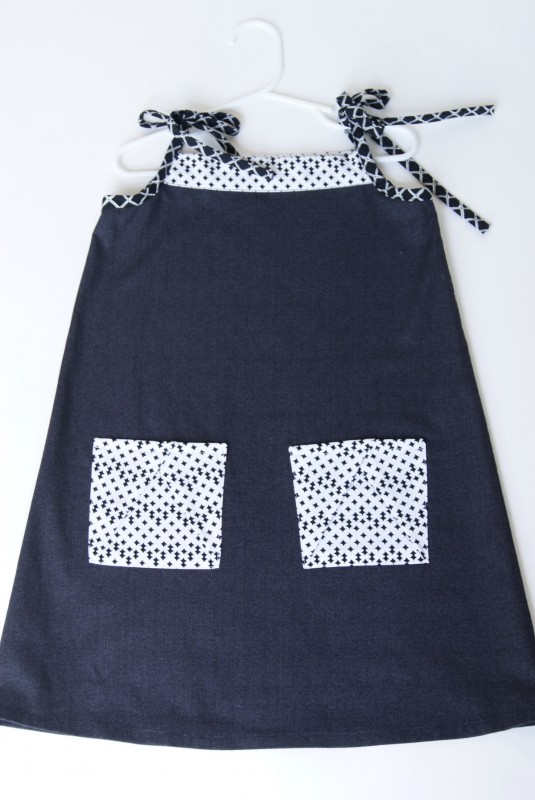 For this dress I used scenery fabric and didn't want to cover the pretty print with patch pockets, so I decided to insert the on-seam side pockets from the Playtime Dress.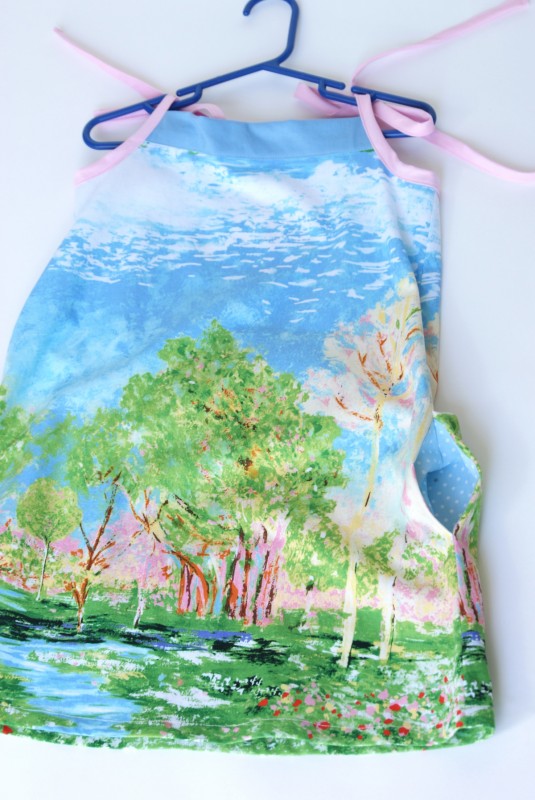 Here are a couple of dresses with the gathered rounded pockets from the Jump Rope Dress and Puppet Show Shorts.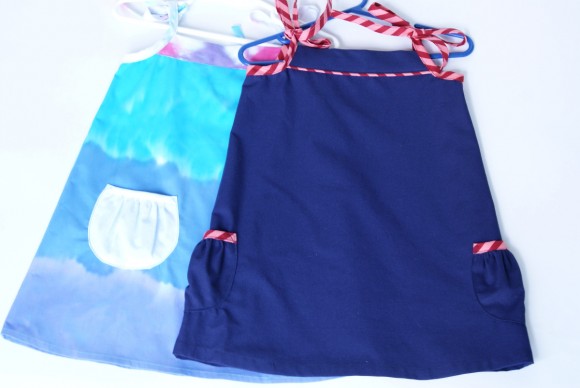 For this dress I added the pockets from the Ice Cream Dress.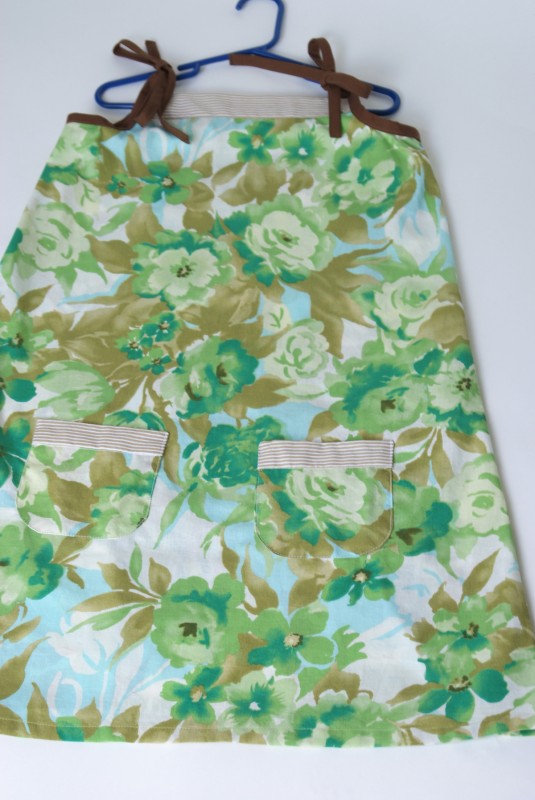 Lastly, some square patch pockets from the Jump Rope Dress.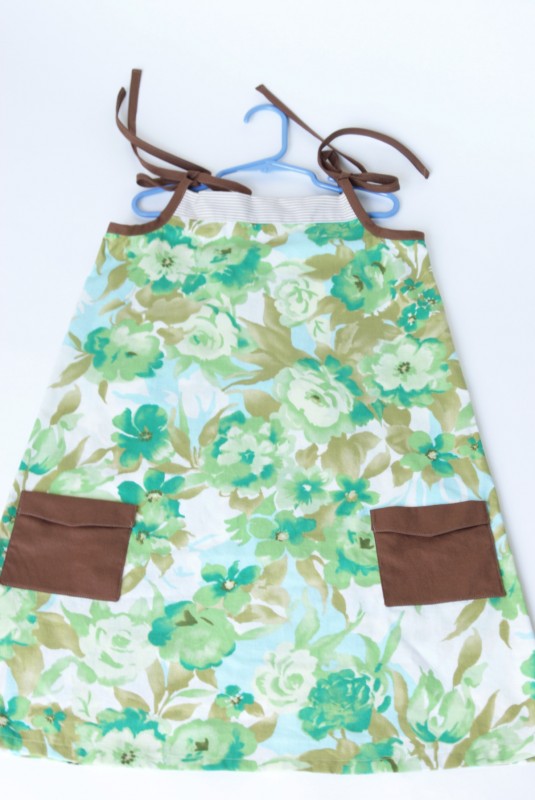 If you're a quilter you probably have some fat quarters (18″ by 22″ piece of fabric) on hand. I discovered that a size 2 dress can be made out of two fat quarters. By the way, I've squeezed a size 5 dress out of 2/3 yard of fabric and a size 8 out of one yard.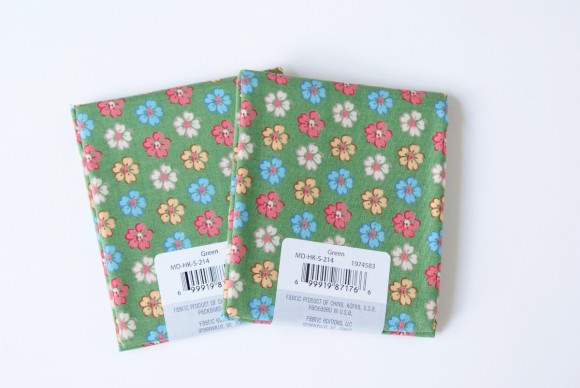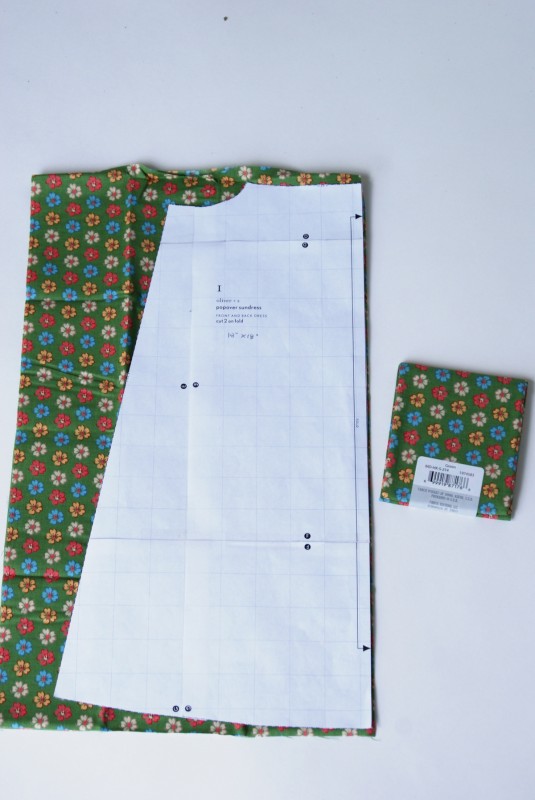 Now here are some examples from around the web. Janice created this striking version with a dog appliqué.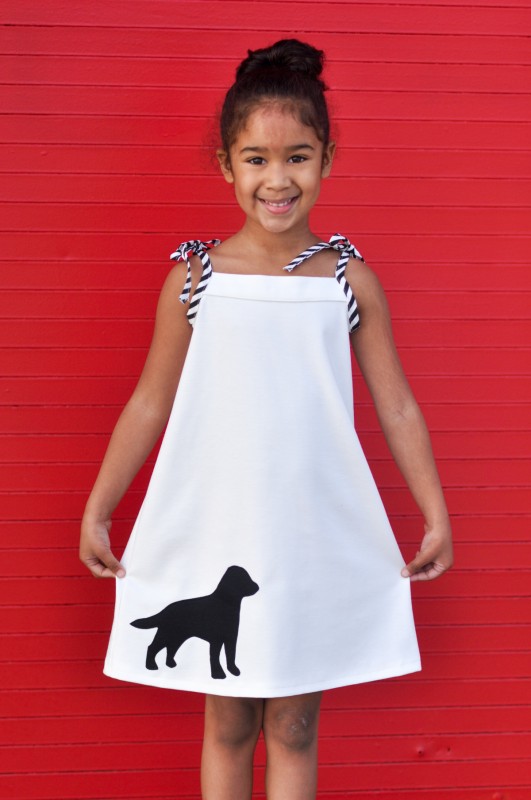 Terra sewed up one with colored decorative rows of stitching.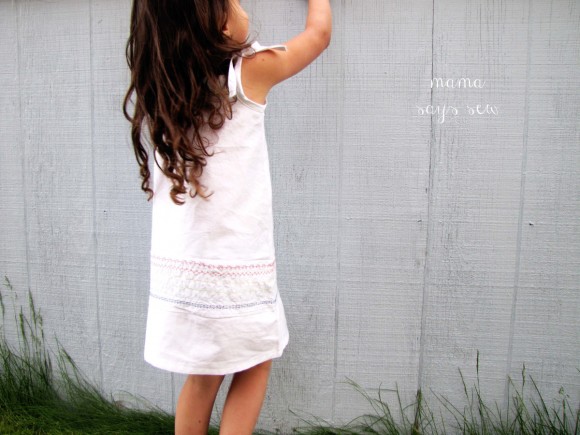 Nienke did some hand embroidery on the yoke of this monochromatic version in a beautiful blue.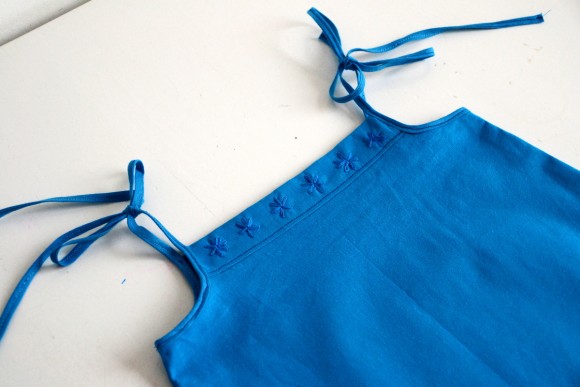 Finally, Kathy made a onsie refashion for a baby. How cute is that!?!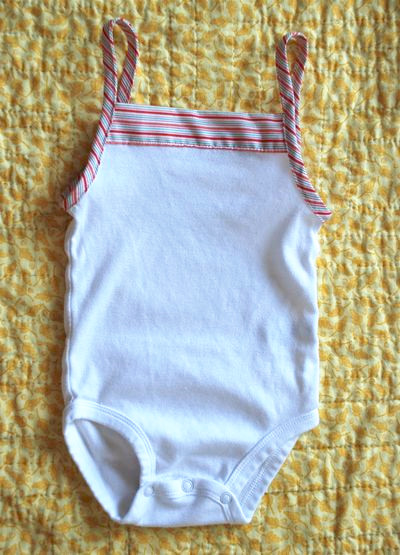 So how are you going to sew your next Popover Sundress? We always love to see photos of the Oliver + S clothing you make. Don't forget the Flickr group, where you can share your creations with other appreciative seamstresses. And if you are on Instagram, tag your photos with #oliverands.