Hi, friends! Thanks for all your thoughtful comments on Todd's post the other day. Just to clarify a bit, we're fully aware of the limitations of the survey we fielded, and we're certainly not saying we won't ever develop plus-sized or teen patterns. We're just saying that now isn't the right time.
The Liesl + Co. women's patterns are still quite new, and as word gets out that we're producing women's pattern this will hopefully develop into a greater customer base. We hope that when we look again into doing plus sizes we'll get more responses from women who know about the brand and are interested in larger sizes. In other words, I'd love to take on new categories, but we need an existing customer base before we can tackle a new area. We're small enough that we can't take an "If you build it, they will come" approach, much as that might seem to make sense to some. I know many of you are thinking that we need to offer plus-sized patterns and then the customer will find us, but in our experience it doesn't really work that way. However, in the meantime we are working on some larger sized Lisette patterns with Butterick, so all is not lost. But for our own patterns we need to take small steps, especially given the enormous range of products we're already doing. And that's the gist of what Todd was saying.
To that end, we'd love your help with getting the word out about our women's patterns, and Todd will be talking more about that in the weeks to come. So stay tuned, and thanks again for all your interest. It's been helpful to read everything you've had to say, and we really appreciate all your enthusiasm. I love being part of this sewing community. Thanks for your encouragement and continued support!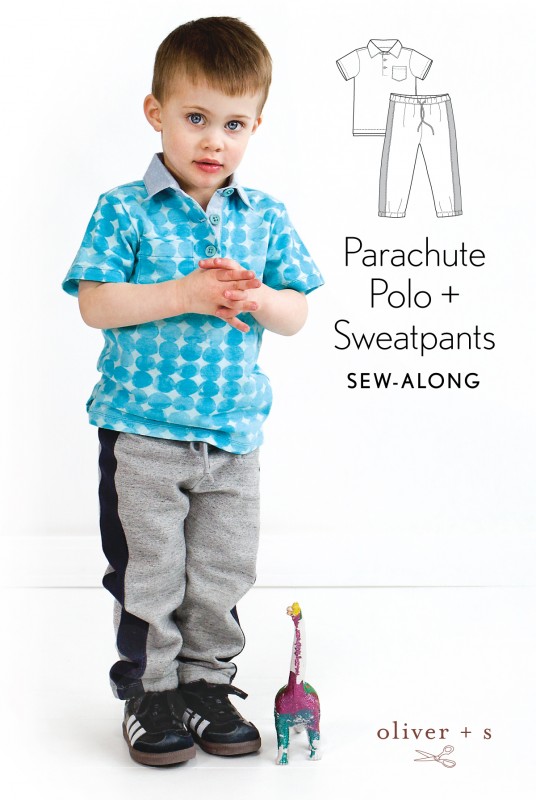 I'm in the thick of the big project that Todd mentioned, so this will be a short post. But I wanted to remind you about the Parachute Polo contest! The sew-along ends today, and once you have completed your Parachute polo just post a photo somewhere on social media: Flickr, Instagram, or your blog. Then link to it in the comments of the discussion forums under the Parachute Polo sew-along. All polos made can be entered. One will be chosen at random. All entries must be submitted by Friday June 12th at 9:00 AM ET. I can't wait to see them all!
Pinterest Pick
Yes, this is why I'm very sleepy this morning. Really, I should frame this and hang it over the bed.
Weekend Reading Links
I won't say much about these links other than to mention that they have a common theme that's been on my mind a lot lately: it's beginning to look like we're headed into a sharing culture (shared cars, rented clothing) and an approach to re-using and maintaining that I think is really exciting for our environment and society. Other problems will arise (dry cleaning and laundry, for example, which I'll talk about more soon), but I think a big change is happening.
I'd love to say more about each of these, but I'll leave them for you to contemplate over the weekend. Have a good one!