Please welcome back Meg who stopped by last year and told us how Kid's Clothes Week started and the various changes that have happened along the way. She's here today to tell us all about the next season. Now I'll hand it over to Meg.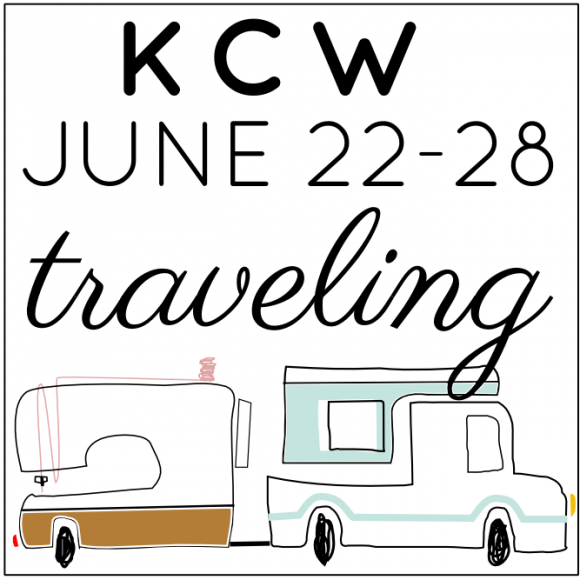 Thank you so much for having me on the Oliver + S blog! For those of you who don't know me, my name is Meg and I blog at elsie marley. Years ago, I partnered with Dorie of tumblingblocks to create a sewing community called Kid's Clothes Week. Each season, Kid's Clothes Week hosts a sewing challenge. The challenge is simple: sew clothes for your kids one hour each day for seven days.
Four times a year we host this challenge and four times a year hundreds and hundreds of sewers commit to it. Why sign up for a Kid's Clothes Week challenge? By pledging one hour a day, you are saying that your creative time is as important any thing else on your to-do list. The challenge makes you sit down in front of your sewing machine and sew a little, then maybe a little more. This momentum ignites your creativity and you are more energized–and happier!–because of it. The question might be, "How could you not sign up for Kid's Clothes Week?"

To sign up all you need to do is create an account on KCW, then click the sign up button. That was easy! Now for the hard part–figuring out what to sew! We try to help you with that by having a new theme for each season. I find it easier to be creative when I have some boundaries. "Make anything you want!" just overwhelms me.
The summer season challenge week is June 22-28 and the theme is TRAVELING. This week on the KCW blog our contributors will have loads of ideas for you on how to use the theme, but here are a few to get you started.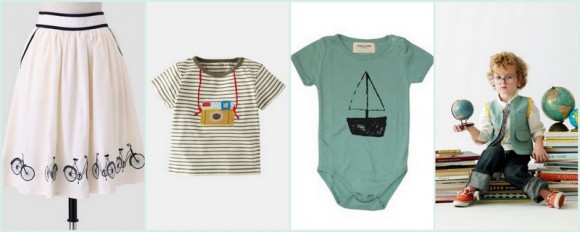 1. a biking skirt 2. kid's camera shirt 3. boat onsie by bobo chose 4. explorer vest pattern from Oliver + S
I go for simple patterns when I'm working with a theme. It allows lots of room for adding details. Little bicycles (or trucks or planes) look super cute around the hemline of a skirt. Years ago I made a skirt and appliqued a skyline around the bottom. The Swingset Skirt pattern would work nicely with either of these ideas. Applique works just as well on t-shirts (ack! that camera!) and freezer paper stencils are always a good bet. The perfect theme pattern that's not too theme-y, is the Explorer Vest pattern from the book Oliver + S: Little Things to Sew. Take it on your next vacation and it's sure to come back filled with little treasures!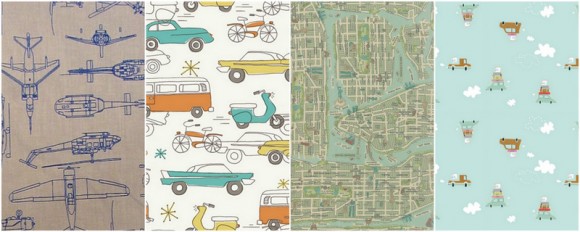 1. fly boy planes by Windham 2. organic cotton cars print 3. NYC map fabric by Moda 4. let's get this sew on the road!
Fabric is the perfect way to work with the theme. I love a boy's short sleeve button down in a crazy fabric. Wouldn't the Oliver + S Sketchbook Shirt look fantastic with that vintage Manhattan map or the blueprint-like helicopter print? You could even use official KCW fabric! I design a small fabric collection for each season. Check out our Spoonflower shop here.
If you sign up for KCW, you can choose to follow the theme or sew whatever you want to sew. There really is only one rule for KCW: sew 1 hour a day for 7 days. Do you think you can do it?
You can always get an account on KCW, look around, and check out what other people are making. Dorie and I are always working on the KCW community site to make it better. It is a wonderful place to find tried and true patterns, keep track of all that you are making, and see some stunning handmade kids' clothes. I hope to see you there!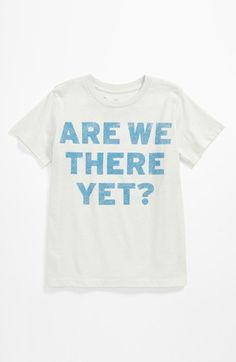 Will you be sewing along for Kid's Clothes Week? If so, go grab a button.