Are you ready to begin our Parachute Polo sew-along? This time around we have something fun for you. Enter to win a prize of two Oliver + S PDF patterns! When you have completed your Parachute polo, post a photo somewhere on social media: Flickr, Instagram, or your blog. Then link to it in the comments of the discussion forums under the Parachute Polo sew-along. All polos made can be entered. One will be chosen at random. All entries must be submitted by Friday June 12th at 9:00 AM ET.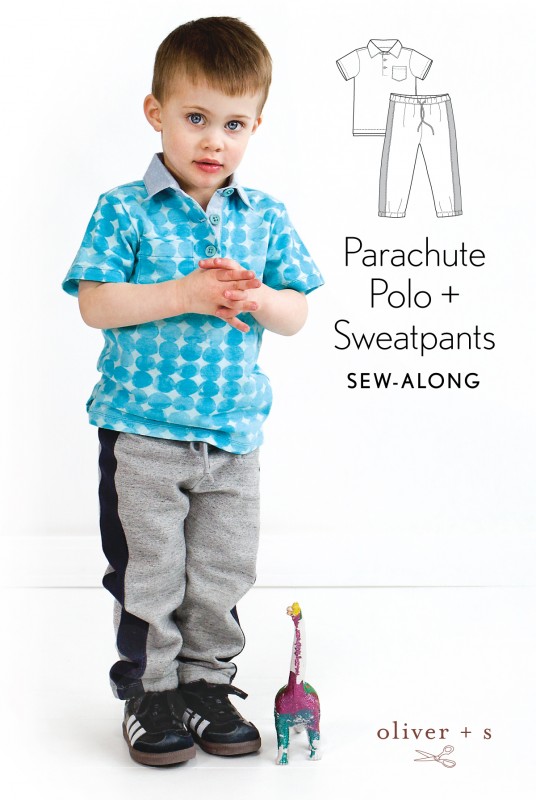 If you'd like any inspiration for fabrics for this project, have a peek over at the introduction to the Parachute pattern and the fabric and styling inspiration post. Don't forget that you can turn it into a dress, by adding a skirt to the polo top, that would be cute, wouldn't it?
Here is the daily plan for this week's Parachute Polo sew-along:
Day 1 (today): prepare the pocket (optional) and prepare the front placket
Day 2: prepare the shirt for the placket and sew the placket
Day 3: prepare the collar
Day 4: attach the collar and prepare and attach the sleeves
Day 5: stitch the hems and finish the shirt
Join us over in the Discussion Forums Sew Alongs group for day 1.