Floral dresses are a wardrobe favorite as they are super girly and can be worn in many seasons. Whether you're looking for florals that are dainty or big and bold on the frock you're sewing, you'll find lots of inspiration and fabric resources here today. I've gathered over a half dozen floral dress ideas to inspire you to sew-it-yourself with Oliver + S. Once you find something you like, grab the sewing pattern and floral prints needed and head towards the sewing machine. It's that easy!
1) Recreate a similar dress to this one using the Hide-and-Seek Dress. It can be tricky to find gold stripe fabric, but here's an idea.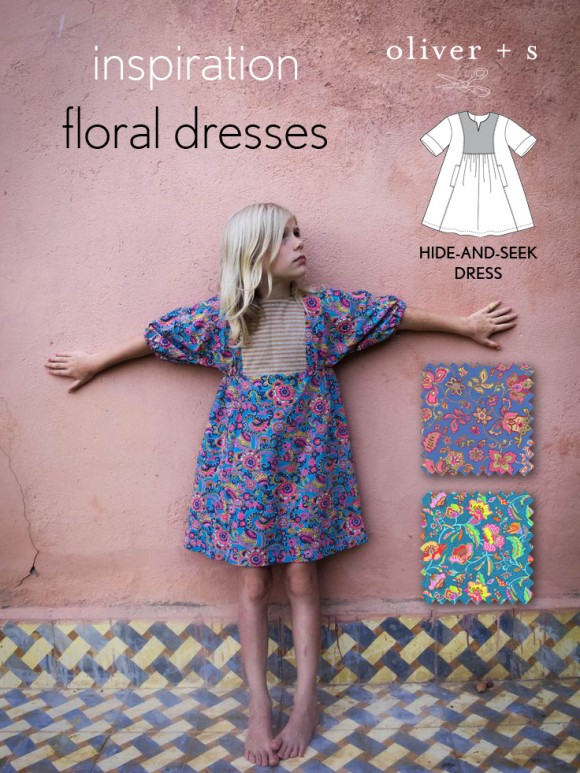 2) For this playful look, try stitching a Carousel Dress.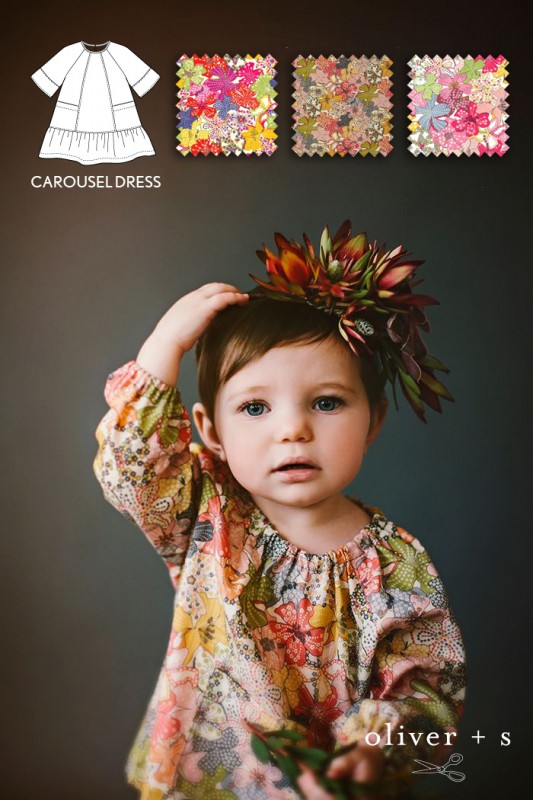 3) Sew up a Roller Skate Dress for a comparable understated look.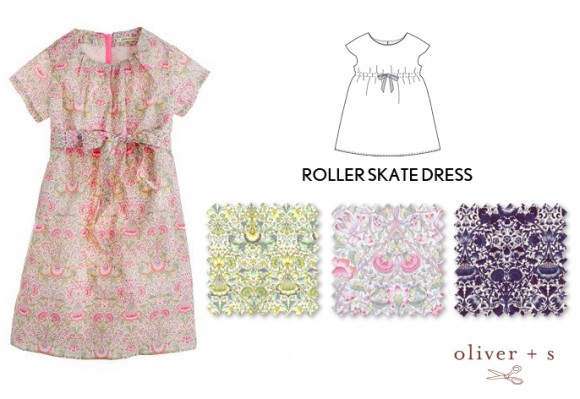 4) How about a cute Jump Rope Dress similar to this one in garden floral prints?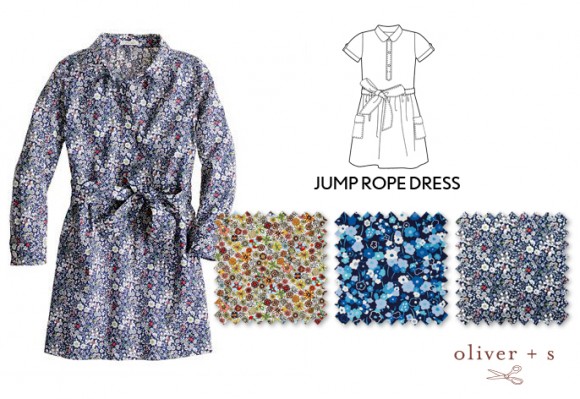 5) Make this fun frock by using the Playtime Dress.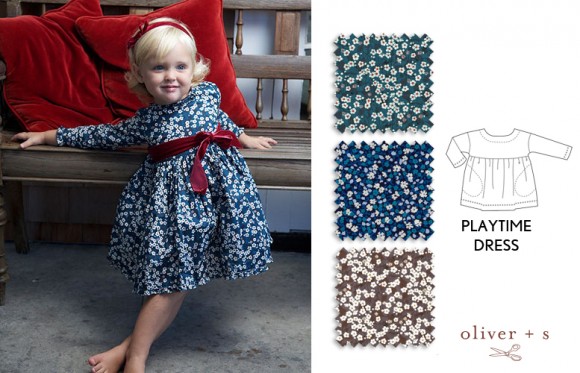 6) Let this inspire you to sew up a Fairy Tale Dress like this sweet and classic one.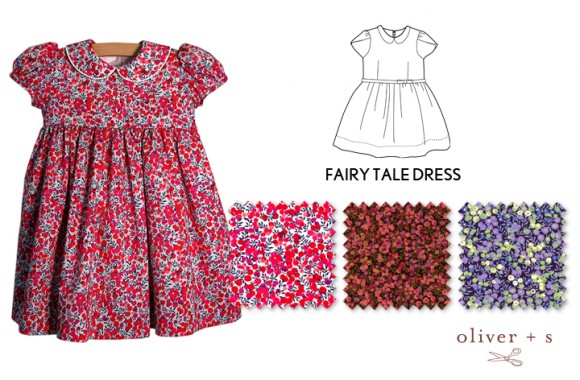 7) And lastly, for a bold one like this, try the Roller Skate Dress.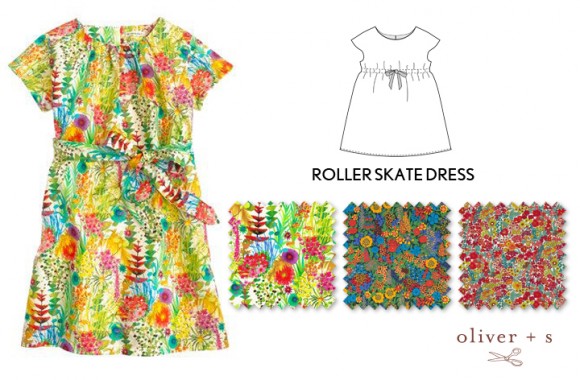 And for little girls, size 4 and under, don't forget about matching floral Seashore Bloomers under the dresses!
Happy sewing!