We welcome back Katy today. She was one of the contributors to our 2014 Flickr mosaics post at the beginning of this year. She's returning to talk all about her favorite Oliver + S pattern. Great to have you here Katy!
Hi, I'm Katy and I blog over at Designs by BellaBug. I started sewing for my children in 2012 and quickly became enamoured by the Oliver + S brand. Relatively new to garment sewing as I was back then, I found great comfort (and still do!) in the simple, easy to follow instructions and the step by step diagrams that help you to make the most fabulous looking clothes. My brother still looks at me with a quizzical "You made this?" whenever he sees the girls in something from an Oliver + S pattern.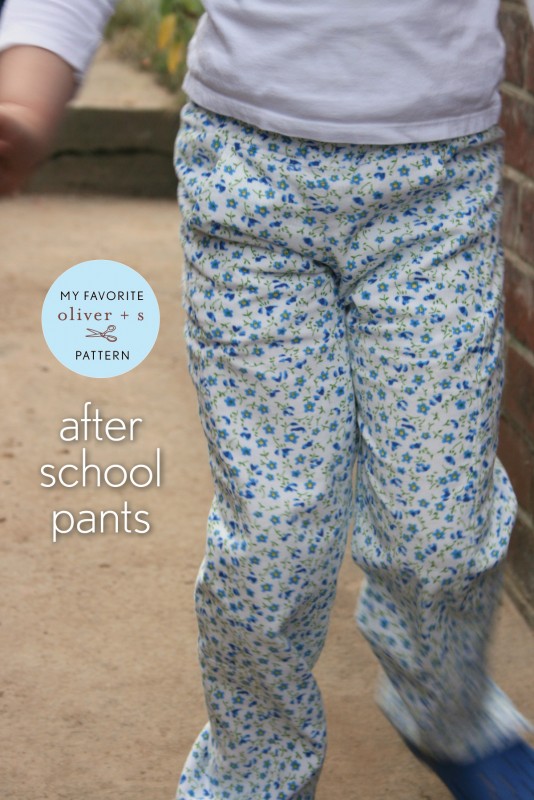 I own numerous Oliver + S patterns and while it is so hard to pick a favorite, I must confess that the After School Pants win me over every time.
The pants themselves are a slim fitting, pull on design, with an elasticated waist. The main leg piece is detailed with side panels, which can be made in a contrast fabric, and into the mix you can add two cute little pocket ruffles for the front and back.
They are a two scissor rated pattern and call upon your gathering, topstitching and hip/patch pocket making skills.
This was one of the first patterns I bought and I sewed the top up first, closely followed by the pants. I went clean and simple with my first pair. They were made from a soft peachskin fabric and I left off the ruffles.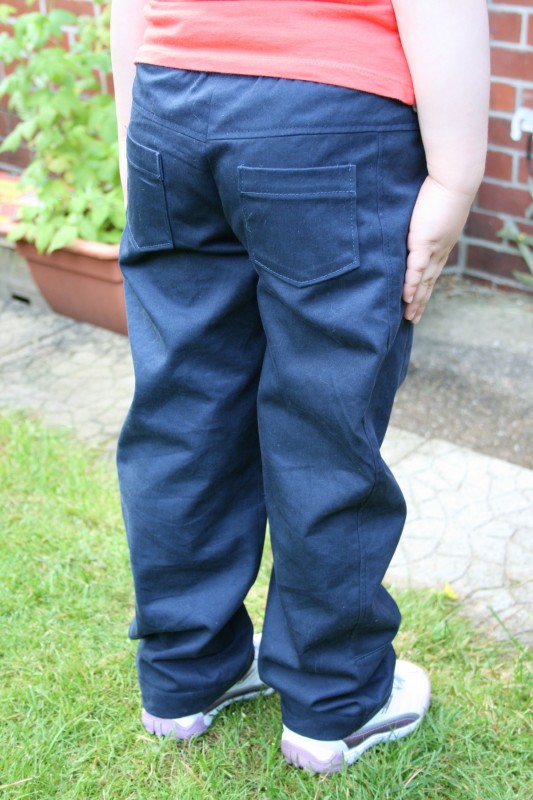 The length is generous on these pants, usually I have to add something on, but these were perfect. The leg is a straight cut which gives a nice slim fit.
I made my second pair from floral corduroy. I left off the ruffles from this pair again, but mixed it up a bit with the pocket from the Jump Rope Dress instead. The shape of that pocket is divine.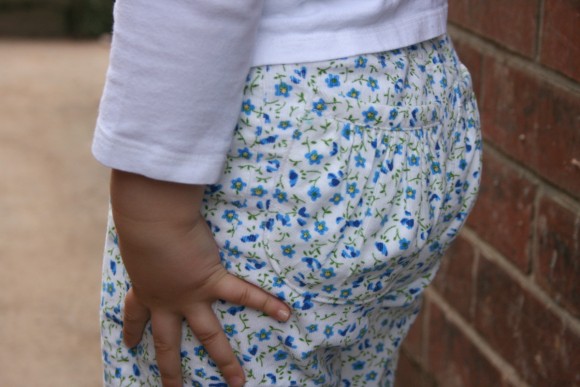 These pants have become my go-to Oliver + S pattern for jeans. They make fantastic ones!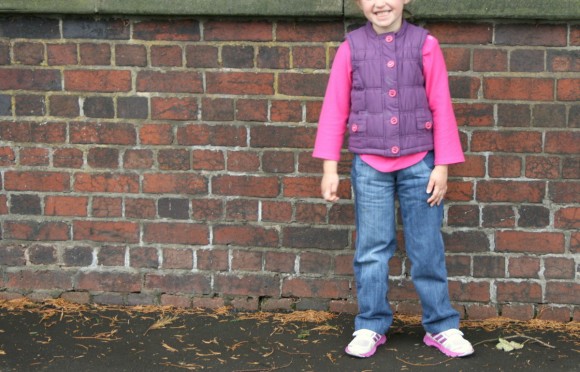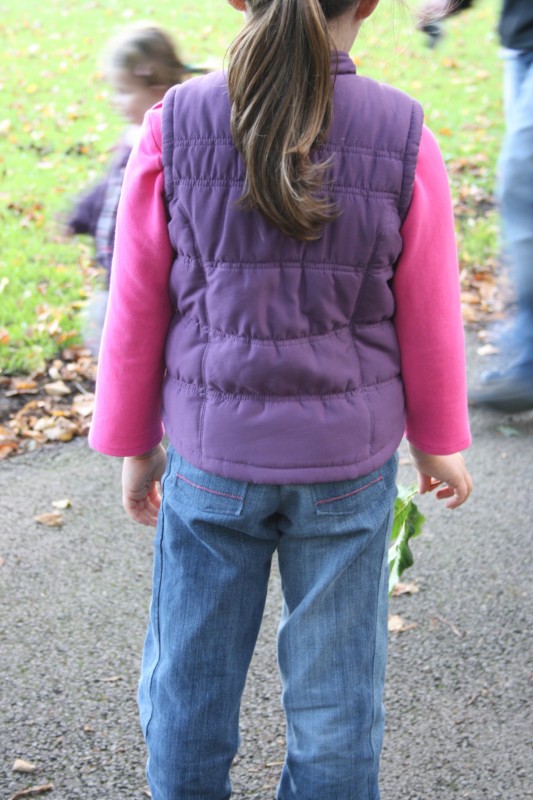 They combine perfectly with the Sailboat Top in knit. This was the most worn outfit combo in her wardrobe.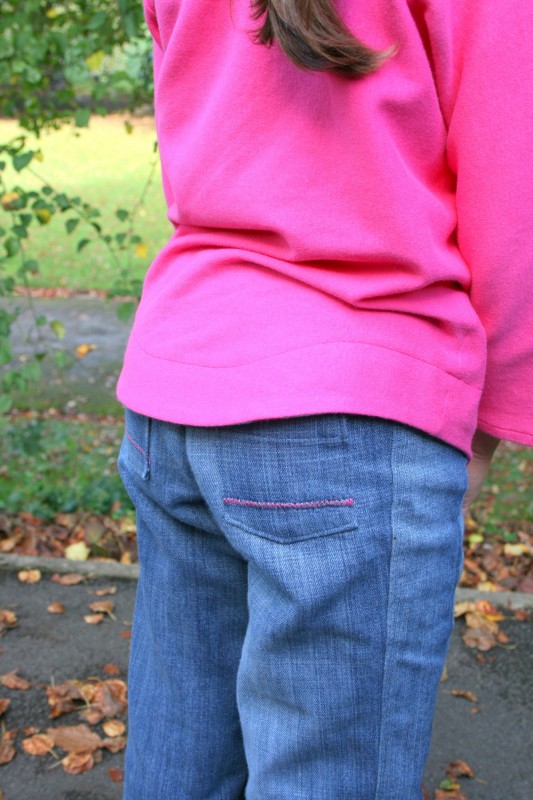 And if you don't mind the odd contrast in shades, the different panels/pieces make it especially easy to upcycle a pair of daddy's old jeans.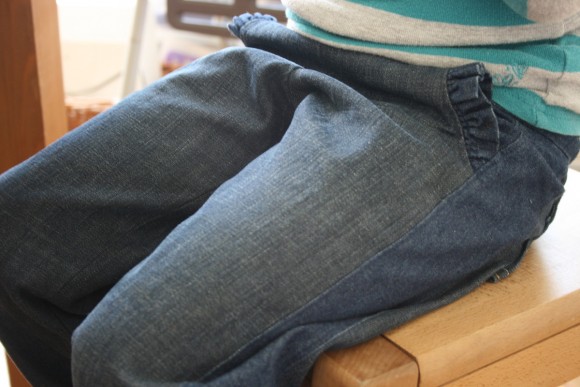 The front ruffles went on this time and I haven't left them off since, they are adorable!
I try to discipline myself not to buy the smaller size patterns seeing as I didn't start sewing until my eldest was three and we have all the hand-me-downs. So, if I do buy the smaller size range, it is my way of giving the pattern a big thumbs up. I have bought this one and the Hopscotch pattern from the earlier releases as I know they will be made numerous times.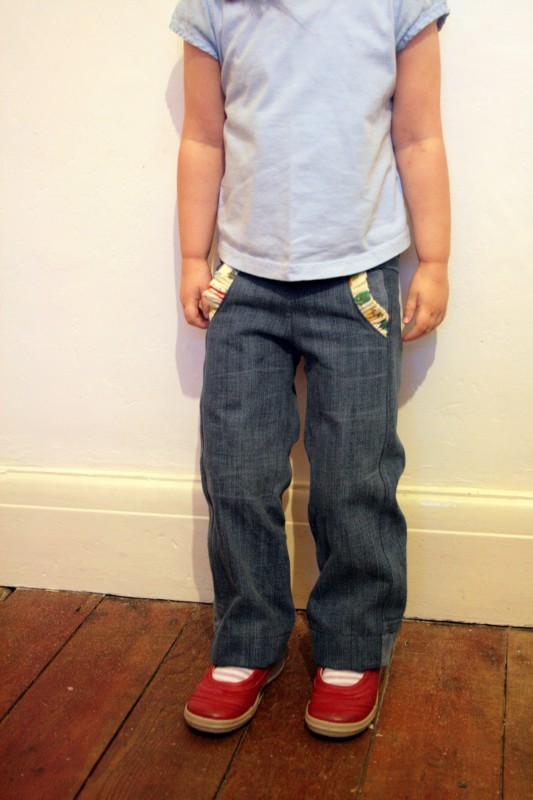 These are a mix of sizes as my youngest is quite slender. I made the 18-24m size with 4″ extra length. Trial and error sizing for this girl! She needed the 2T for wiggle room so I have a pair cut out and ready to go.
One last pair from me, finished off earlier this week.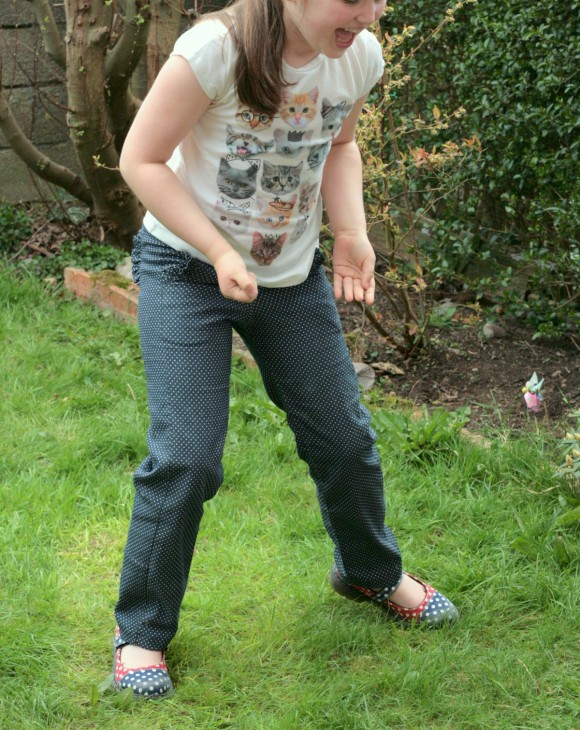 Made from a stretch twill with no modifications. Both ruffles this time.
One customization I have never tried, but have seen some superb examples of in the Flickr pool is to make them into shorts. Have a look at the fantastic things other people have done with the pattern.
Etcetera or whatever sewed up three pair in denim and you really must go check out more photos on her blog to see all the wonderful topstitching and adorable back pockets!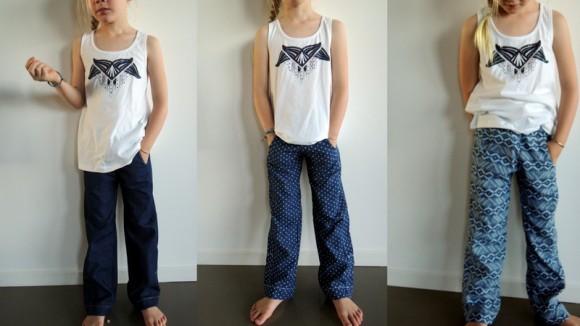 JustsewJenna added navy polka dot bows to the back pockets on this pair.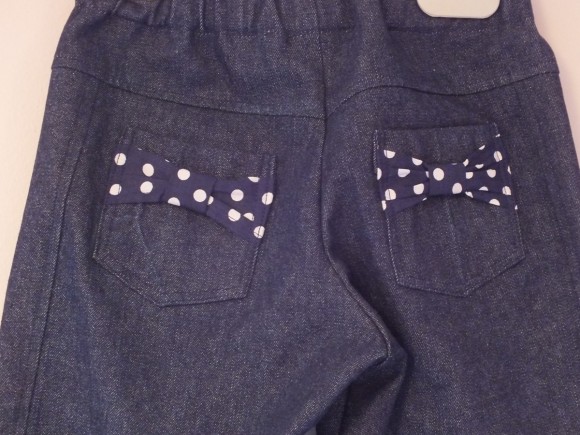 Jennifer1568 turned the pants into shorts.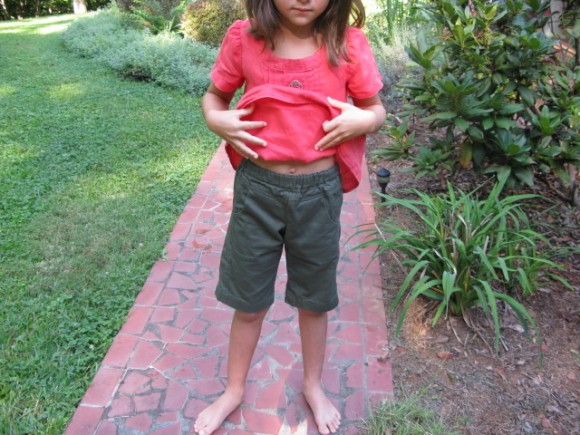 Nicole made this adorable pair in soft wide wale corduroy with stretch tulle ruffles.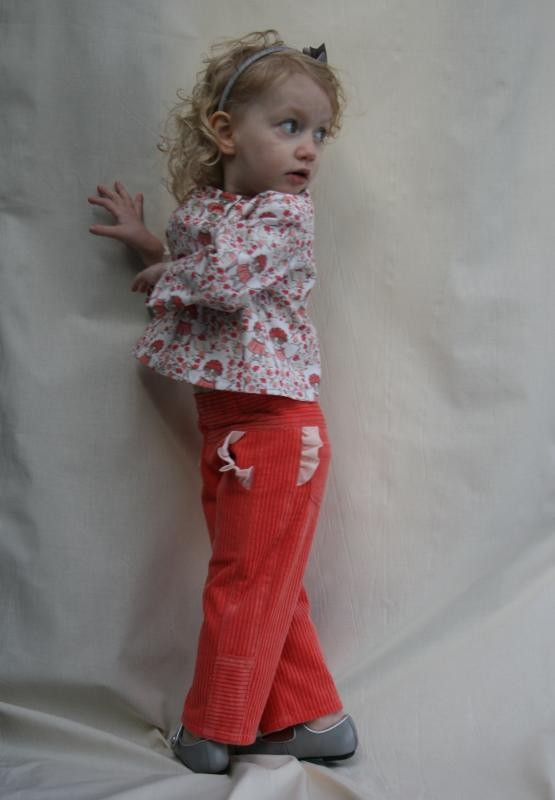 And lastly, Sharon created these in medium corduroy.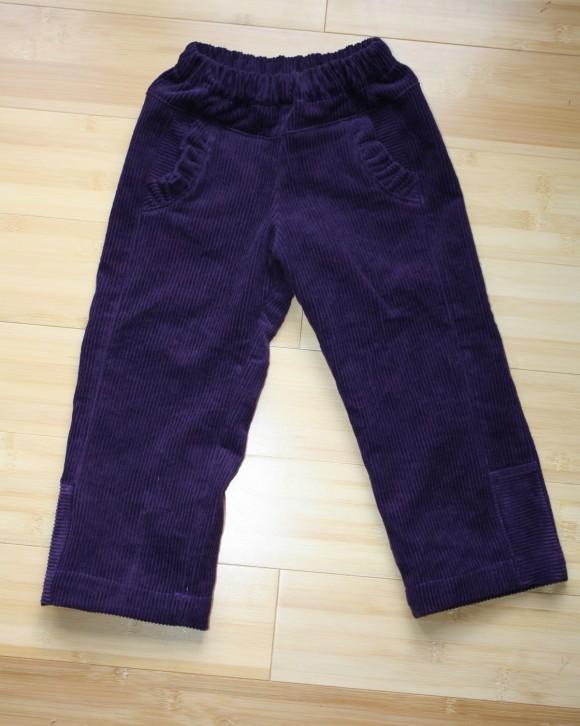 Thanks for having me!
Want a little trip down sewing-memory-lane? Go see Liesl's introduction to the After School pattern from August 2011!