Here's the second of our new Liesl + Co patterns: the City Stroll Wrap Skirt! Like the Maritime Knit Top pattern I introduced yesterday, this one will be available starting next Monday.
Remember my vacation photo from yesterday's post? Many of you have asked about the skirt I was wearing. This is it!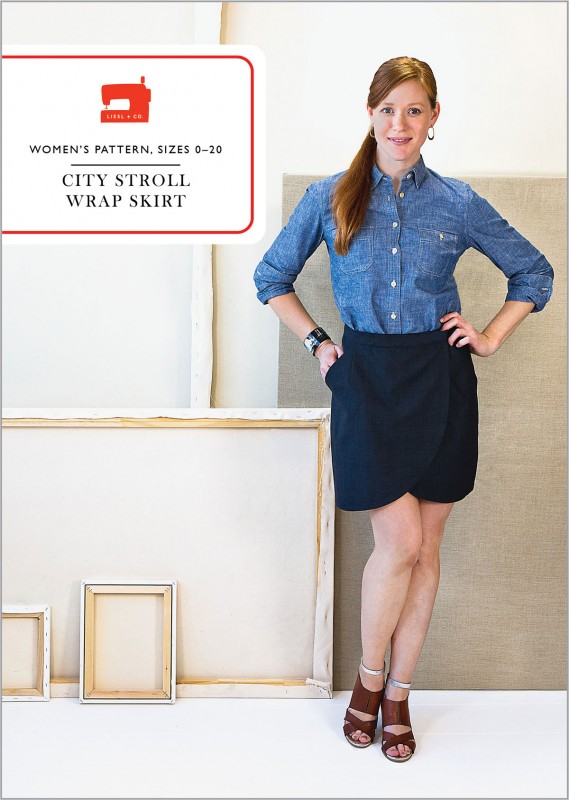 This is such an easy style to sew and wear. The curved hem has sort of a tulip look, and it's great for walking because it doesn't flip all over the place the way a straight front wrap skirt does as you move. But the best part is that this skirt  is really versatile and it includes pockets! I really like the hem facing, too. It's a much easier, neater way to finish a hem like this.
This pattern is great for warm weather and can be sewn from anything from poplin and sateen to double gauze. But it's also great for cool weather and heavier fabrics. I've sewn it in men's suitings (my favorite for this skirt) to heavy wool and double-faced fabrics and even wool crepe. One of my favorite versions of the skirt is the metallic jacquard version you'll see below. I'll also do a tutorial soon to show you how to line the skirt. It's really easy to do and makes the skirt work perfectly with tights and semi-sheer fabrics.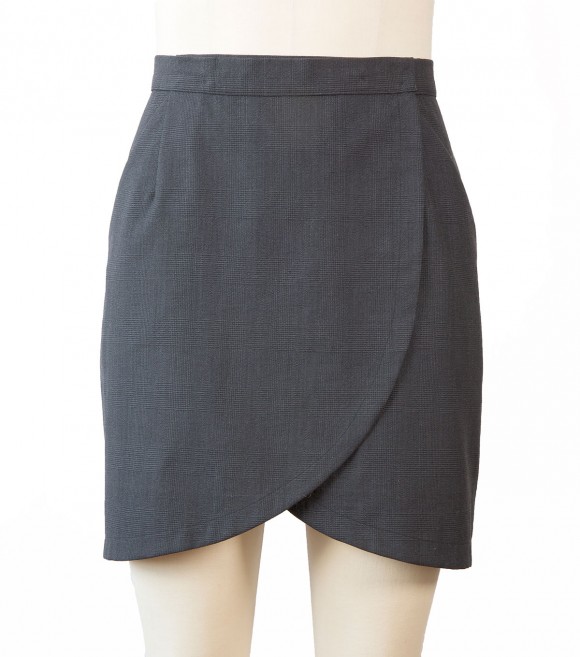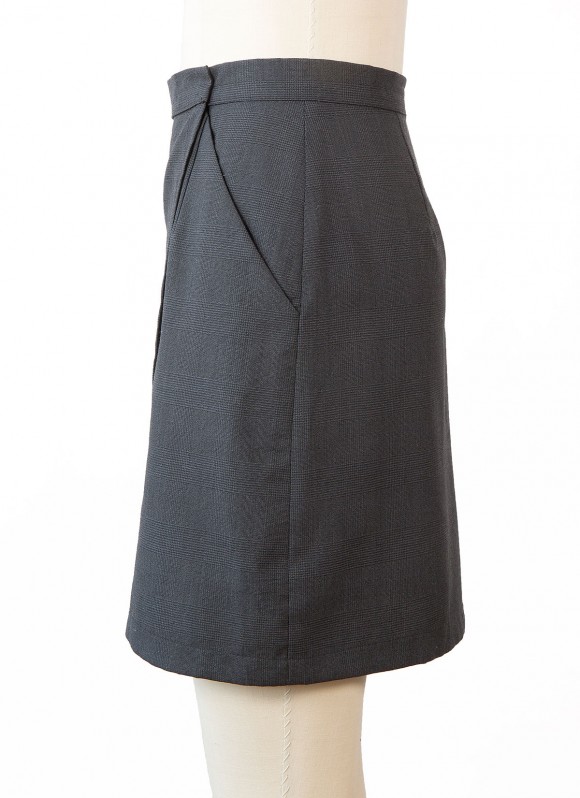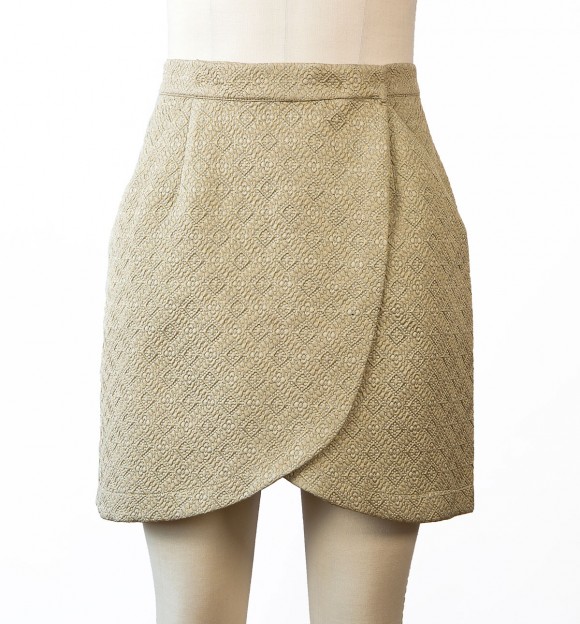 The City Stroll Wrap Skirt is a flattering and versatile style that looks great with flats and sandals as well as boots. I think you'll have fun with this pattern, and you'll find all sorts of ways to wear the skirt. I'll be back next week with lots more fabric and styling inspiration for you!