There is a unique event that takes place in my area called the World's Largest Textile Garage Sale. For many fiber lovers it is the most thrilling annual event, and it raises funds for the MN Textile Center. Individuals and businesses donate mountains of unused or unwanted materials including fabric, yarn, threads, notions, kits, patterns, magazines, tools, beads, buttons, and even unfinished projects. It's a fabric lover's and bargain hunter's paradise, and all of this material is diverted from the landfill or incinerator.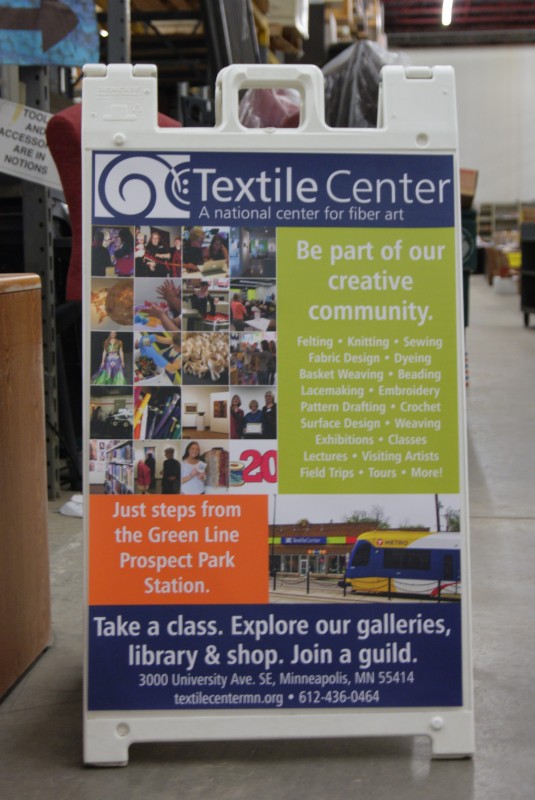 This is such an affordable way for artists, students, and craft enthusiasts to purchase materials. The prices are already incredibly low, but then it gets even better when they hold a bag sale the last hour of the event where everything that can be stuffed into a paper shopping bag costs only $2. Then after that, all surplus materials go to schools and nonprofit organizations. They do a really good job of making this a zero waste event.
This year I was fortunate enough to get in while they were still setting up the sale, so today I'm taking you on a little field trip and showing you some of what I saw! Oh and by the way, when I visited they still had 24 hours left to put out the rest of the donations. There really is a ton of stuff (a total value of over $50,000). Here we go.
The sale takes place in a huge warehouse and I would estimate that fabrics took up about a fourth of the space. So many different types were available: cotton, linen, wool, silk, denim, corduroy, fancy, knits, fleece, flannel, polyester, you name it.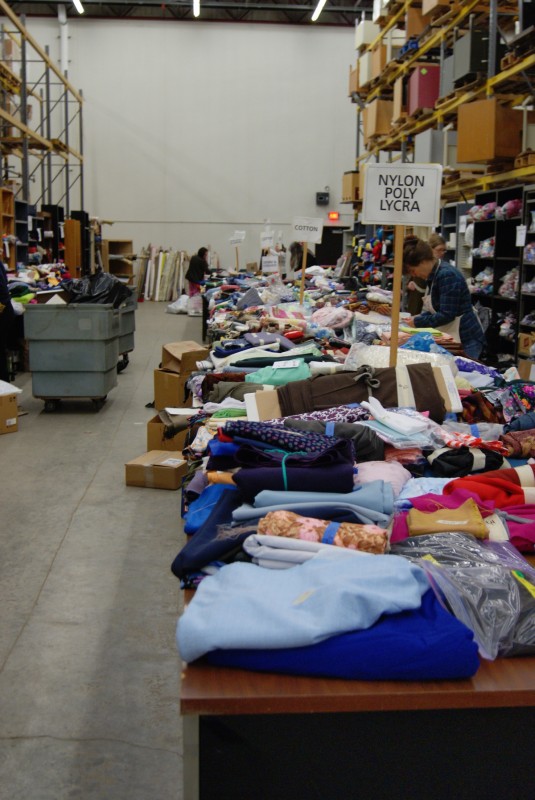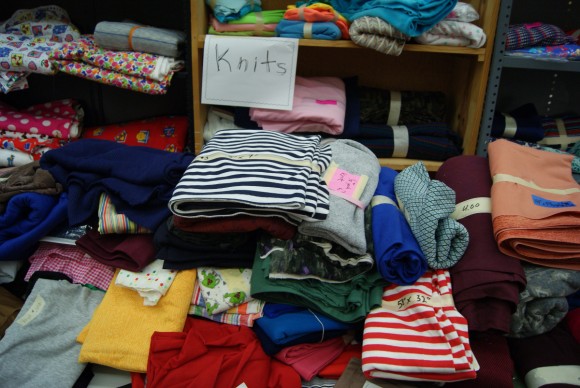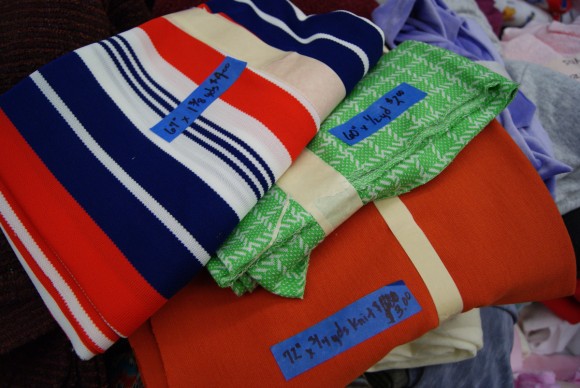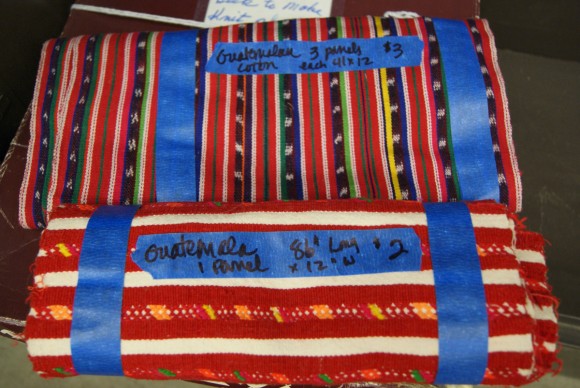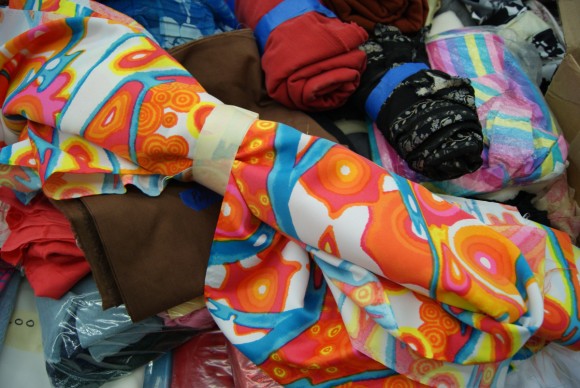 Yarns took up about a fourth of the space, as well.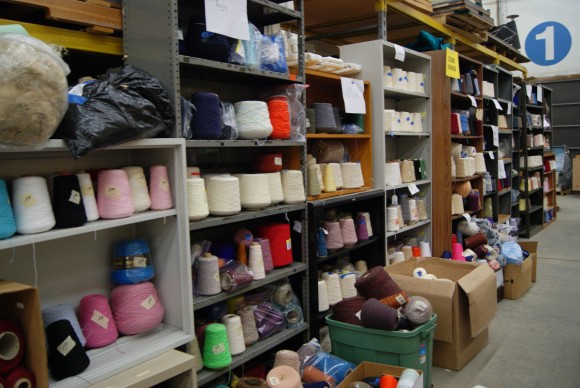 The remaining half includes books, magazines, and sewing patterns.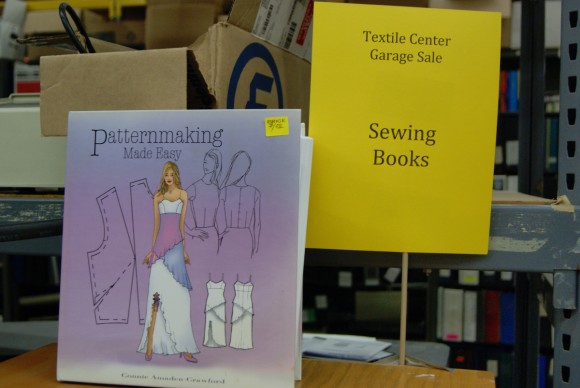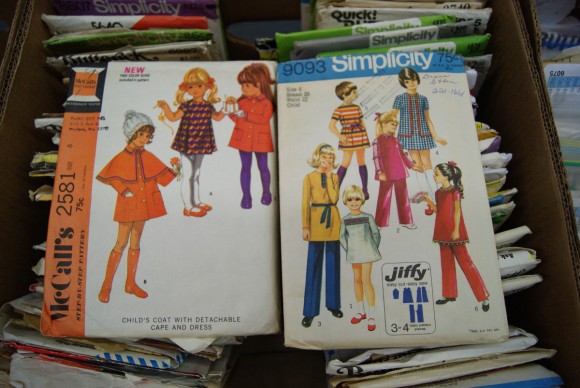 The event also includes a silent auction for sewing machines, sergers, looms, knitting machines, and other specialty textile equipment.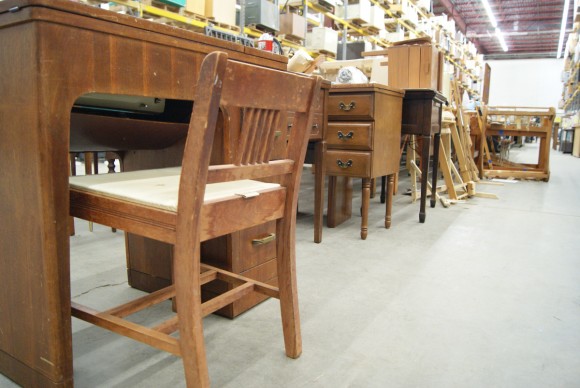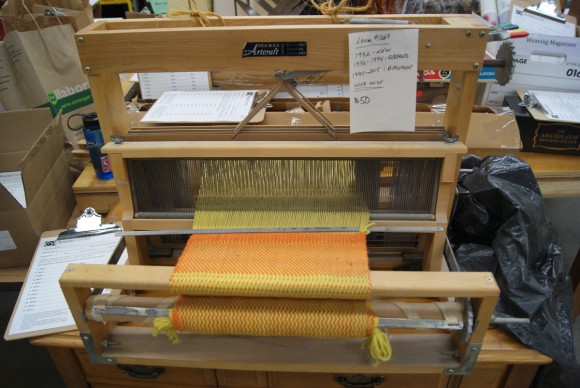 It is one frenzied day that provides so many textile-related treasures for people to take home. Do you have large fabric rummage sales in your area? If so, please do share in the comments section below.