Wondering what to do with all of those smaller pieces of fabric in your stash? Make doll-sized clothes out of them! One of the great things about sewing doll clothes is that such a little amount of fabric is required that you can squeeze them out of just a fat quarter or 1/4 yard of fabric. Maybe you have some fabric left over from a clothing item you sewed that special girl in your life, so now she can match with her favorite doll.
Oliver + S has four 18-inch doll projects that include two dresses and two skirts, most of which are free. One bonus is that these projects are quicker and easier to sew than child-sized items. They make perfect beginner projects and for those with more advanced skills, they become instant gratification projects.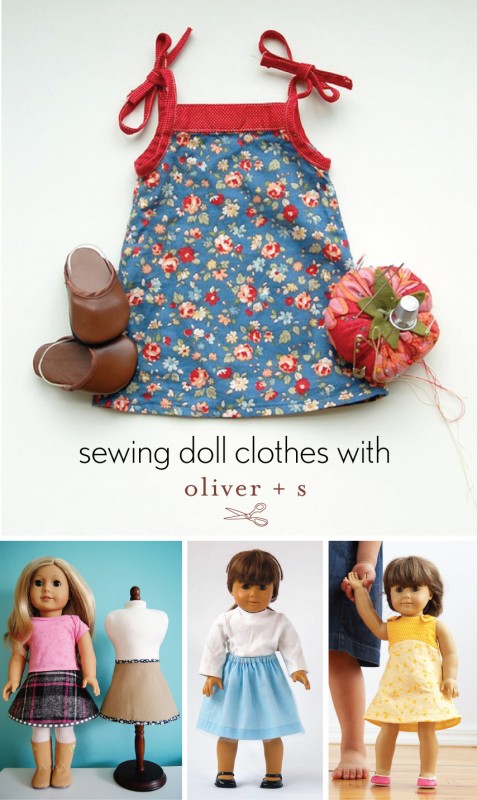 1) The Popover Doll Dress s a loose-fitting, A-line sundress, featuring a contrast yoke with bias ties at the shoulder. It works great for girls who want to match their dolls as the pattern also comes in girls size 2-8. Would you like to sew along with Liesl? It is available as a Creativebug workshop.
2) This 18-inch doll skirt which can be made reversible, uses a pattern piece from the Reversible Bucket Hat.
3) Get a little fancy with the Onstage Tutu Doll Skirt which is a gathered elastic waist skirt with a layer of tulle on the exterior. For a detailed photo tutorial check out day 1 and day 2 of the Onstage Tutu Skirt sew-along.
4) You will find the Tea Party Doll Dress in the Little Things to Sew book. It is a miniature version of the Tea Party Sundress which is available in sizes birth-5.
Here are some examples from the Flickr group. What until you see these darling doll dresses! They are sure to inspire you to sew in miniature.
First up, we have several Tea Party Doll Dresses. KJ sewed new Easter dresses in two different coordinating versions.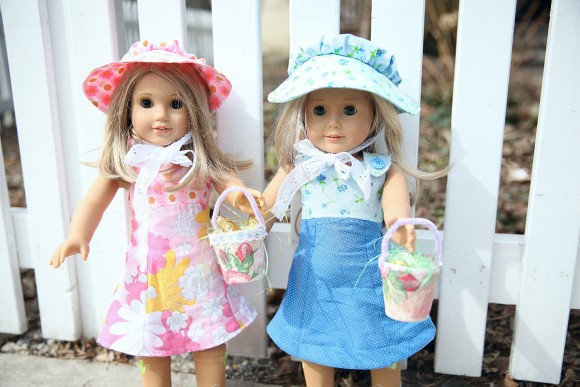 Laura created one featuring multiple Liberty of London floral fabrics. She also made four more doll dresses and don't these look super adorable all in a row, hanging on the clothesline? I like how she changed up the pattern by adding a bias bond hem on some of them.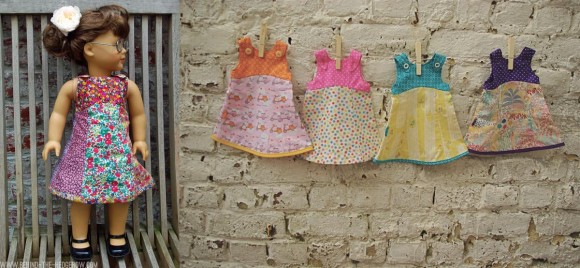 Sharon fully lined her dress and added lace trim to the bodice and hem.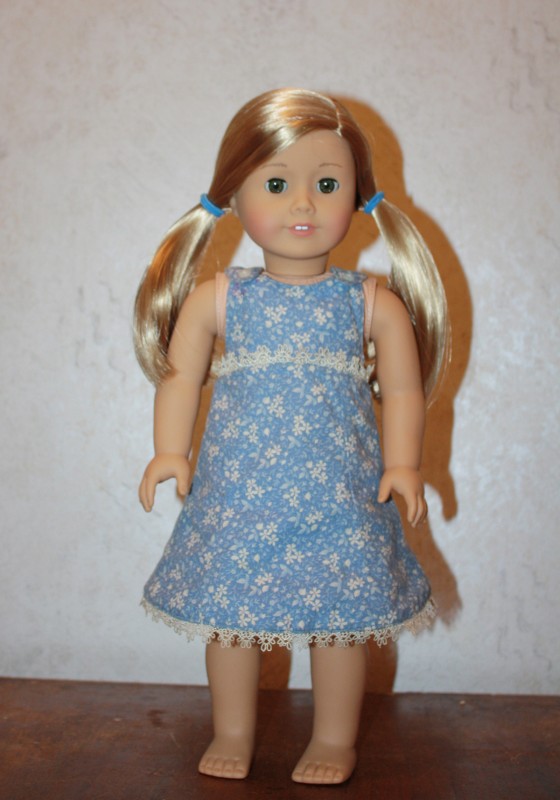 Next up, we have a few Popover Doll Dresses. JustMeErin2 sewed one in a pretty floral and added piping at the yoke.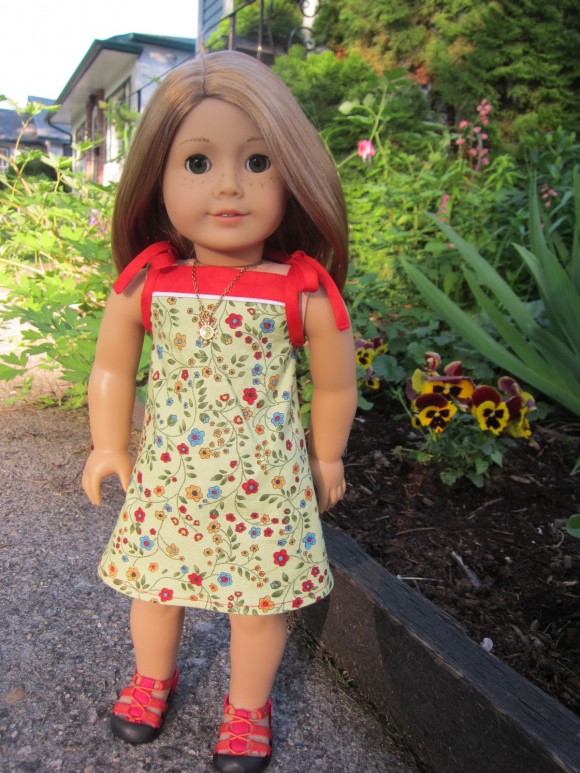 Look at these two cute versions that Erin made!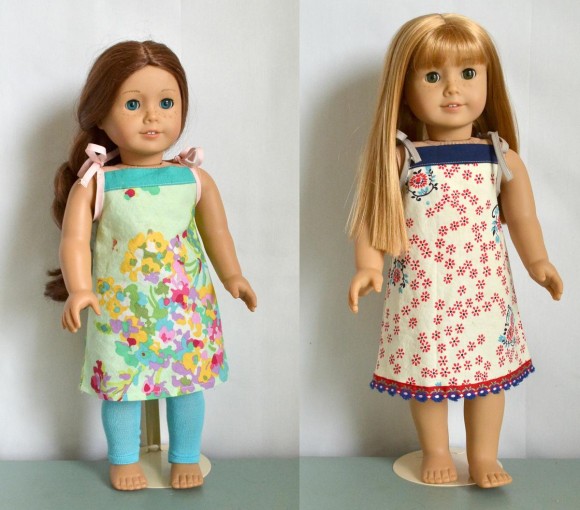 Although this item isn't clothing, the doll carrier backpack is such a clever thing. All of the doll's wardrobe can be put inside the backpack and travel along with the doll.

Just like with the kid's patterns, have fun customizing them and changing them up a bit. Now go and make a little girl's dreams come true.