I'm so pleased to finally introduce you to the spring Oliver + S patterns! We have two new styles this season, and many of you will be thrilled to discover that the first one is for boys as well as girls.
The Parachute Polo + Sweatpants pattern is packed with options. It includes pattern pieces for a boy's polo shirt in both short and long sleeves as well as a girl's polo shirt with short and long sleeves. And it includes some great sweatpants, too.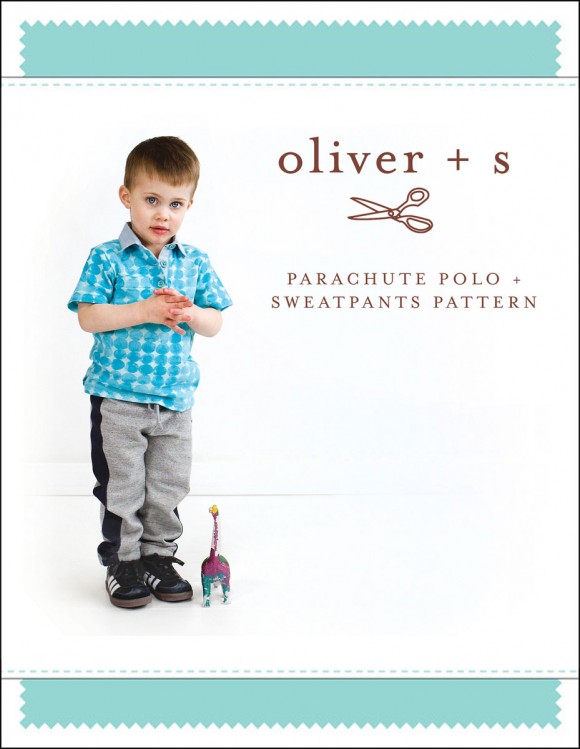 What's the difference between the girls' and the boys' polo shirts? The boys' shirt is a little longer, and the sleeves are wider and less fitted. The girl's style has a smaller armhole and a more fitted sleeve, and the short sleeve is shorter than the boy's style, with a more feminine shape.
This pattern has lots of terrific details, too. The continuous inset woven button placket, one-piece woven collar, optional chest pocket, and side vents will give you a really professional-looking shirt when you're done. And I think you'll be surprised at how easy this is to sew, too!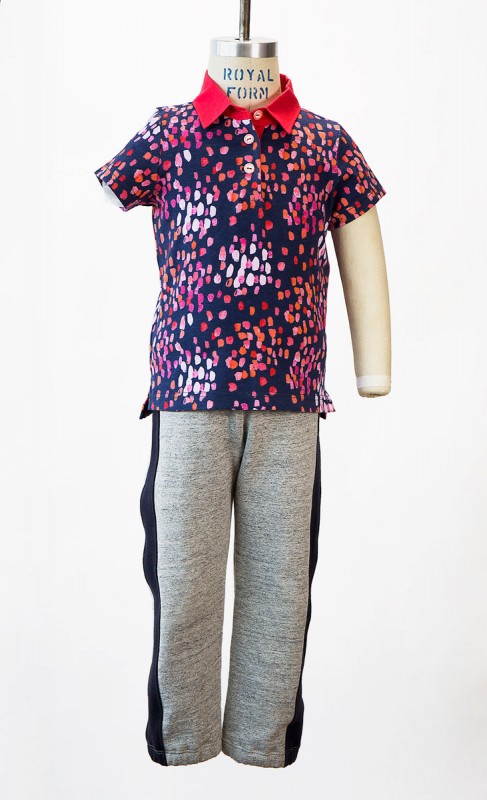 the girl's polo has a more fitted sleeve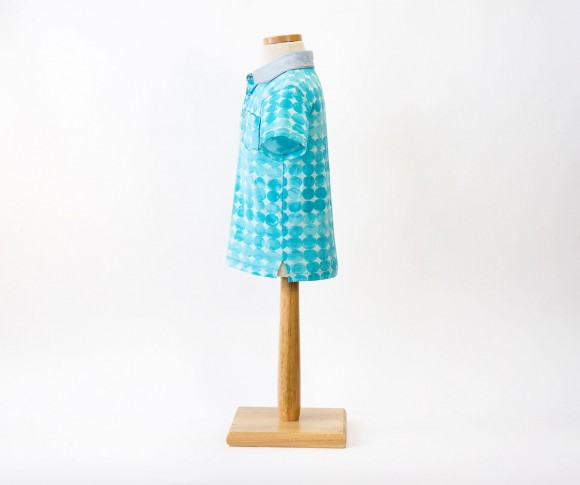 the side seam has a little vent for extra movement (and style!)
The sweatpants also have lots of wonderful details, including a contrast-color side panel. I think it looks like a racing stripe. You can do all sorts of fun things with this side-panel detail: add a ribbon or cut it from a piece of woven fabric for extra design options. The sweatpants also have an elasticized waist (of course), with an optional drawstring and elastic at the ankles.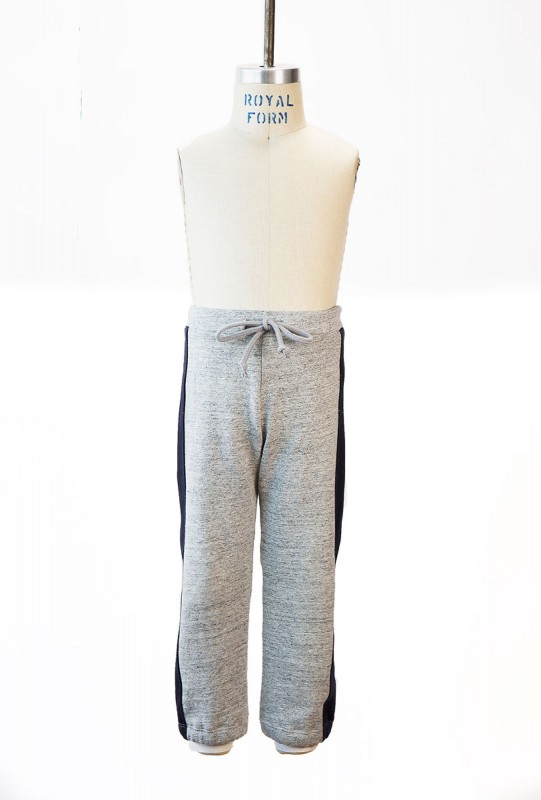 front view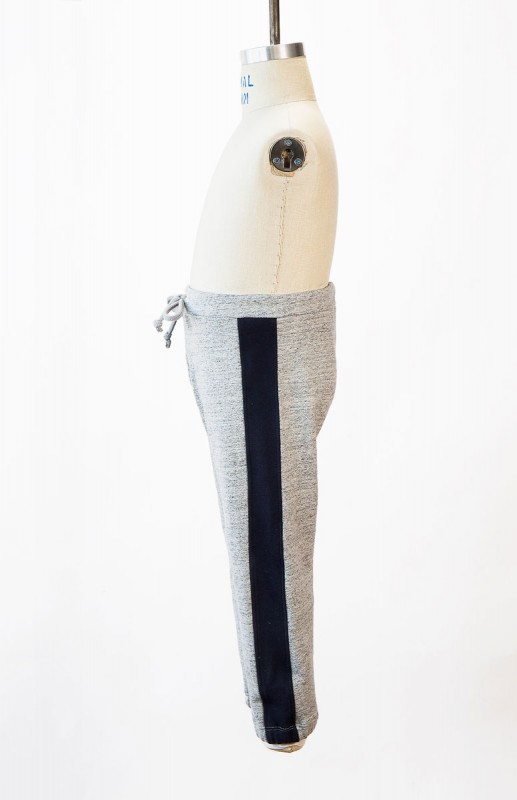 the side view with "racing stripe"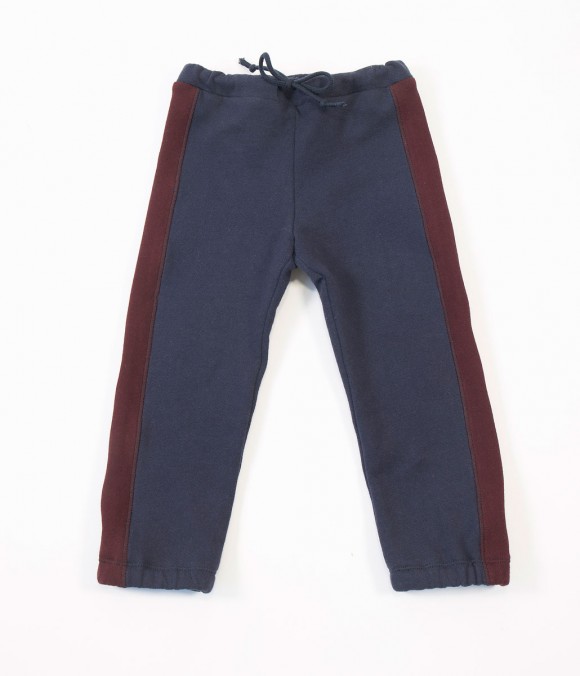 an alternate colorway, because sweatpants don't have to be gray
More photos? OK, I can do that.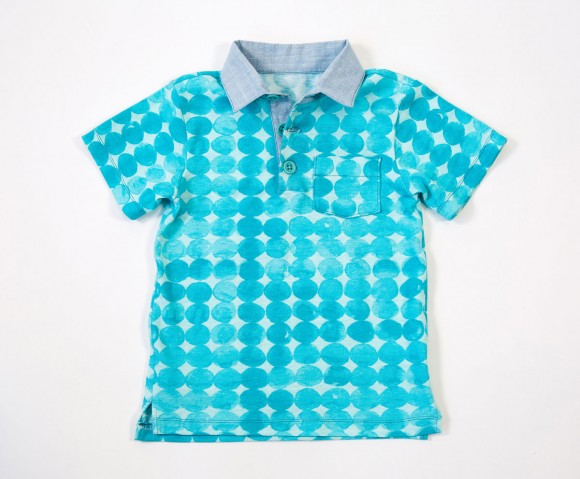 boy's short sleeved polo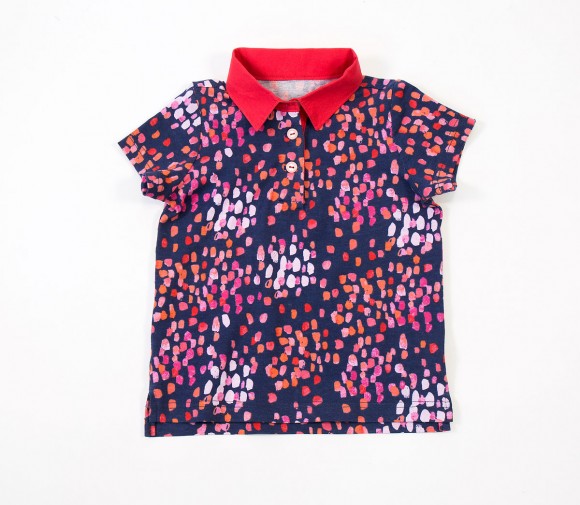 girl's short sleeved polo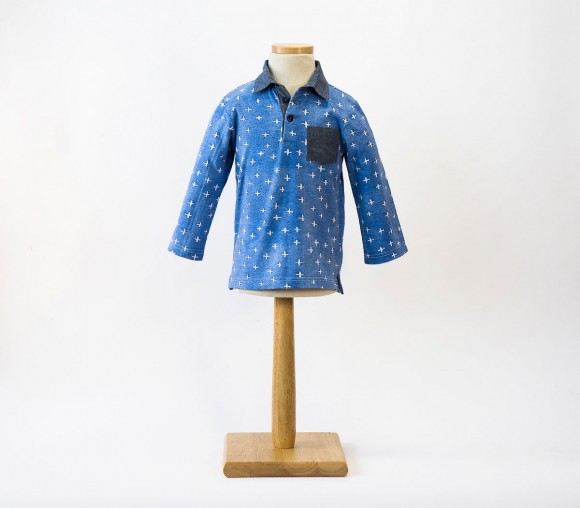 boy's long sleeved polo
S is rather obsessed with her Parachute ensemble. She's getting so tall, I'll have to make her another longer pair soon! (We added length to the size grading after I saw how these fit on her.) S has been wearing hers to get to and from ballet class, and she practically lived in them this winter. They're great for gym class and look nice enough for school, too. I like it when she wears them with her patent leather school shoes because I occasionally wear dressy sweats with men's brogues. Today we were matching.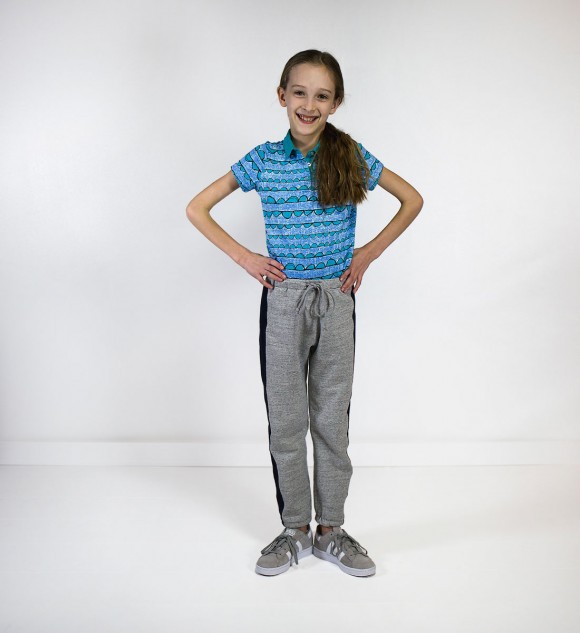 I think we need to show you this outfit in action, don't you? Wow, it is so challenging to photograph three-year-old boys. But those of you with active boys don't need me to tell you that.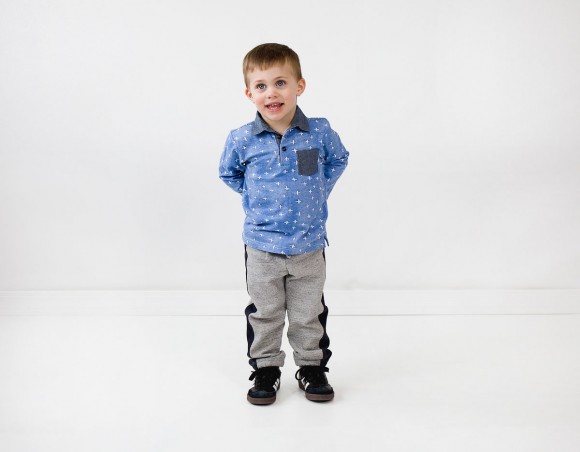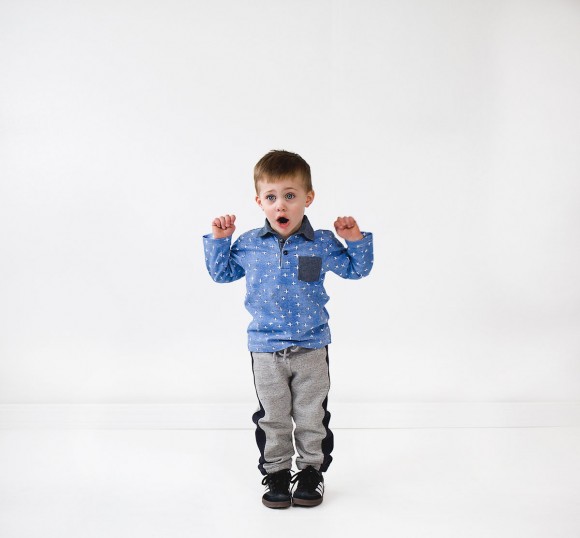 Pretending to land the parachute jump? I feel like I should add to this photo a bit. OK, maybe I will.

Hold, please…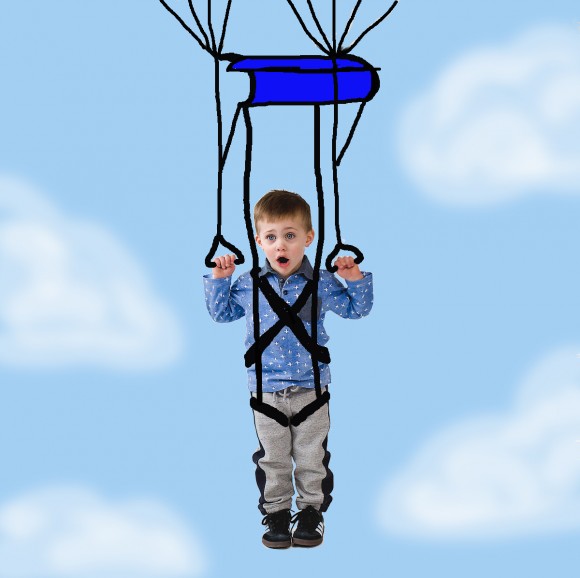 I think it goes something like this, right?

And just for good measure, an outtake from one of the photo shoots. He has incredible balance, doesn't he? (Just kidding, but I did manage to catch him a fraction of a second later. Which is why I was crouching in the corner in the first place.)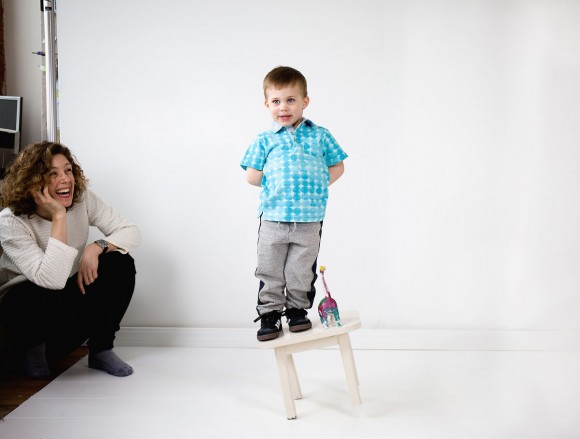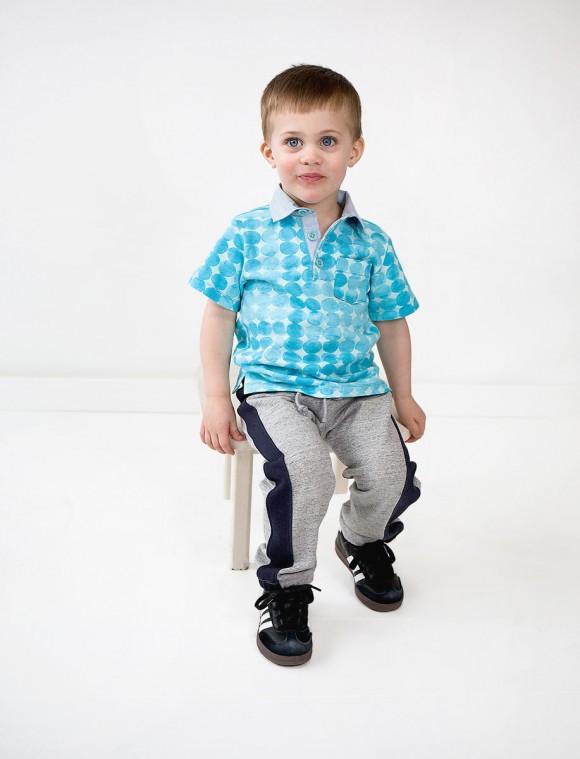 a good sport
As far as fabric suggestions go, you'll want to sew this pattern in knits. Jersey or interlock would be the obvious choices for the polo, of course, and french terry or cotton fleece for the sweatpants. We recommend a lightweight woven for the placket, collar, and pocket, and I know some of you will want to sew those details with knit fabric instead. That's perfectly fine, but I selected woven because it's easier to work with and because it's less bulky. You know how we work around here–feel free to experiment and try different things. We try to give you a great pattern to start out, and you just make it even better when you make it your own.
I hope you'll have lots of fun sewing this pattern! It will be available for purchase on the website early next week and will come in both paper and digital versions.