Yesterday we covered the polo shirt from the Parachute Polo + Sweatpants sewing pattern in all its many variations, including dresses and rompers. Now let's have a look at the sweatpants, shall we?
First of all there are the boys, who get to play with color and pattern. But they can also get a few extra details to make their clothes special too. I've said it before and I'll say it again: boys clothes are all about the little details you can add to elevate them a bit. Think about adding a little pop of color or a special detail to make the clothing really unique and thoughtful. Those details will stretch your design imagination a bit, too!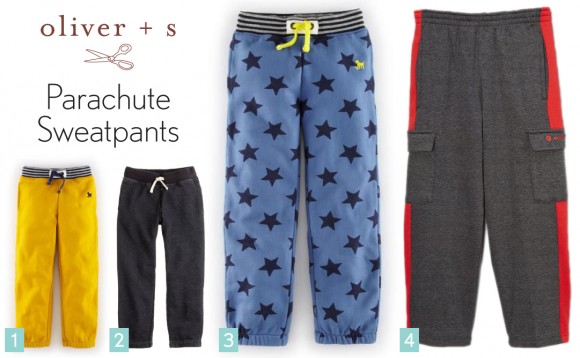 But sweatpants don't have to be just for boys. The girls can get a pair or two too!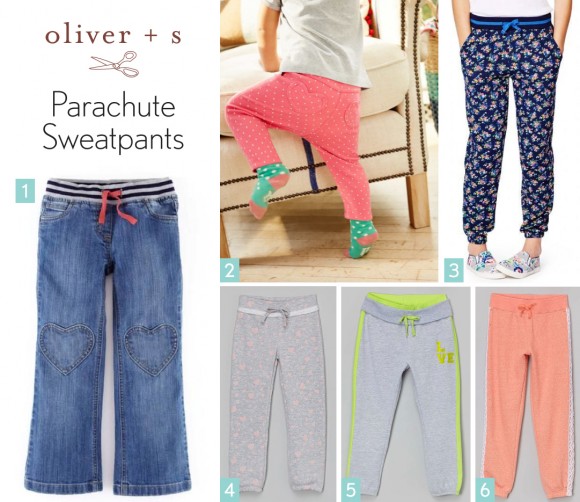 I'm actually thinking that S would love the cargo pockets for herself, too. I'll be showing you how to add front pockets to the sweatpants soon as well, so stay tuned for that.
All of these photos are available with links to their sources in the Customizing with Oliver + S Pinterest board if you want to examine the photos more closely.
Who's ready for a sew-along for these styles? Rachel will be organizing them, and we'll be back shortly with details and dates for you. Start gathering your materials. It's going to be a fun party!