In case you don't subscribe to the Oliver + S newsletter (and why don't you?), here's some information you probably missed. From now through March 28 you'll save 40% on Oliver + S paper patterns when you use coupon code MarchPaper at checkout.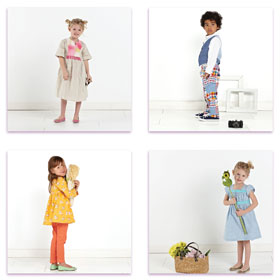 Two new spring pattern collections will be arriving at the warehouse soon, and we need to make room for them. So help us out, will you? Give some of these wonderful paper patterns a good home.
Here's the fine print: this discount is good on Oliver + S paper patterns only. Discount not applicable on past orders. Coupon code must be used at checkout for discount to be applied. Offer expires at 11:59 PM EDT on March 28, 2015.
And because I know we'll get lots of emails about this, let's see if we can head off the issue here. Digital pattern fans: this sale is limited to paper patterns because we need to make room in the warehouse, not because we don't love you too. But it's OK. You can buy a paper pattern once in a while. They work just as well as digital patterns. And you don't even need a computer to use them!
You can find all the Oliver + S paper patterns that are on sale here. Happy shopping!