Butterick knows how to pick a pattern for their catalog cover, don't they? The new Lisette B6168 dress is clearly your favorite pattern from the latest Lisette collection. And with good reason. It's a versatile surplice-style dress that can be sewn for everyday wear as well as for fancy occasions. And of course it has that figure-flattering fit-and-flare silhouette, which is always a popular choice for virtually any body shape and size. I'm excited to sew this dress for myself, and I have the perfect fabric for it!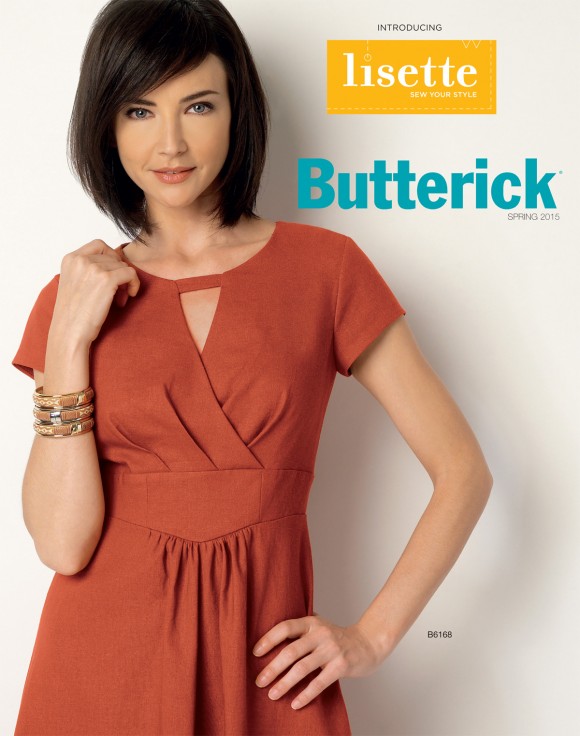 I promised a sew-along for this style, and we'll announce the sew-along schedule for the new patterns soon. I also promise that I'll cover full bust and small bust adjustments for this style since so many of you have expressed concern about getting a good fit. (Don't worry. It's really easy.)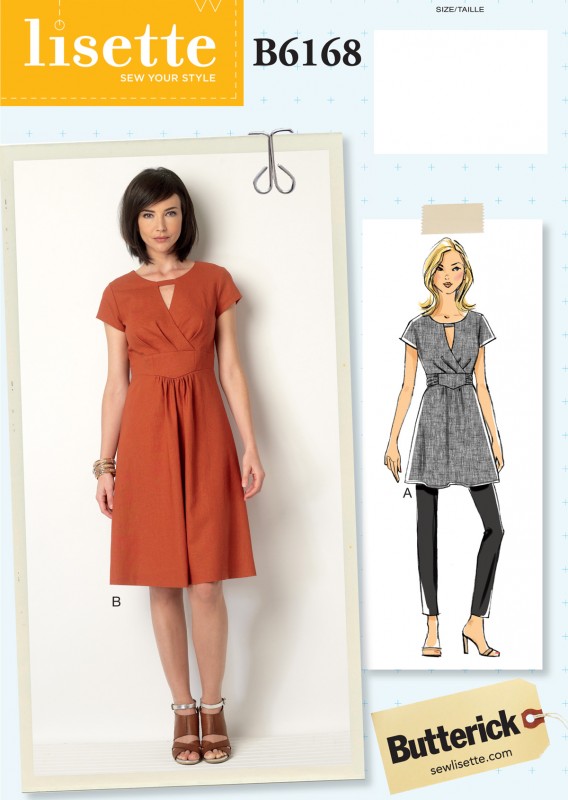 Now, what fabrics and styling choices would work for this pattern? Here are a few suggestions from my Lisette Pinterest board.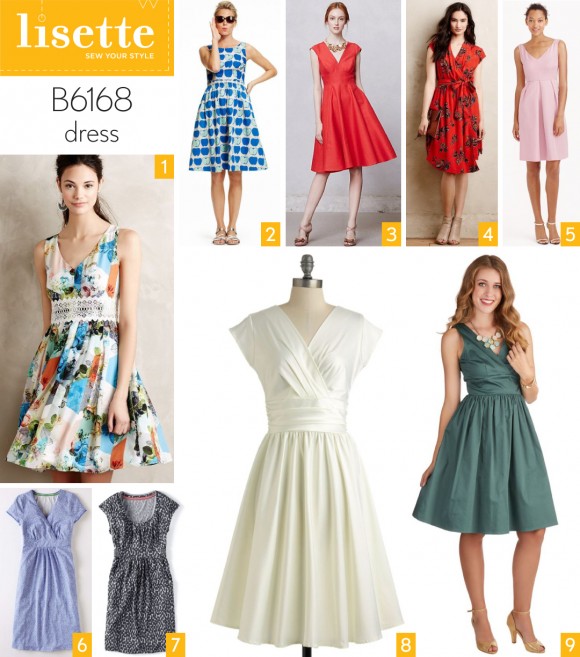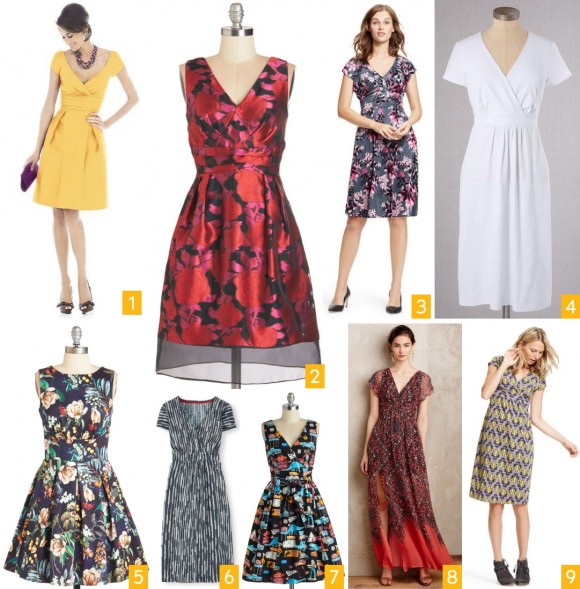 There are additional images on my Lisette board if you want even more ideas.
Now, one last photo before I go. A few of you were unhappy with me last week for not showing more diverse body types in these photo mosaics, especially when I claim that these styles will work well in a variety of sizes and proportions. I promise that I do look for different images when I'm writing these posts, but I'm sure you understand that most fashion photos feature only one type of person–very slim, very young, very white models. A project I have in the works will help in this regard, so I ask for your patience. But I do like this photo, which I just came across and which shows a similar silhouette to B6168.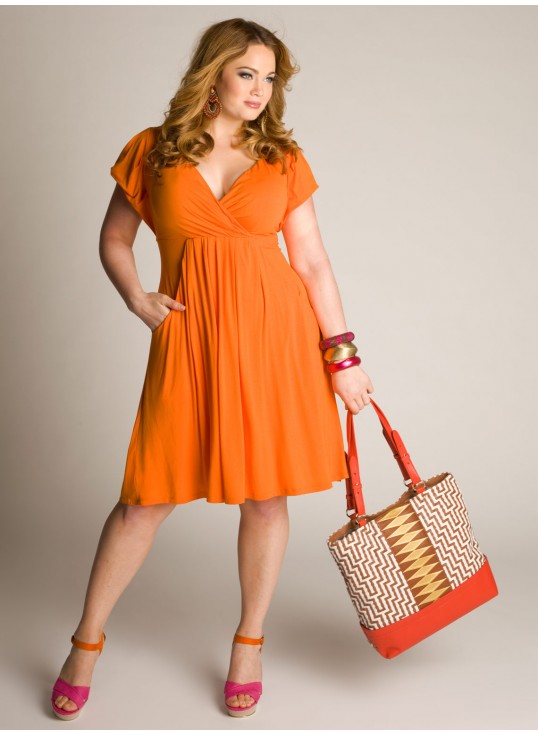 And the dress is even orange, so it looks especially similar to the original dress photo! (Cute shoes, too, right?)
Stay tuned for the sew-along. And in the meantime, which fabrics are you considering? I'll show you my choice soon.