Here is the next installment of the Size 5 Project. This series has to do with giving the original four Oliver + S patterns a fitting goodbye before the children we sew for outgrow them. Last month the Size 5 Project was kicked off with a Puppet Show Shorts round-up and sew-along. The next pattern on the list is the Tea Party. Sarvi will be covering this one. Come back later today when she will be starting the Tea Party Dress sew-along. Great to have you here, Sarvi!
This dress holds a special place in my heart, because this dress is, in a sense, the whole reason I sew. Early on in our relationship, my partner bought me a sewing machine as a gift. I'd admired a friend's sewing, and I'm a gal with a million hobbies, so it seemed like a good idea. But as it turned out, my machine intimidated me, and when I tried to sew, I wasn't immediately great at it. The horror! So it sat unused for years until I found myself about eight months pregnant with a strong nesting instinct.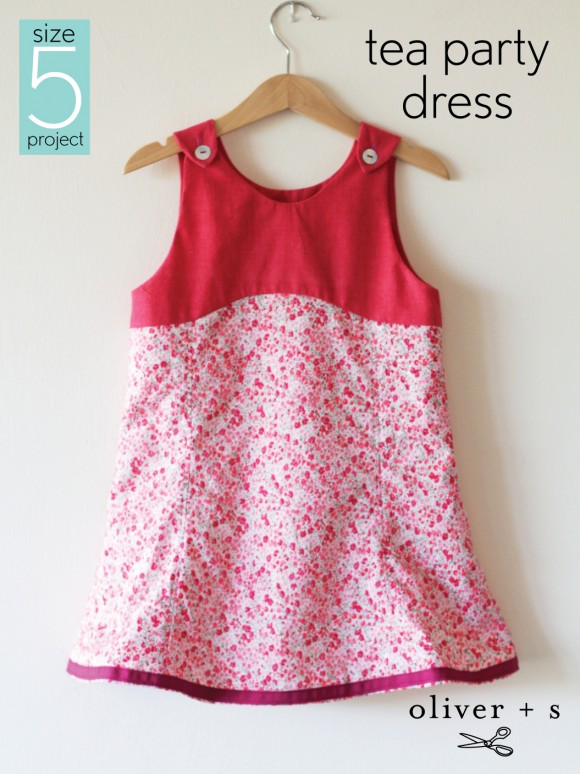 I could knit, so I started looking online for knitting patterns, and found Purl Soho (I imagine a lot of people's fiber craft odysseys start like this). On their blog, they'd featured the Tea Party dress, made up in a wonderful mix of fabrics. They make everything sounds so tempting, you want to start right away, so I did, and was almost immediately crushed again because of the tricky bodice seam. So I backed up and made a few Popover Sundresses. The wonderful people in the forum were extremely kind about my early efforts. And eventually, I did figure out how to sew that curvy seam, and I'd like to share my tips with you.
But first, let's take a look at all the different ways you can style this great little pattern. I wanted to go outside my chambray comfort zone and sew something very pink for a pink-loving young friend. Here are some other ways you can incorporate something different from your usual.
In the Purl Soho version, they used two different buttons. With just two buttons prominently featured on the front straps, this is a great spot to include something special, like unique buttons, such as here, here, and here.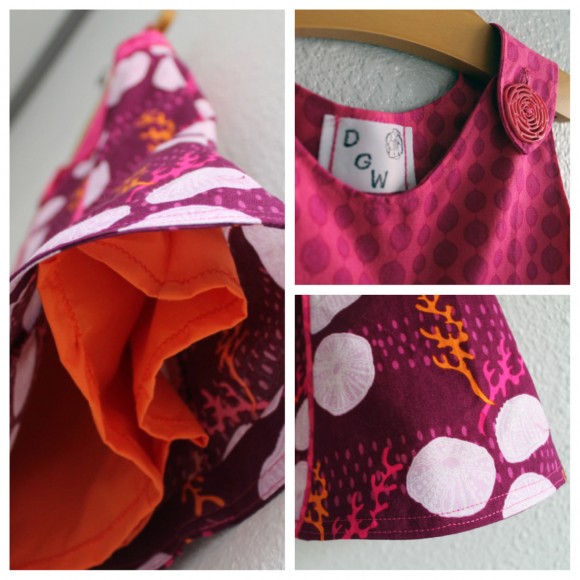 The bodice and seams are also great places to try out some very easy-to-apply flat piping like these in red polka dot, yellow,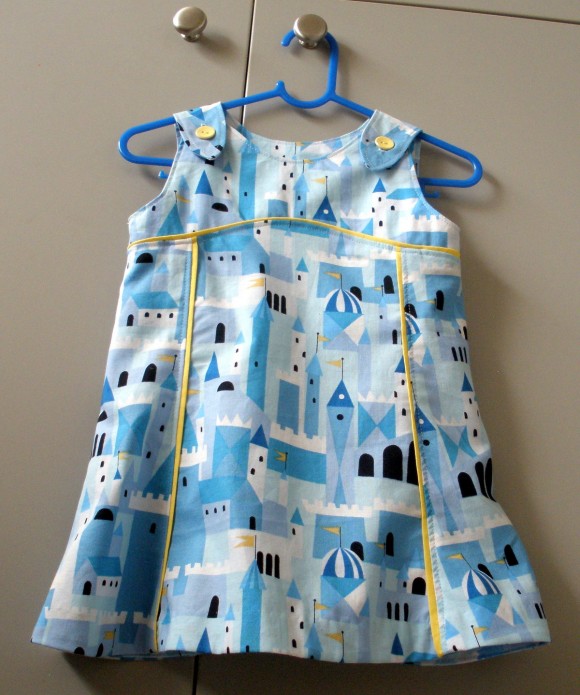 and blue floral.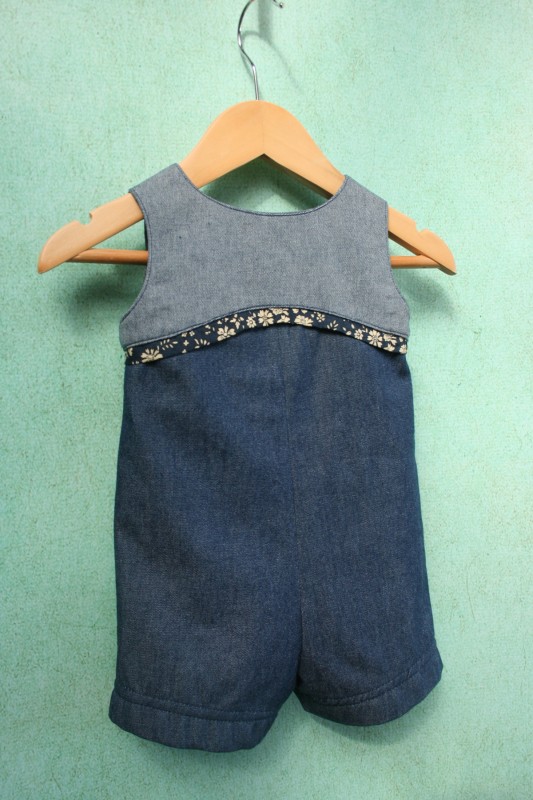 And check out these clever people. There's a brother and sister set in coordinating seersucker.
A border print would be tricky to pull off because of the curve, but how sweet is this scalloped edge?
You can always sneak a bit of fun into a school dress code.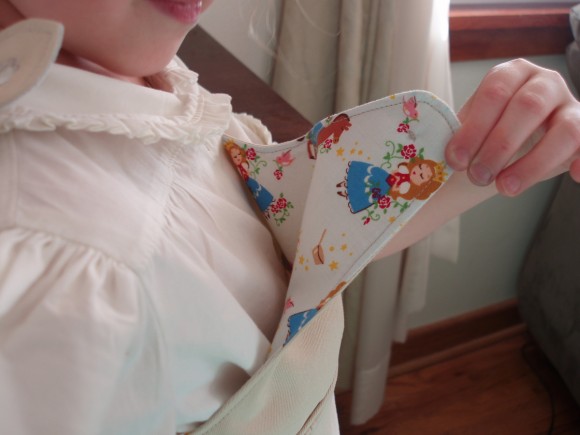 Or go all out with reverse applique and hand stitched seams the Alabama Chanin way.
I hope you found some inspiration in all these different takes on the Tea Party.