Ok, are you ready to start sewing for yourself? I think it's time to set some dates for the Lisette sew-alongs! We'll run these on the Lisette blog so we can keep blogging about other projects and ideas here at Oliver + S. Here are the dates I'm proposing to get us started, and I'll remind you as each of these dates approaches.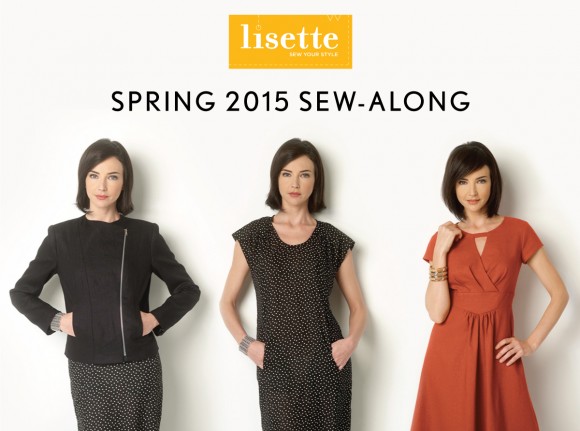 Moto jacket, B6169: March 23-27
Fit-and-flare dress, B6168: April 6-10
Loose-fitting dress: B6169: April 20-24
And we can carry on from there if you want to sew more styles together. Sound good?
In the meantime, here are a few things that caught my eye and attention this week.
Pinterest Picks
You already know that clothing can significantly alter your appearance, right? Take this dress, for example. If you don't have much of a waist, color blocking in a dress like this will create the illusion of a waist. I'll be talking a lot more about this soon, but I thought you'd like the dress in the meantime.
As I type this, it's snowing outside. And it's been snowing for more than ten hours. And it's March. Which is why this photo is so necessary. Come on, spring!
Speaking of moto jackets, how entirely chic is this woman? I love her style.
Does anyone know how to dye fabric like this? I'm thinking it's a dip dyed (like ombré) but using dry fabric instead of wet. It's so pretty, I think I may need to try it. Maybe for the Lisette B6169 dress? It would be fun to try for a Roller Skate Dress too!
What's inspiring you in the are of kids' clothes these days? I just love this pretty Puppet Show Dress. The colors are beautiful!
Other Links
Have a great weekend!