Who's up for a Cappuccino Dress + Tunic sew-along? We hope you will join us next week when we will be hosting one. This pattern was very well received when it was released almost a year ago. The flattering v-neckline, those cool almost-hidden inseam pockets, and the loose fit are all very appealing.
Today we're introducing the sew-along. We'll cover the fabric and supplies you'll need to make your dress or tunic. There's also a little photo round-up to offer a bit of inspiration. After that, you'll have some time to buy your pattern and all of the supplies you might need before we kick off the project. You can sew a little each day, or the posts will be up indefinitely if you decide that you want to sew your dress or tunic at a later date.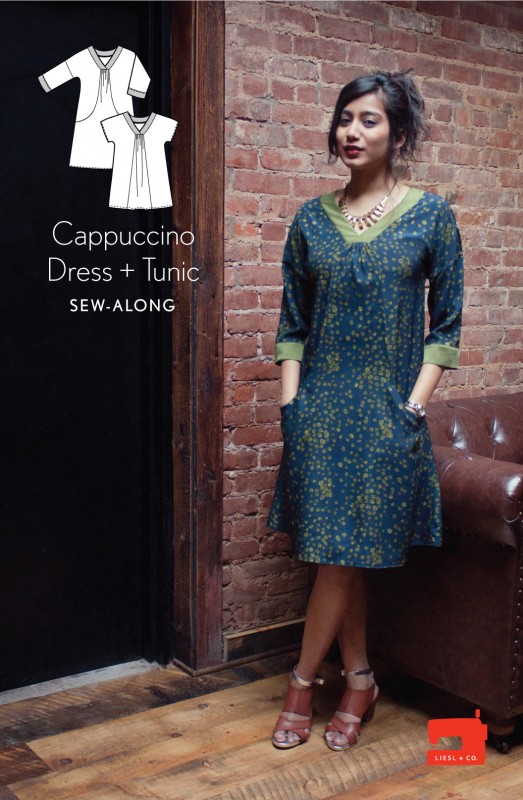 Cappuccino Dress + Tunic Description
This easy-going pullover can be made in two lengths—as a tunic or dress. Both styles feature a flattering V-neck and crossover neckband with a softly gathered front detail and options for either a kimono-style short sleeve or a three-quarter-length sleeve with contrast cuff. The dress includes unique on-seam pockets in a flattering curved seam.
Suggested Fabrics
This pattern works best with light-to medium-weight woven fabrics like quilting cotton, chambray, lawn, shirting, poplin, broadcloth, sateen, voile, linen, washed silk, and rayon.
Notions
Coordinating thread, lightweight fusible interfacing.

Before starting the sew-along
Buy your pattern
Determine what size to make
Purchase your fabric
Get pattern pieces ready
Cut fabric and transfer markings
Review instructions
Cappuccino sew-along schedule
Day 1: Assemble the neckband, Prepare the pockets (view A only)
Day 2: Prepare the pieces for assembly, Assemble the front dress/tunic, Attach the neckband
Day 3: Prepare/attach the sleeve, Sew the side seams, Attach the sleeve band (view A), Finish the dress/tunic
Here is some inspiration to give you ideas of what you can make.
This tunic was made by Jeanne and is in an Amy Butler voile. Do you remember it from the Liesl + Co patterns round-up?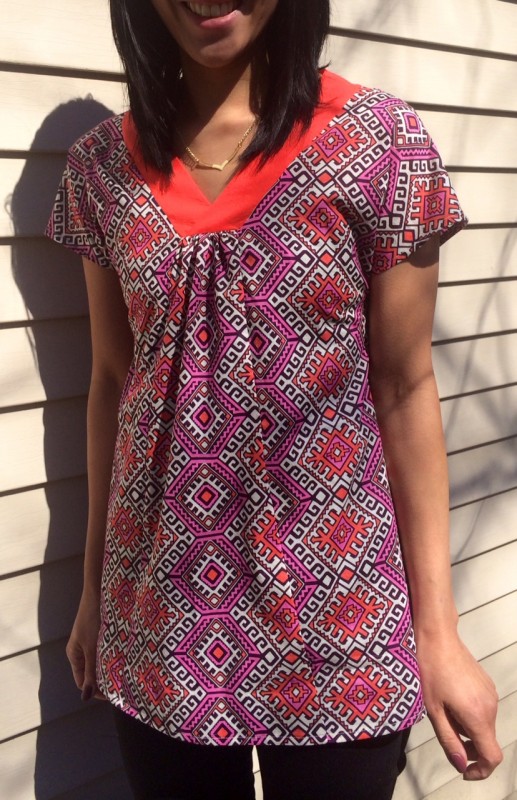 Daniela sewed a dress with a bright red, orange, and pink African wax print cotton fabric.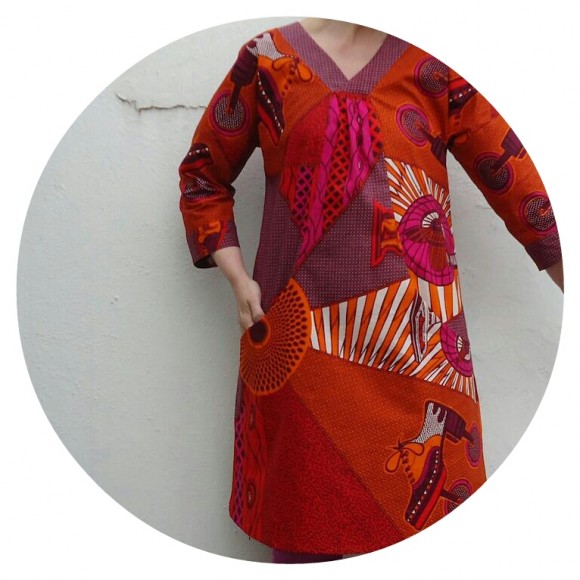 Tricia used an Anna Maria Horner interlock where she used the wrong (unprinted) side of the knit for the neckband and sleeve cuffs.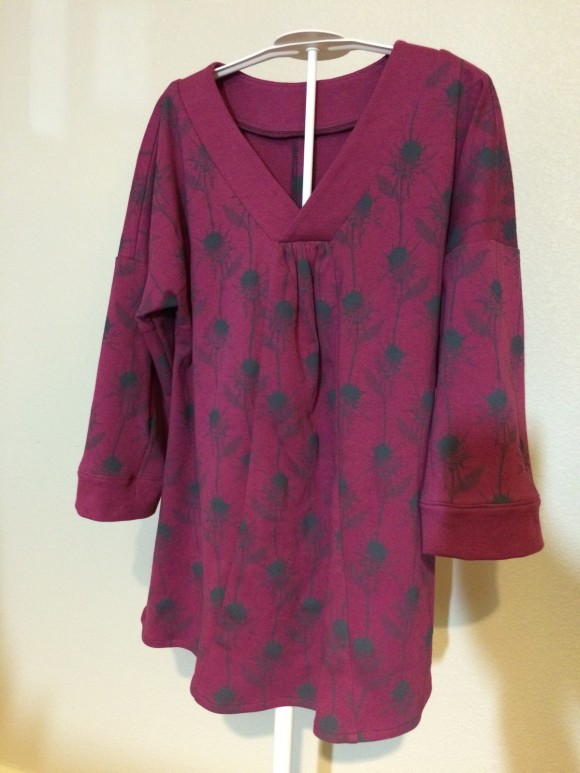 This tunic with modifications was sewn by Nicole.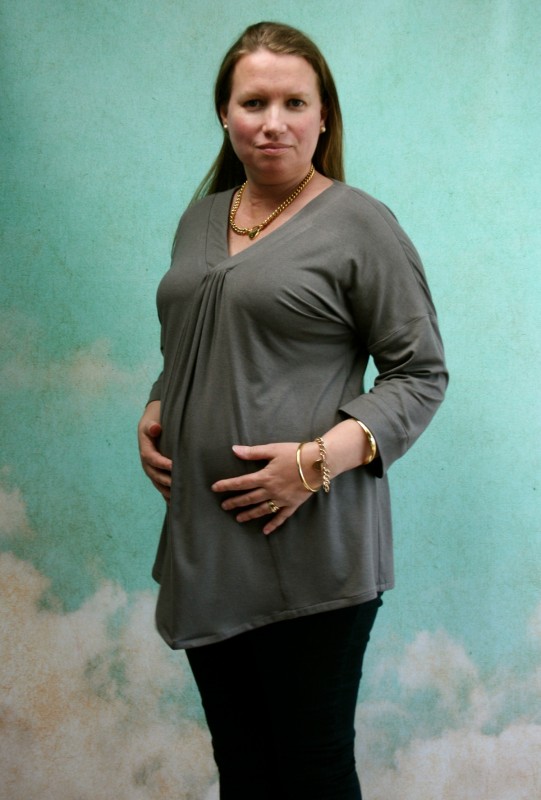 Another tunic, but this time by Jen who used an Anna Maria Horner Sinister Swarm fabric.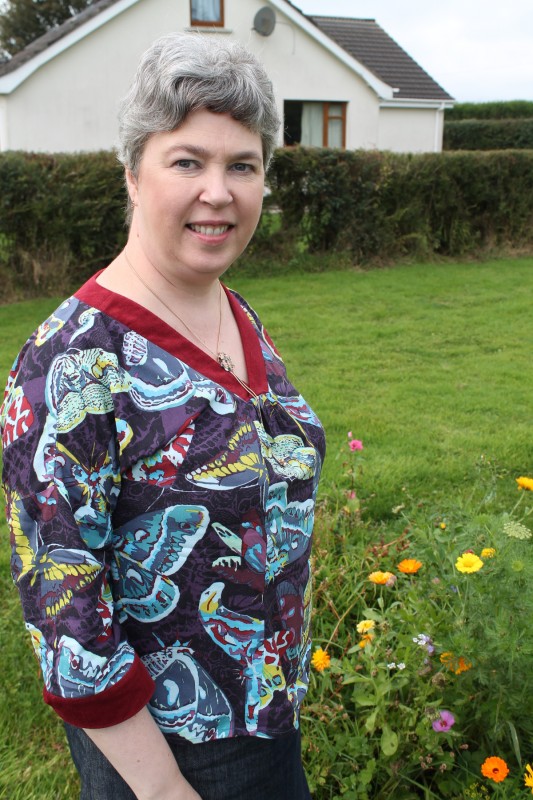 Lastly, Aja sewed this green dress.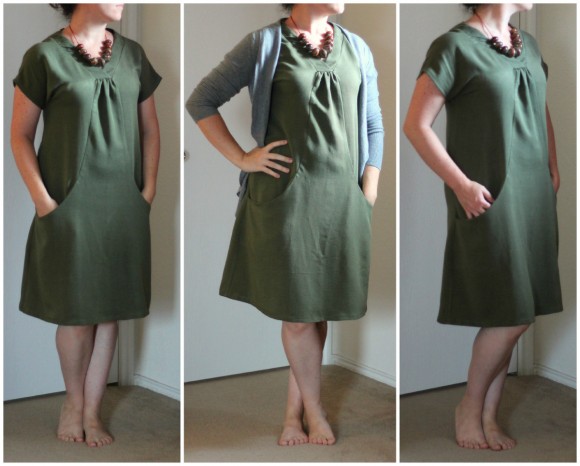 We do hope you will participate.
Feel free to grab this optional badge for your blog to show your participation.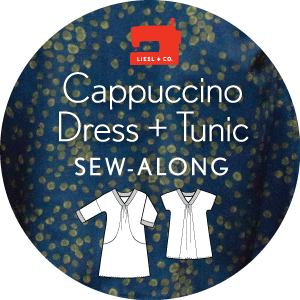 Gather your pattern, fabric, and supplies and we will see you here on Monday, March 9th! By the way, the timing works out perfectly with Selfish Sewing Week which starts the same day. We cannot wait to see what you make! Be sure to add your completed Cappuccino tunics and dresses to the Liesl + Co flickr group.
So, who's in?