Several months ago we introduced the Tidal Lace fabric collection designed by Kim Andersson. Well, we are happy to inform you that those fabrics are now available for purchase in shops. Kim is hosting a generous fabric give-away, read at the bottom of the post for details.
Tidal Lace was inspired by intricate lace and tide pool life and were woven together to create Kim's first fabric collection for Windham Fabrics. You can view the whole collection here.
Some of the fabrics have already been sewn up in several Oliver + S patterns, here in a Roller Skate Dress and a Pinwheel Slip Dress.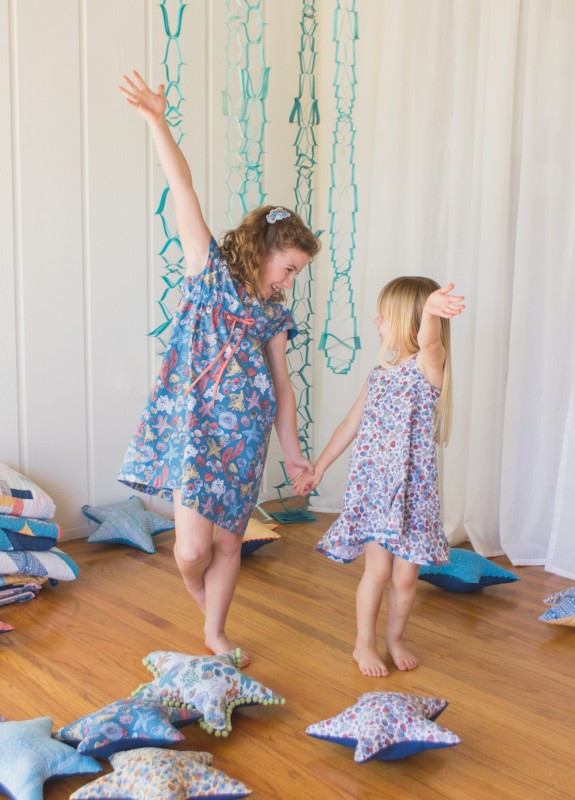 Sewn and photo by Danielle Collins
Here in a pair of Puppet Show Shorts along with a Badminton Top.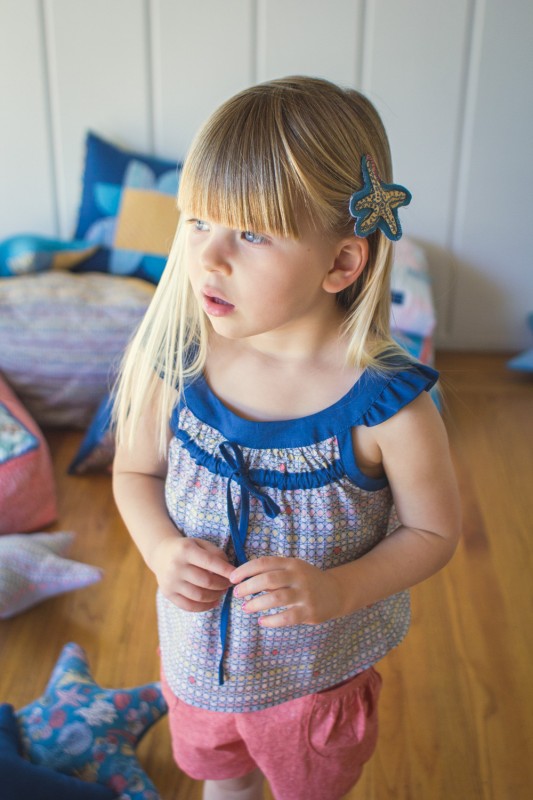 Sewn and photo by Danielle Collins

And here in several Reversible Bucket Hats.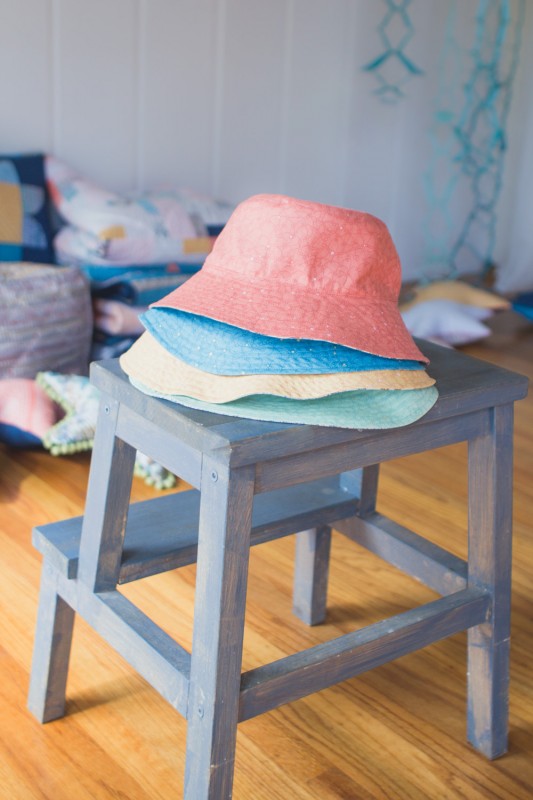 Sewn by Kim Andersson. Photo by Danielle Collins.

Kim is giving away two yards of Tidal Lace fabric (winners choice) for you to whip up your favorite Oliver + S ensembles! To enter, leave a comment below telling us which Oliver + S pattern would you use with Tidal Lace fabrics. Comments will close at 9:00 AM ET Friday, January 23, 2015, and we'll select a winner at random. The winner will be notified by email. They are only able to ship to addresses in the United States, so entry is limited to US residents only.