My shoe theory is still firmly in place when it comes to fall and winter dressing. Anything I buy and wear regularly needs to be comfortable enough for city walking and also versatile enough to wear for dressy and casual purposes because I have limited space for shoes and want to get the most out of my investment. I tend to keep shoes for a long time, so I don't mind spending a bit more on them, and I take good care of them. I only buy one pair of shoes in the fall and one pair in the spring, so I choose very carefully.
On the top of my list of favorite fall shoes is the classic bootie. I've had the same black pair for about three years now, and last year I bought a second pair in a light tan color because I was wearing them almost every day. These are just as great with skirts of all lengths as they are with trousers and jeans, and they're incredibly comfortable to wear. Rachel Comey sort of wrote the book when it comes to the bootie. Her Mars boot is the best out there. But Madewell and J. Crew often carry more affordable and equally good-looking options. Madewell consistently does a great, well-priced shoe, actually. (I haven't really been feeling the tall boot lately–it doesn't work so well with trousers and jeans–so I'm sticking with these for the time being. However, when I do wear a tall boot I really like a classic riding boot best.)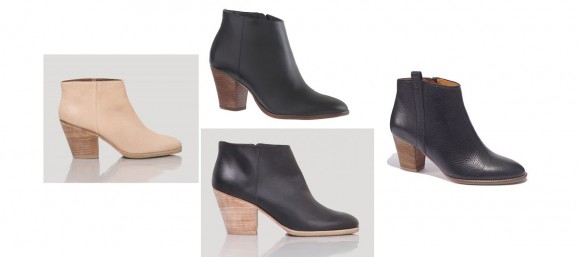 If you know me well, you know that I'm always drawn to a tailored look. Not a frilly girl, me. I adore men's wear, so it's probably also not a surprise that I love a good brogue. I think they look great with almost everything. I was shoe shopping with Todd last summer and had to restrain myself from buying this pair of Allen Edmonds, but this fall I finally gave in and purchased these. They're shockingly comfortable, and I love them with my really beat-up jeans as well as with my culottes and really long skirts. And you might be surprised that they work equally well with a skinny or very wide-legged trouser or a trouser with a cropped leg, and they also look great with pencil skirts.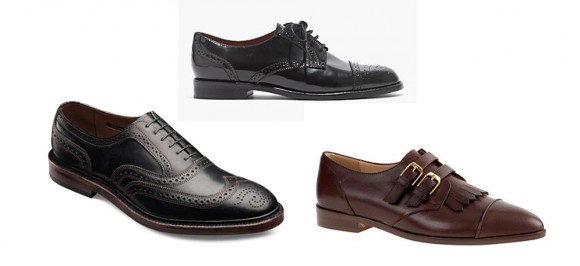 Given my love for tailored clothing, it's probably no surprise that I also love a good loafer or flat. But it might surprise you that I'm really feeling drawn to flats with a little bling to them so they feel special. These options seem really versatile and fun to me right now.

Once you get where you're going (especially if you work in an office) you can always change into something a little less walkable. I'm a big believer in the classic black pump and the nude pump (I actually prefer my nude pump to be more pink than nude), but I like a little surprise to my pumps to keep them from feeling too predictable. We all need a little variety in our lives, right?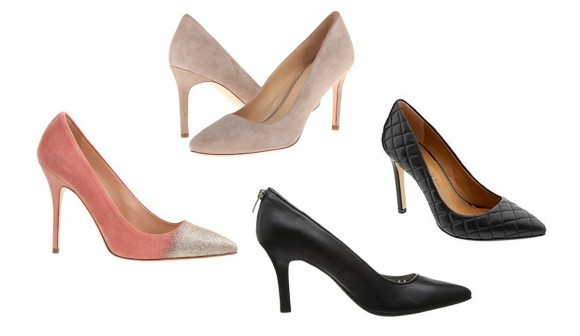 I may very well be the only woman in the U.S. who doesn't believe in sneakers and sweatpants, but I honestly don't wear them. They're workout wear to me, and I need to be either jogging (which I don't do anymore) or working all day on my feet in a way that fashion takes a major back seat if I'm going to wear sneakers. (I don't ever wear them. And truth be told, I don't own any sweats at all.) But if I'm going the sneaker route, it's probably going to be these.
What about you? If you live someplace other than a city I'm going to guess your choices are quite different from mine. Do you have your eye on anything in particular this fall?
P.S. You'll find all my shoe choices in my Accessories I Love Pinterest board if you're interested in them!