Happy Friday!  We hope you have a great weekend, one of the precious few left before "Holiday Season" kicks into full gear here in the US.
Our feature today is a super cute "little man" outfit by Brittney.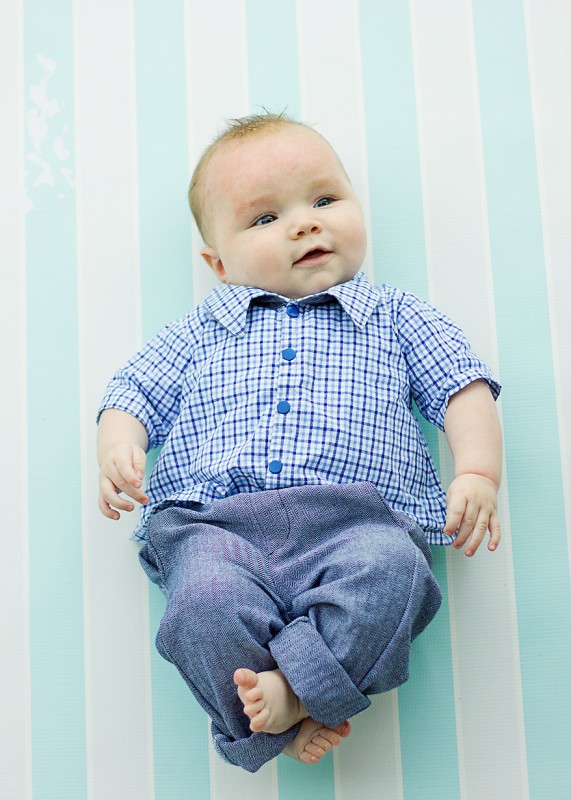 She modified the Lullaby Layette pattern by adding a collar and extending the front placket to create an adorable plaid shirt, and sewed a tiny pair of herringbone Art Museum Trousers to pair with it.
Brit blogged about the shirt here and the trousers here.  What a dapper little guy!  Baby feet crossed at the ankles melt me every time.