This week's color palette was inspired by pumpkins. Who knew that pumpkins came in so many colors besides orange? Look at the plethora of colors in this image. There's marigold, squash, carrot, yam, mustard, corn, butterscotch, sage, moss, forest green, pine, cider, stone, more than enough to make a rich and varied autumn color palette.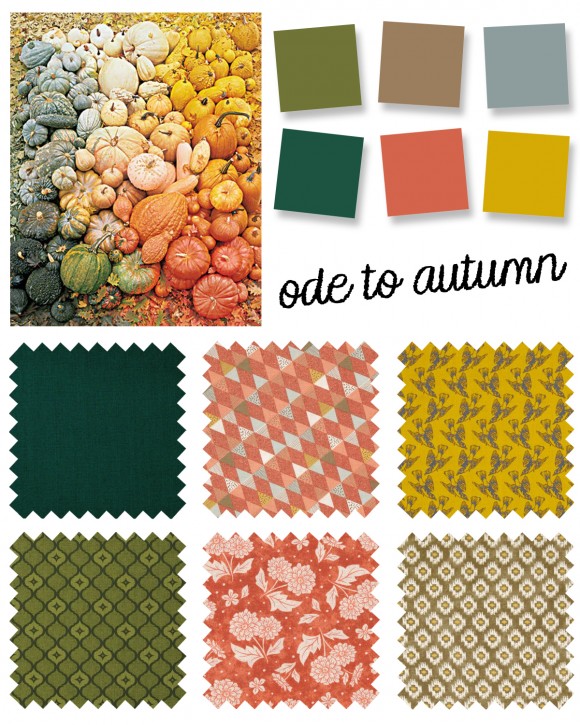 Image: Martha Stewart Living
Fabrics: 1, 2, 3, 4, 5, and 6.
All of these and more color inspiration images and fabrics can be found on the color palettes and fabric Pinterest board.
For those of you who are celebrating Thanksgiving today, happy pumpkin pie eating!