Do you remember last summer when we released the Straight Stitch Society In a Clutch Cosmetic Case to members of the Road Trip Pattern Club? Well, we have some good news. It's now available to everyone!
This cosmetic case can be made in three different, fun styles. It makes a great stash-buster project (each one requires only two fat quarters and a few scraps for embellishment), and we're sure that many people on your holiday shopping list will love it. Why not make it a handmade holidays this year!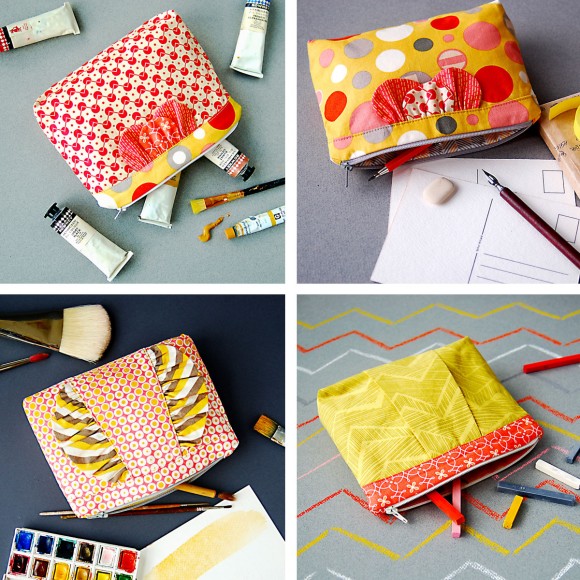 This pattern is available now in both paper and digital format.