When we released the Oliver + S Hide-and-Seek Dress last season we heard from many of you who wanted to sew it for yourselves. Which is good, because I had wanted to make an adult version of that pattern! So here we are: the Liesl + Co. Cinema Dress, available in women's sizes 0-20.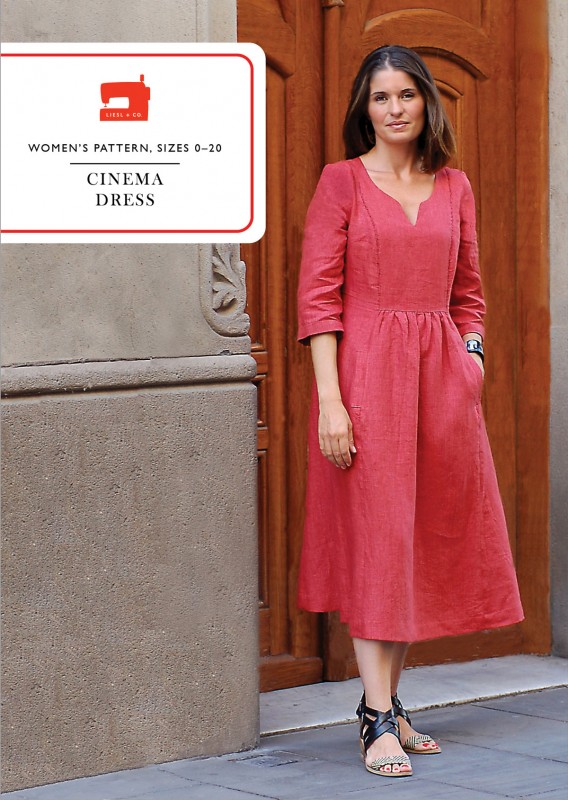 I love everything about this style. It's relaxed, comfortable, and easy to wear, but it's also feminine and flattering. The pattern includes all the features of the Hide-and-Seek Dress: front pockets with those cute welts, princess seams, a yoke that can be made from a contrasting fabric if desired, and three-quarter-length cuffed sleeves.
The new Cinema Dress pattern includes two dress lengths: View A hits just below the knee and View B is a longer, mid-calf length that's so popular in fashion right now. Lengthen or shorten as needed. I've been adding about two inches to View B for myself (because I'm tall), and you could also shorten View A and wear it as a shorter mini-dress or even as a tunic for yet another great look.
One of the things I like about this dress is that it can be made in a wide variety of fabrics for different looks. If you're partial to printed cottons, I'm especially fond of sateen for this style. But I used our printed Lisette twill for the version above and it worked great! I wore it all summer in linen and loved it, but for fall I'm planning to make another dress in washed silk, which I think will be really beautiful and flowy and very contemporary looking. I'm sort of obsessed with the idea of an indigo ikat, too. That may need to happen soon. Also, fine wale corduroy or a lightweight wool would be fantastic for winter.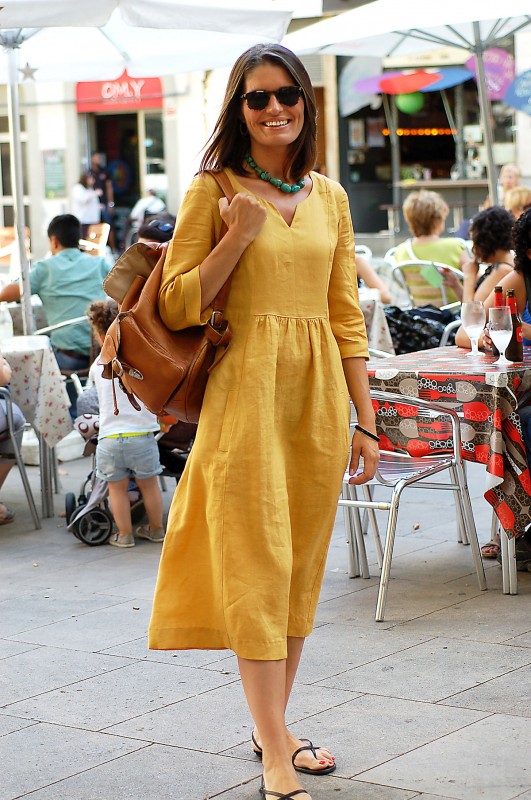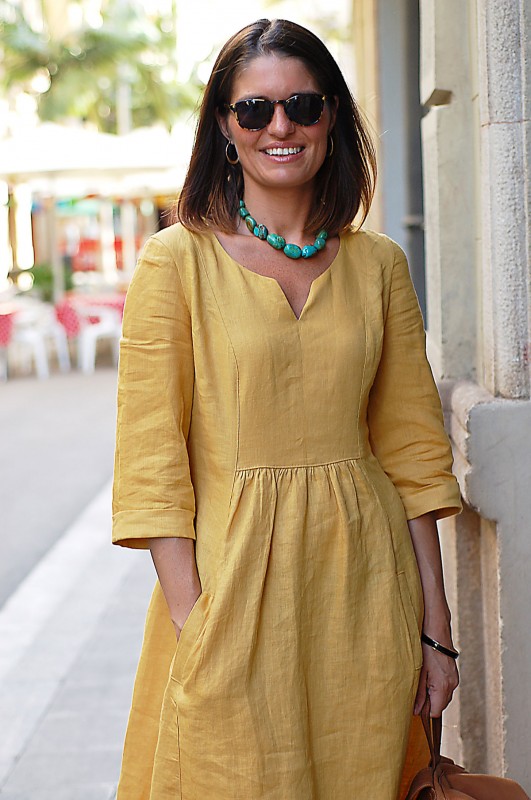 This style has always reminded me of Frida Kahlo. Can you just see it with an embroidered yoke? As you already know from the Hide-and-Seek Dress, this pattern is perfect for an embellished or contrast yoke. It has a little bit of that huipil feeling, don't you agree? I also really like that it's a seasonless style. I'll absolutely be wearing this all fall and winter!
As with many of our women's styles, I've included instructions for a full-bust adjustment to help you with fitting this style. And the princess seams will help a lot, too. It's so easy to take in a little here and let out a little there when you have princess seams to help you.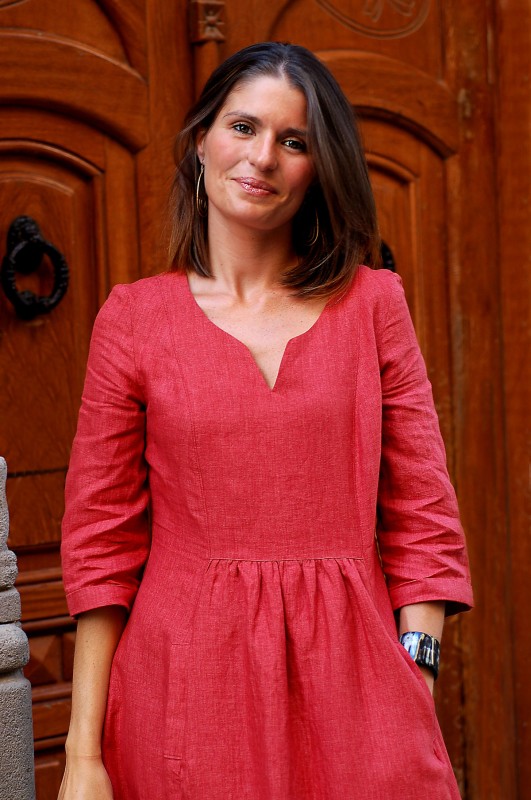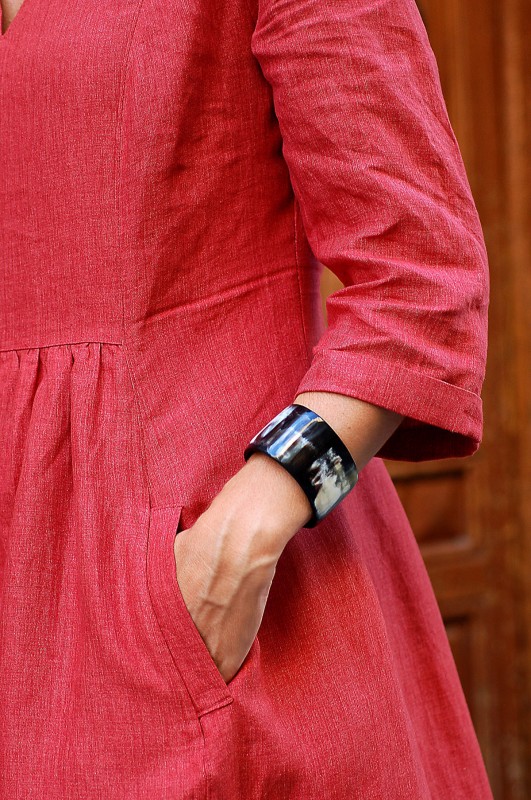 I know you like ideas for styling your sewing, so I've been assembling lots ideas on my on Pinterest for you. I'll continue adding ideas there, and I'll add be styling ideas for our other upcoming patterns as well.
You can see many more ideas, and sources for all these photos, on my Liesl + Co. pattern styling ideas Pinterest board.
Personally, I wore this dress with sandals of all sorts this summer: really flat sandals for a casual look and sandals with heels for a more dressy approach. This fall and winter I'll be wearing it with my short boots and maybe with taller boots when the weather turns really cold. You don't need a lot of accessories with this dress–it holds its own really well–but I like to wear a bold cuff bracelet or a longer necklace. It will be great with a long drapey cardigan when the weather calls for one. Or a scarf. Big fan of the scarf, here.
How are you planning to sew this dress? I seriously can't wait to see!