Do you remember when we introduced you to the Road Trip Pattern Club? Well, today's the day that our contribution becomes available to club members. Meet the new Straight Stitch Society In a Clutch Cosmetic Case.
Have you ever reached into your handbag and found that you didn't have one of your essentials? It's no fun to have to make do in a clutch. Load up this pretty little cosmetic case, keep it in your bag, and you'll never have to again. This cosmetic case can be made in three different, fun styles. Your finished case will look so lovely you may want to carry it as a clutch instead of tucking it away. And it's quick and easy to sew, so it makes a perfect stash-busting gift.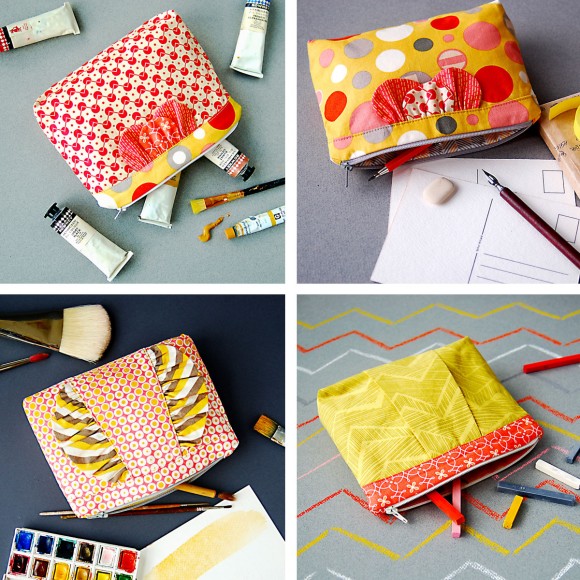 This pattern is available now exclusively to Road Trip Pattern Club members who are receiving their copy today. It will be available for individual sales this coming fall.
It's not to late to join the Road Trip. Sign up now, and you'll receive this pattern, plus all already released patterns, as well as one more to come in August.