You might already know Sarvi, she is one of the moderators in the discussion forums and her Flickr username is hemoglobinhummingbird. She created this amazing indigo Jump Rope Dress. Using the shibori technique, she dyed the fabric using an indigo dye kit. See the photo of the boards and claps she used for setting up for the indigo dye.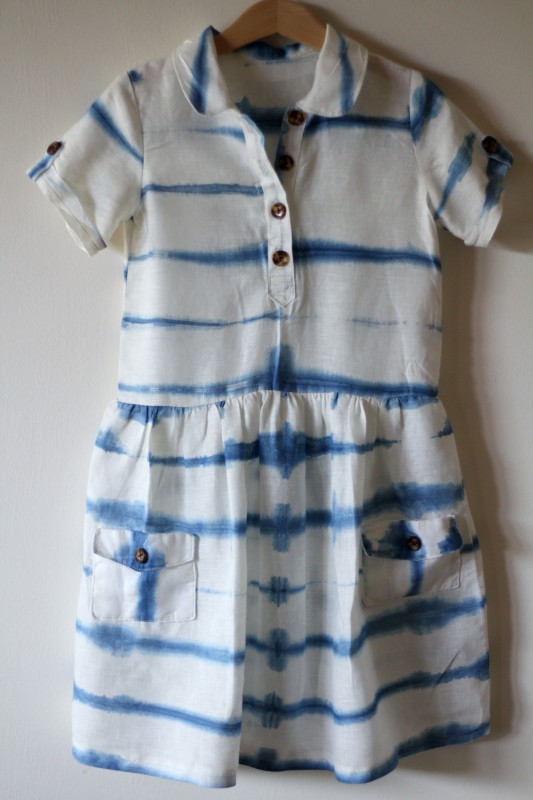 Maybe you remember this post last year where Liesl and S tried out shibori. What a fantastic idea this is to do with kids for the Kid Art theme that will be going on during Kids Clothes Week July 21-27. Dye some fabric with a child and then sew them up some clothes using that fabric!
Happy sewing this weekend!