Every once in a while a sewing pattern can be a bit of a sleeper that gains a following over time. That was the case with our Lisette Portfolio Dress + Tunic. We released it with Simplicity as Simplicity 2245 three years ago. The pattern sold well at the start, then sales tapered off, and then (thanks primarily to Pinterest, I think) the pattern became enormously popular–just as it was being taken out of print.
You begged and pleaded with us to bring it back. Many, many of you begged and pleaded. So many of you begged and pleaded that we knew something had to be done. So we begged and pleaded with Simplicity to bring it back. The answer was no.
So. Here's a brand new, improved, and completely re-drafted version of the much-loved Portfolio Dress + Tunic. We've called it the Cappuccino Dress + Tunic.
We've redesigned the style after I noticed that some of you felt that the neckline was a bit high. Now it has a flattering V-neck that I think is also a little easier to sew than the original design. And we won't run out of these because they're digital patterns. (If there's enough interest, we may also release it in paper this fall–if you can wait that long.)
As with the original Portfolio pattern, the Cappuccino pattern has kimono sleeves and a slightly relaxed fit but with gentle shaping at the sides. Which means that it skims the body but still flatters your curves. And of course the dress version has those cool almost-hidden inseam pockets that everyone loves (and that I think caused this to take off on Pinterest). You might notice that we lengthened the dress a bit, and I think the tunic is a really great length and shape. In fact, I could wear the tunic every day. It's just the sort of thing I love to wear.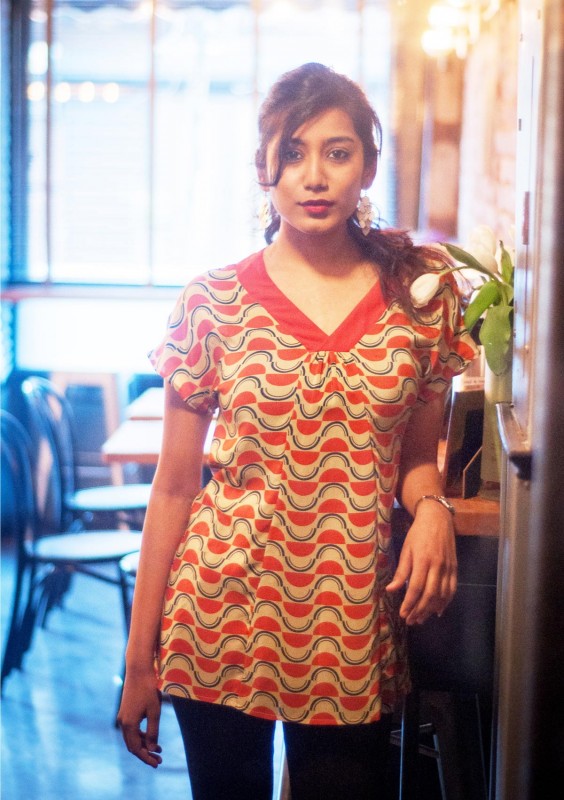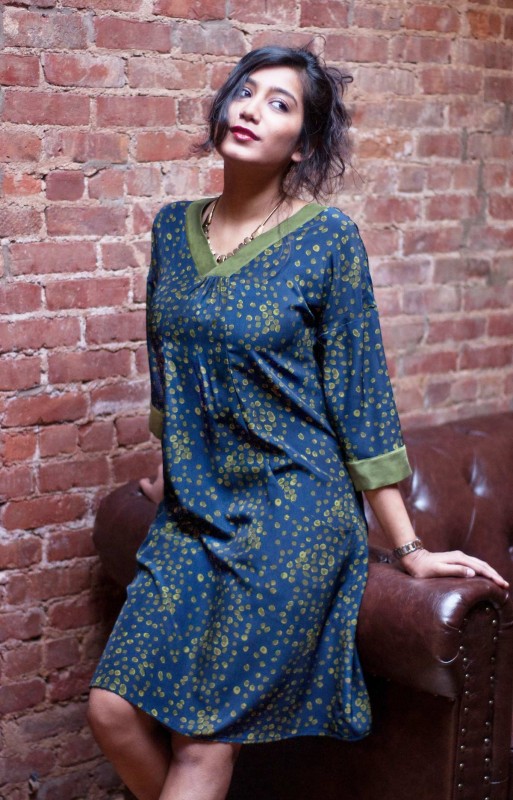 The pattern works really well with quilting cotton, chambray, lawn, shirting, poplin, broadcloth, sateen, voile, and linen. I think you could also sew it from fine-wale corduroy or wool crepe if you're wanting something for cool weather. But why not dress it up a bit too? And I think it would be really cute in a stable knit. We sewed the versions for these photos from washed silk (tunic) and rayon (dress), and I'm thrilled with the results.
We hope you enjoy this pattern! Thanks for your patience as we re-developed it. You can get your copy now in the Oliver + S shop.