Ever since Little Things to Sew was published we've seen some really adorable Penguin Backpacks joining the Flickr group. Not only have you sewn some adorable penguins, you've also gotten really creative with the pattern. A quick search turned up a frog, pirate, fox, puppy, fire engine, elephant, ladybug, and even a Lightning McQueen backpack. Who knew one pattern could take on so many personas?
And now the most recent version to join the backpack menagerie is this great giraffe backpack, sewn by Allison at Freshly Completed.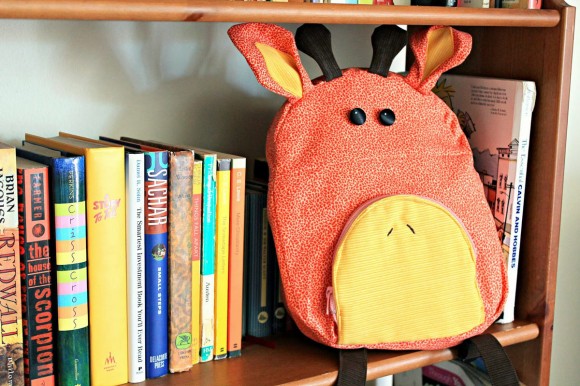 Alison gives a full tutorial for the backpack in her post, and even if you're not expressly interested in making the giraffe, her methods and techniques might give you ideas for a customized version of your own. Thanks so much, Alison!