Why does this little girl look so devious? I can tell she's up to no good.
Ah ha! She's got a secret! Under that cute little 2+ 2 pleated skirt she's got a secret weapon: her playground shorts!
Recently S decided that she prefers to wear some sort of shorts under her skirts. I think it's because she doesn't need to worry about flashing anyone her underpants at recess or when they sit on the floor in the classroom. She really likes this style of shorts; they're basically skinny knit shorts like bike shorts that don't add bulk and can be worn under pretty much anything.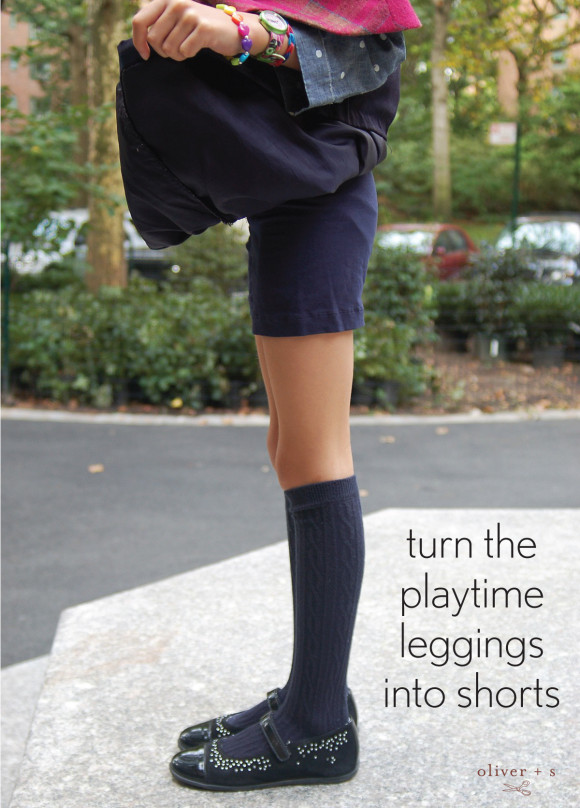 To make these, I used the Playtime Leggings and cut the legs so she would have a 2 1/2″ inseam when the shorts were hemmed. I didn't need to do anything else to the pattern, and they sew up ridiculously quickly. Since all her school shorts are navy, I guess she doesn't need much variation, but she could have them in a wide variety of colors to be worn under every color skirt!
Here's the Playtime Leggings pattern piece that I altered, so you can see how easy it is:
Simple, right?