bow belt free sewing pattern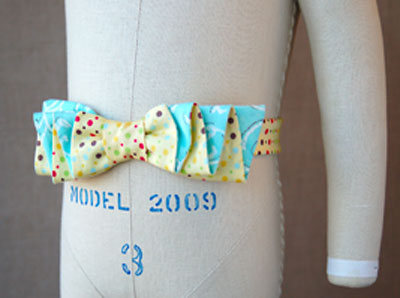 We originally developed the Bow Belt free pattern for our women's brand, Lisette. But since the project has an option for a child's version, we thought we would make it available here as a free pattern too.
You can make the Lisette Bow Belt for yourself, for your daughter, or even as a matching mother-daughter set.
This project can be used to dress up all sorts of outfits. While it was intended for use as a belt, we don't think that should limit how you decide to use it. See the photos at right for some silly shots we took in the studio one afternoon as we were thinking up additional uses for this free sewing pattern.