beachmom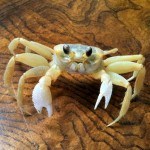 @beachmom
Active 7 years ago
I'm tackling a fake leather moto jacket for my teenage daughter. This is the most complicated pattern I've ever sewn…I hope it turns out nice!
View
Forum Topics Started
Viewing 6 topics - 1 through 6 (of 6 total)
copyright
Unless otherwise credited, all work on this blog is © Liesl + Co., Inc, 2008-2023. You are welcome to link to this blog, but please ask permission before using any text or images.